60,000 Q&A topics -- Education, Aloha, & Fun
topic 39909
Plating Electroless Nickel on Aluminum Substrate
A discussion started in 2001 but continuing through 2020
2001
Q. Sir,
I would like to know whether electroless nickel on aluminum heater plate would ensure long life of plating. We have problems of removal of plating if we use ceramic or hard anodizing. It gets cut marks because of continuous rubbing with polyester yarn.
NILESH KAPOOR
Industrial Spares Agency - Ahmedabad, Gujrat, India
---
2001
A. Depending on what you mean by "ceramic", I doubt that electroless nickel plating will outlast it. Of the non ceramics, I think chrome will outlast electroless nickel or hard anodizing in this wear situation.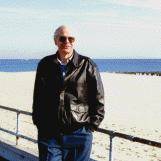 Ted Mooney, P.E.
finishing.com - Pine Beach, New Jersey
Striving to live Aloha
---
---
2003
Q. I work in the Telecom Industry. We recently had oxidation issues with an A356.2 aluminum (with a composite core) part. We want to have it plated to sustain ambient air humidity for 20+ years. A low-phosphorous electroless nickel plating was suggested. I could find 3 specs for this: Mil-C-24076, AMS2405 [affil. link to spec at Techstreet] and ASTM B733 [affil. link to spec at Techstreet]-97. Am I looking in the right direction? I put lot of trust in my supplier but I still feel I need to better understand what I will spec for my part.
Thanks,
Francis Marquis
Telecom Industry - Ottawa, Ontario, Canada
---
2003
A. I would say that you are on the right track. The ASTM standard is quite thorough, so obtain it if you can. The MIL standard is freely available from the US DoD, so definitely get that one as well. Other options to consider would be organic coatings (powder, electrocoat, etc.) or anodic coatings (with subsequent sealing & possible topcoat). These coatings are not electrically conductive, which may be why electroless nickel was suggested.
Toby Padfield
- Troy, Michigan
---
---
2006
Q. We are an electroless nickel plating shop, and have a question about aluminum pretreatment. We noticed some gassing (not a lot) in the first zincate and less gassing in the double zincate step. The temperature is room temperature. We don't have any problem with adhesion.
The substrate is 6061 Al and 1100 Al
Is the gassing normal? If yes, why is it gassing? Is the aluminum being etched in the zincate?
June Kim
PEN-Tech - Incheon, South Korea
---
2006
A. If it's not gassing it's not working
Chris Snyder
plater - Charlotte, North Carolina
---
2006
A. A few details:
Gassing is normal. It indicates that the caustic has removed any surface oxide or hydroxide to expose bare Al, which then releases H2 bubbles during etching. Gassing decreases as zinc ions react with and coat the Al. The reactions can be written

Cleaning of hydroxide film: Al(OH)3 + NaOH = NaAlO2 + 2 H2O

Etching/bubbling: Al + NaOH + H2O = NaAlO2 + 3/2 H2 (gas)

Zincating: 2 Al + 3 ZnO2(-2) + 2 H2O = 3 Zn + 2 AlO2(-) + 4 OH(-)

See either "The Surface Finishing and Treatment of Aluminum and its Alloys" [affil. link to book info on Amazon], ISBN 0815512775, or "Electroless Plating" [affil. link to book info on Amazon], ISBN 0936569077, for details.
Ken Vlach
- Goleta, California
Finishing.com honored Ken for his countless carefully
researched responses. He passed away May 14, 2015.
Rest in peace, Ken. Thank you for your hard work
which the finishing world continues to benefit from.
---
2006
Q. Thank you for your response. I would also like to know- after the 2nd zincate, is it normal to see little grey residue on a white tissue after rubbing the zincated aluminum?
June Kim
- Incheon, South Korea
---
2006
A. June,
Zincate is one of the toughest things to do in plating because it does not have a visual quality control that the masses can see or understand, including me. Like so many things, there is too much as well as too little zincate. If you gave it a rub test, that part is nearly ruined, but I would expect to see a small amount of gray. If you are seeing a lot, you probably are zincating too long.
I found that an alkaline electroless nickel strike was superior to any other strike for adhesion. A quick rinse after the strike had a thin layer of slightly alkaline rinse water which helped to kick off the regular EN plating. We had zero adhesion failures after installing the strike.
James Watts
- Navarre, Florida
---
2006
A. We know that is possible to cover the aluminum with one only bath and after alkaline copper and after nickel and the last chromo with very good adherence.
Aldo Pasetto
- Argentina
---
2006
A. Aldo,
Yes it is possible, but that will vary with the age and contamination of the chemicals, temperature, Qualification of the operators, the alloy and the heat treat state of the aluminum among other factors. What works for one shop does not mean that it will work all of the time for every shop.
James Watts
- Navarre, Florida
---
May 20, 2012
Q. Why do we use zincate? Why Zn? Why we don't use other material oxide for this process? What is the function? Can you help me?
ERFAN KHODADAD
- Dalian, CHINA
---
May 22, 2012
A. Hi Erfan,
The theory is that aluminum instantly forms an oxide film which it is not possible to electroplate onto. Zincate reacts with the oxidized aluminum surface and replaces it with a zinc surface upon which it is possible to electroplate. Good luck.
Regards,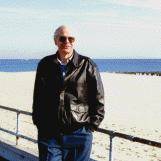 Ted Mooney, P.E.
finishing.com - Pine Beach, New Jersey
Striving to live Aloha
---
---
Electroless nickel on an aluminum alloy pistol frame
April 17, 2020
-- this entry appended to this thread by editor in lieu of spawning a duplicative thread
Q. Garage gunsmith and restorer.
I am pretty good at electroless nickel.
Recently came across a pistol with an aluminum alloy frame.
I want to nickel plate it, I think I need to copper or zinc strike it?
What direction should I go to get this frame ready?
MARC MCCONNELL
Garage gunsmith and restorer - Pearland
---
April 2020
A. Hi Marc. You're on the right track: you need to zincate it as the first step. Generally, but not always, as you'll read on these pages, you can then go directly to the electroless nickel.
Regards,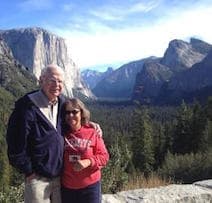 Ted Mooney, P.E. RET
finishing.com - Pine Beach, New Jersey
Aloha -- an idea worth spreading