Not a lecture hall but a roundtable with a seat for you!
60,000 topics spanning 36 years. Education, Aloha, & Fun
topic 39744
Will heated copper pipe emit cyanide gas?
A discussion started in 2006 and continuing through 2020 so far.
Adding your Q. / A. or Comment will restore it to our busy Current Topics page
2006
Q. My name is Bart Hurley, student at Louisiana State University. I am doing a Chemistry paper on cyanide poisoning in the human body. After much searching for an answer to this I stumbled upon this website, and thought maybe you can help me out with a question that has been plaguing me. My question is will a copper pipe, when heated, release cyanide gas?

Thanks,
Bart Hurley
Student - Baton Rouge, Louisiana
---
2006
A. No, but where did you come up with that theory?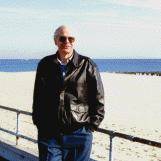 Ted Mooney, P.E.
finishing.com - Pine Beach, New Jersey
Striving to live Aloha
---
2006
A. Like Ted, I am wondering how a college chemistry student came to be concerned with whether a heated copper (Cu) pipe could release cyanide (CN) gas.
Chris Jurey
, Past-President IHAA
Luke Engineering & Mfg. Co. Inc.

Wadsworth, Ohio

---
---
2007
Q. Is there anything that is toxic that is emitted when a copper pipe is heated. I am looking for a material that is common that I can use to make a heat exchanger to put in my wood burning fireplace. Obvious no-nos would be galvanized pipe. Black heavy walled pipe would not transmit heat as efficiently as copper but I am afraid that heating to 600 or 700 °F may emit something toxic. Please give guidance.
Kenneth Dougherty
- Frederick, Maryland, USA
---
July 3, 2013
A. Hi. Copper generates nothing toxic that I've heard of, not does iron pipe. I use both cast iron and copper-bottom pans on my kitchen stove burners all the time.
Regards,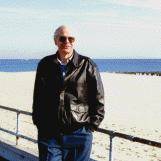 Ted Mooney, P.E.
finishing.com - Pine Beach, New Jersey
Striving to live Aloha
---
---
December 4, 2020
Q. My question is I am making a rocket stove. It is going to be exceeding a 1000 °F. is that still going to be safe With water transferring through it To heat my water will it still be safe to drink.
Anthony moss
- I will just say Michigan.
---
December 2020
A. Hi Anthony. The water you are heating will never exceed 212 °F, so that can't be an issue; and the pipe will never get much hotter than that as long as there is water in it. But whether your rocket stove will generate enough heat to make the copper get too soft for your purposes when it's dry, I'm not sure.
Luck & Regards,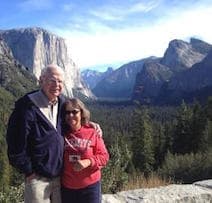 Ted Mooney, P.E. RET
finishing.com - Pine Beach, New Jersey
Aloha -- an idea worth spreading