topic 39340
What dissolves gold
A discussion started in 2006 & continuing through 2017
(2006)
Q. Hi there
I have heard that a mixture of hydrochloric acid and nitric acid can dissolve gold, but I am not sure of the percentages.

I am a metallurgist with ten years of experience in gold processing from broken ore, so feel free to ask me questions if you need help.

Thank-you,
Grant Cockcroft
metallurgist - Germiston, South Africa
---
(2006)

A. Please mixture 1 part HNO3 (nitric acid) + 3 parts HCl ( hydrochloric acid.

Best regard

Yuono




telkom company - Gresik, Eastjava, INDONESIA





---

(2006)

A. Hi Grant,
Mix one part by volume concentrated nitric acid to three parts concentrated hydrochloric acid. A good fume hood and face shield [linked by editor to product info at Amazon] are essential.
Regards,

Mark Baker




process engineer - Malone, New York





---

(2006)

A. Hi Grant,

What dissolves gold? Aqua Regia, isn't it?

I'd ask any assayer, i.e., one working in a gold mine, and am sure you'd get the right percentages.




Freeman Newton




White Rock, British Columbia, Canada



(It is our sad duty to
advise that Freeman passed away
April 21, 2012. R.I.P. old friend).


---
(2006)
Q. I think gold is soluble in cyanide also? Being a metallurgist in that field could you confirm this?
Guillermo Marrufo
Monterrey, NL, Mexico
---
(2006)
A. What dissolves gold?
Both are right: aqua regia is the mixture of nitric and hydrochloric (aka muriatic) acids. Meaning "royal water" this acid mix was used to dissolve gold and in the process would invariably stain the clothing worn around the mess a purple color, leading to the expensive "royalty" color of purple.
I ask why to do this?
We do it as a part of the refining process to take a lower karat gold (10 or 14 K for example) and retrieve the pure (24 K) back again.
Darold Lerch
- Islamorada, Florida, USA
---
(2006)
A. A solution of potassium iodide and iodine dissolved in water will dissolve gold. This is a standard etch that is used in patterning gold during photolithography in the electronics industry. Try 40 g of potassium iodide, 10 g of iodine in 400 ml of water. Don't know if it will work for your application but the chemicals are certainly easier to work with than aqua regia.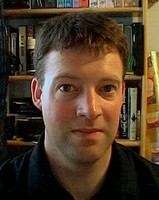 Dr. Gary Callon
University of Dundee
Arbroath, Scotland
---
(2006)
A. Mercury will dissolve gold, too. To retrieve the gold, you must boil-off the mercury, though...and deal with the associated hazards of this process.
Adam Christopherson
- Raleigh, North Carolina
---
---
(2006)
Q. Hello
I want to synthesis gold nanoparticle, but I can't work with HAuCl4 because it is very corrosive, I want to dissolve gold in noncorrosive solution, do you propose a solvent?
Thank you
Fazel
- Tehran, Iran
---
July 7, 2011
-- this entry appended to this thread by editor in lieu of spawning a duplicative thread
Q. Hi all, I was wondering if instead of using concentrated hydrochloric acid, could I use brick cleaner for aqua regia? brick cleaner is about 30% hydrochloric acid. its hard to find a supplier of concentrated hydrochloric acid in the UK.
any thoughts?
Alan Snell
hobbyist - England
---
October 8, 2012
Q. Hello I have a big problem for dissolving gold because I don't know the percentage of HCl and HNO3 to dissolve gold.
I read in a article that strength of HCl acid must be 32-37% to dissolve gold but I don't know how much must be percentage of HNO3 acid. Please let me know.
denis
[last name deleted for privacy by Editor]
- velenje, Slovenia
---
October 8, 2012
A. Hi Denis.
The mixture is called "Aqua Regia", so you should find many references to its formulation, but on this page two readers have said it's 1 part by volume of nitric acid to 3 parts by volume of hydrochloric acid. Good luck.
Regards,
Ted Mooney, P.E. RET
finishing.com
Pine Beach, New Jersey
---
---
October 24, 2016
Q. I have prepared gold nanoparticles using bacteria, the powder obtained after lyophilization is Gold nano-particles but they are not dissolving in distilled water ethyl acetate, ethanol and even methanol.
Please could somebody guide me about what solvent should I use?
Hera Naheed khan
student - lahore, Punjab, Pakistan
---
November 7, 2016
A. Hera,
I would imagine the best you could hope for with gold nanoparticles is a colloidal mix. To actually dissolve gold (under the usual definition for "dissolve") you need something like aqua regia.

Ray Kremer
Stellar Solutions, Inc.
McHenry, Illinois
---
December 12, 2016
Q. Hi everyone,

Does phosphate buffer saline can dissolve gold nanoparticles?
Zukhi Nur
- Kedah, Malaysia
---
December 2016
A. Hi Zukhi. I don't really know what you mean by "phosphate buffer saline", but I wouldn't expect a phosphate or a buffer or a saline solution to dissolve gold. Please explain your situation.
Regards,
Ted Mooney, P.E. RET
finishing.com
Pine Beach, New Jersey
Striving to live "Aloha"


This public forum has 60,000 threads. If you have a question in mind which seems off topic to this thread, you might prefer to Search the Site