Not a lecture hall but a roundtable with a seat for you!
60,000 topics spanning 36 years. Education, Aloha, & Fun
topic 39286
Anodizing is wrong color / poor color
2002
Q. The anodizer we have been using for years recently closed its doors. We have now been using a new anodizer. We have been anodizing items such as handrail and wire mesh infill for handrail. The required finish is a .07 clear anodize finish. The parts we have been receiving are not consistent in color. The first batch of material we received looked like it was not anodized. The material looked like old aluminum it was dark in color and almost gray or black. The material is 6061-T6 aluminum and that generally is a nice bright aluminum color. The anodizer says nothing is wrong, but this is not the quality we have been getting. What is the problem?
Michael Parsons
- Conroe, Texas
---
affil. link

Aluminum How-To
"The Chromating - Anodizing - Hardcoating Handbook"
by Robert Probert $89
(Finishing.com has sold 700+ copies without a single return request)

2002

A. Sounds like the problem is that you haven't picked the right anodizing shop yet. Sorry, I'm not trying to be facetious, but although a very large manufacturer will on rare occasion have their quality experts "walking the line" at the supplier, in most cases it isn't practical for a customer to try to control the processing at a supplier when they're not even there :-(

To address a general concept though, aluminum alloys have other materials in them and those other materials don't anodize, they discolor. As a result, the thicker the anodize, the more difficult it can be to retain good clarity. I assume ".07" means 7 ten-thousandths of an inch thick? Although that's pretty standard for 'architectural' anodizing, it's very heavy for general anodizing and your new shop may not be familiar with how to get a good clear finish at that thickness.

It's possible that they aren't desmutting or aren't desmutting as well, possibly because they don't want to use toxic and aggressive desmutting chemicals -- but probably all you can do is stick to your standards and reject whatever parts don't meet them (sounds like close to a 100 percent rejection rate though).




Ted Mooney, P.E.




finishing.com - Pine Beach, New Jersey




Striving to live Aloha





---

2002

A. Clear anodize on 6061 should definitely not be black or gray. If you are questioning whether or not the parts have been anodized, do a simple conductivity test on them. Anodized parts are not conductive.

Guy Lester




Alumin-Art Plating Co. - Ontario, California, USA




---
---
Anodizing film color is wrong
2006
Q. Hi,

Sir I am a student of Engineering. I am doing an experiment for aluminum anodizing by using H2SO4 and oxalic acid solution at 15-20 °C. I want to produce silver shiny surface after anodizing but I always got gray color. I am using high silicon content aluminum alloy. Please give me your valueable suggestion to get my desired color. I shall be thankful to you.

Best Wishes,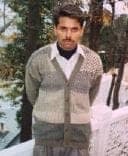 Salman Aziz
Student at piston manufacturer - Lahore, Punjab, Pakistan
---
2006
A. Dear Salman,

When you anodize Silicon alloy Aluminum, remember it's proven for gray color. For cosmetic approach people choose Magnesium alloy or Pure alloy. Oxalic acid may be added to Sulfuric acid to improve the hardness, to get a colored anodic layer (yellow, gold may be brown also). But You may not get Silver color. Even then I don't say it courageously, because "Metal Finishing (Anodizing) is an art more than Science!"
Keshava Prasad M
- Chennai, India
---
2006
"Metal Finishing (Anodizing) is an art more than Science!"
That may have been true 50-75 years ago, but is not true today. This reply may not be posted, but I'd be remiss if I didn't say that, other than in the grade school sections, that was one of the most ludicrous statements I've seen on the Finishing.com website.
Everything in metal finishing happens for a reason ... and those reasons are based on science.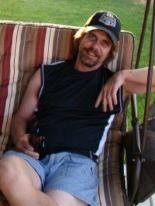 Marc Green
anodizer - Boise, Idaho
---
2006

Hi Marc, your expertise is always appreciated!
Although metal finishing is more of an industrial science than an art, and great progress has indeed been made in the last 50-75 years, 'ludicrous' is a word I'd ask you not to use in describing another person's response because it could intimidate others from daring to try.
Although most of us believe that everything happens for a reason, sometimes the reasons are very very complex. Not one chrome plater in a thousand understands why the chrome-sulphate ratio has to be almost exactly 100:1 for plating to occur. Even to those who are highly skilled in the subject it is nothing but knowledge-by-rote rather than a matter of actually understanding.
Fluid dynamics is a science too, but drop a feather from shoulder height on a still day and watch as it flutters & meanders to the ground ... while all the world's fluid dynamics professors, aeronautical engineers, and super computers put together can't tell you whether it will land North, South, East, or West of where you drop it from.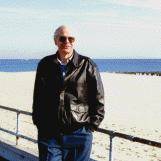 Ted Mooney, P.E.
finishing.com - Pine Beach, New Jersey
Striving to live Aloha
---
2006
Perhaps ludicrous was a bit too harsh, and my apologies to the original poster. To follow up on your point, Ted...although we might not understand why, that your example, of the 100-1 ratio must happen in order for plating to occur.. don't you think that there is science behind the fact? At one point, we didn't understand why things fell to the ground, then ole Issac Newton sat under the apple tree, and the rest is history. Just because we can't explain it at this point, doesn't mean that there isn't a logical, scientific reason.

I've seen plating/anodizing that can be described as artwork (PK Industries, for example), but I think we do our industry a dis-service by calling it an "art". Not everyone can create a masterpiece, but almost anyone can plate/anodize a part, given the proper equipment, and instruction/knowledge.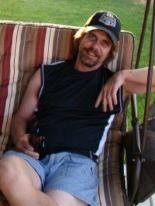 Marc Green
anodizer - Boise, Idaho
---
2006
Thanks Mr. Ted.

That is absolutely right when we define ART as "A nonscientific branch of learning" But art has a very broad meaning, like "Skill that is attained by study, practice, or observation", "A system of principles and methods employed in the performance of a set of activities", takes me to a confused state. At least in this particular case, for a cosmetic finish that too in the beginning stage of the experiments, that statement may be valid with above mentioned 2nd & 3rd meaning of ART.

Though this is a debatable statement, the focus of this website will be deviated, if we debate further (Metal finishing comes out, Art & Science get highlighted).

Sorry for prolonging further...
Keshava Prasad M
- India
---
2006
Bring back philosophy - then we can all sit around and discuss concepts that have no chance of being proved right or wrong!

I tend to go on the simplistic approach, namely, by definition, science is science and art is art. Science is the understanding of the world we live in and is governed by rules, some of which we know and some we don't (yet). Once we have achieved this level of understanding, we can predict how everything will react under different conditions. On the other hand, art is designed to stimulate (in some way) the beholder -- this can be done by the application of science or by using less prescribable "art forms". However, the pleasure derived from any artistic submission is purely a reaction that occurs in the nerve centres and /or the brain - all of which involve the interaction of chemicals and are therefore scientific. It can therefore be surmised that there is no such thing as art and everything is derived from science....

However, back the original question. High silicon aluminium alloys are not suited to anodising as they do not produce a consistent surface that can be anodised. The presence of silicon on the surface will result in areas of non-anodised material and this will result in poor colour definition. It will get even worse when a dye is used and the anodising is sealed - you will clearly see the grey silicon sparkling through your lovingly prepared coloured coating.

Finally: "Entropy rules!"
Trevor Crichton
- Chesham, UK
---
The word "cause" is an altar to an unknown god -- William James

Thanks Keshava, Marc, Trevor! Curating this metal finishing website is my delight, but as the patron saint of electroplating, Michael Faraday, told us: interest is best maintained when "the path is strewn with flowers".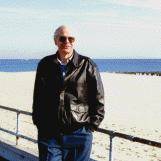 Ted Mooney, P.E.
finishing.com - Pine Beach, New Jersey
Striving to live Aloha
---
---
Re-anodizing on 6061 is wrong color
June 7, 2020
Q. Recently we received hard black & green coated components but by mistake of our supplier they did black color of some components instead of green.
When we sent them back for re-coating the green color is different; it doesn't match with other green coated components.
So please suggest proper solution.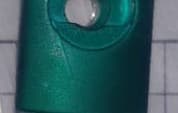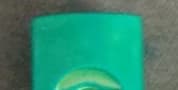 (the dark green color is good, the light green is bad)
Patel Haresh
- Ahmedabad, Gujarat, India
---
June 2020
A. Hello Haresh. You say the components are "hard black & green coated". The rhythm of Indian english is a bit different than American english so I want to be sure that you are asserting that the components are hardcoat (0.002"/ 50µm) anodized (Type III rather than Type II)?
Hardcoat anodized parts are not usually dyed, although they can be. I'm not an anodizer, and hopefully an expert will correct me if I'm wrong, but I think it's unusual for parts (even 6061 parts) to not develop a rather dark look. So I guess I'd be surprised if the light green parts test out at 50µm. That's the first thing I'd check because improper color is something your vendor might debate if he doesn't need your business, but if the parts don't meet the thickness spec they are very clearly rejectable.

Regards,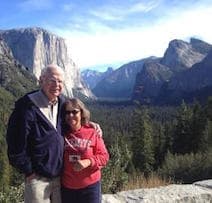 Ted Mooney, P.E. RET
finishing.com - Pine Beach, New Jersey
Aloha -- an idea worth spreading
---
June 7, 2020
A. The first time thru the typically dulling anodic film was on top of your original surface finish. Then when stripped and re-anodized the original surface was gone, and a rougher surface was the base for the new anodic coating, which would be duller. Be reminded that each coating, before and after re-anodizing, is 1/2 under the original surface so when you strip you never get the same finish back.

Robert H Probert
Robert H Probert Technical Services

Garner, North Carolina