Not a lecture hall but a roundtable with a seat for you!
60,000 topics spanning 36 years. Education, Aloha, & Fun
topic 39278
Surface Contamination of Stainless Steel Resulting in Red Rust Spots
2006
Q. I am a distributor of food processing, food portioning, and food packaging equipment throughout the State of Florida. In recent years manufacturers of this equipment have gone to a dull sand blasted or glass bead blasted satin finish for many of their 304 stainless steel parts as well as entire equipment construction.

I am seeing slight discolorations on the surface of this stainless steel as well as small red rust particles which if rubbed with moderate force comes off on your gloves, hands, etc... Simple day to day cleaning with USDA approved detergents will not remove these marks and particles and the local USDA inspectors have targeted these marks as a new area of concern often closing down processing rooms until the particles and marks have been completely removed and reinspected.

Why are these particles or marks showing up on stainless steel which is not supposed to rust? Is there a process or procedure for eliminating this problem completely once it has been identified for the first time on our equipment?
Randall G. St.John
food equipment & supply - Orlando, Florida
---
---
---
July 11, 2012
Q. Electropolishing for fresh metal is good. But is that effective on corroded SS 304 plates with red spots?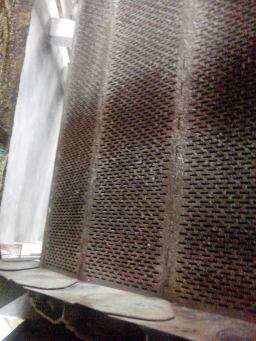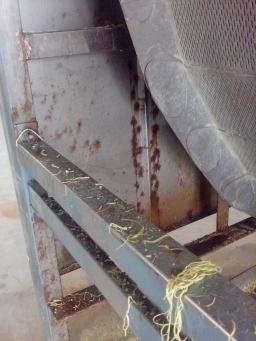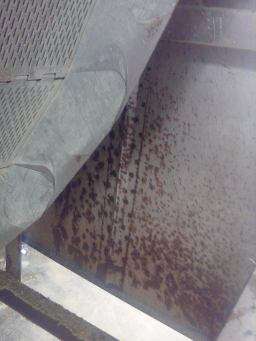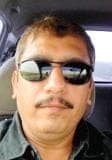 Jalendu Shah
- Mundra, Gujarat, India
---
---
---
August 17, 2012

-- this entry appended to this thread by editor in lieu of spawning a duplicative thread
Q. Respected sir,
We are facing problem of having rust on the inner and outer side of storage tank which is used to store liquid hand wash.
The material of construction of that tank is 316 stainless steel. Now I want to remove the rust from tank and of course want to increase the resistance against rust. Can you please suggest me some good method to remove it? Any vendor in India providing these services.
Pankaj Mohan
- Dehradun, Uttrakhand, India
---
---
May 28, 2020
Q. Hi, Just been reading this site with interest and wondering if anyone could offer some advice.
We have a stainless steel water tank which we quench aluminium casting in there at 540 °C; we have found this process is causing the water to discolor (a rust color).
When we empty the tank we find that the sides of the tank are covered in rust particles. my question is is there a way to stop this? Or is it just a case of painting the tank walls? any advice would be greatly appreciated..
C Perry
- Bloxwich, England