topic 39227
Scratch resistance of powder coating on metal
(2006)
We have an issue of a metal rod coated with epoxy powder coating and it scratches during assembly in an automotive application. How to get better scratch resistance on a metal rod than the current epoxy powder coating? What would be a more resistant coating material or could processing (cure/ bake) improvements or better surface preparation alone help?
Jay Raisoni
Automotive - Troy, Michigan, USA
---
(2006)
Epoxy paints marr easily but have good chemical resistance. Whoever is supplying your paint should be able to tell you what would be best for your application. If the powder has been cured properly, it is what it is.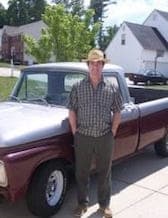 Sheldon Taylor
supply chain electronics
Wake Forest, North Carolina
---
(2006)
Dear Sirs,
You have probably already tried extra time and higher temperatures so we will not go there. I stand to be corrected but I believe that amongst the thermo-setting group of powders the epoxy range is considered to have better scratch resistance than its counterparts. This can be improved considerably by a post additive we discovered a few years ago. Unfortunately, the format of no commercial answers on this site prevents me from offering you this information. Therefore my alternative answer would be for you to investigate the thermoplastic route i.e. nylon, which will give you the properties you seek. The film weight achieved from this material may be a problem and you may require the use of a primer. A change in the current is also a problem although some application equipment will apply in positive and negative modes.
Terry Hickling
Birmingham, United Kingdom


This public forum has 60,000 threads. If you have a question in mind which seems off topic to this thread, you might prefer to Search the Site