60,000 Q&A topics -- Education, Aloha, & Fun
topic 39112
Cleaning filter press cloths
A discussion started in 2006 but continuing through 2019
2006
Q. Hi! For cleaning of the filter cloth, can I use nitric acid instead of muriatic acid? (Unfortunately my plant only has nitric acid). Our waste water consultant suggest that the washing solution is 2% HCl, it's quite different with what I had seen here. Can anyone give me some comment? Thanks a lot guys!
Lim fui yiing
PGA 2 - Klang, Selangor, Malaysia
---
2006
A. I would suggest that you not use nitric acid for filter cloth cleaning because it is dangerous, destructive of the cloth and, as an oxidizing agent, it may adversely affect the process.
2 percent HCl does sound okay, but weak, for cleaning filter cloths.
Good luck.
Ted Mooney, P.E.
finishing.com - Pine Beach, New Jersey
Striving to live Aloha
---
1999
A. Acid cleaning your press extends the life of the cloths. We clean our press about every 6 months with a spent hydrochloric acid solution and then flush it with water. This restores the plates to almost new condition. The cost of the cloths is not as much an issue as the downtime and the labor of pulling those old cloths off and installing new ones.
Jim Conner
Anoplex - Dallas, Texas USA
---
---
May 15, 2009
Q. What should be the percentage of the HCl solution for cleaning cloths and plates up in filter presses?

Thanks
Khosrow Hallaji
Engineer - Reidsville, North Carolina
---
A. I have been cleaning my plates for years. Over a period of time the weave becomes blinded over with polymer. When I pull the plates to clean them I use a 20% HCl solution, maybe 10-15 minutes, spinning the plate to make sure I do not trap air. Rinse well and wash any residue that remains on the surface off with a hose. Take care, the plates are in the press in series, make sure to replace them in the proper order. I also wash the plates while they are still in the press, I dump the press, circulate HCl through while restricting the discharge to assure the plate is full of acid, flush with H2O, blow down, open press, rinse surfaces with a hose and I am done. I have had the same cloth in the press for 8 years, I acid wash at least four times a year. I get a filter cake that is 35-45% solids. I generate 30000# of WWT sludge monthly.
Don Penzenik
- Elkhart, Indiana, USA
---
A. ` If the cloths on the plates are a typical polypropylene weave you can effectively clean them with hydrochloric acid, 30% + or - 10%. Don't remove the cloths, soak the plate and all in a tank of the acid solution for a couple of hours. Be careful, rinse thoroughly before reusing. You'll find that the plates in the acid solution have to be oriented just right so that gases formed during the cleaning can escape. Otherwise the trapped gas can pull the cloth away from the plate. This procedure made an enormous long-lasting difference for me. I'll probably do it yearly now.
Good luck.
Keith Perrin
- Peabody, Massachusetts
---
May 2, 2008
A. Yes, use a solution of: 1cup liquid detergent, 3cups of 5% bleach to 5 gallons of water. Apply with a pressure washer and you should see immediate results. Good luck
Kevin Price
wastewater treatment - Arvada, Colorado, USA
---
---
2006
-- this entry appended to this thread by editor in lieu of spawning a duplicative thread
Q. Can you clean your filter press in-line (re-circulate through press for x amount of time) with 2% HCl solution.
Larry Dilda
- Dallas, Texas
---
2006
A. Generally, yes. But pack a lunch. 2% is going to take a long time. We found by accident that you can get nearly the same result (if filtering metal hydroxides from waste treatment) by thoroughly drying the cloth. Separate the plates and leave a fan blowing over a weekend. Works like new on Monday. If the cloth is old and fuzzy it should be replaced.

Paul Morkovsky
- Shiner, Texas, USA
---
2006

Good Idea! I will definitely try this trick this weekend.. Makes perfect sense.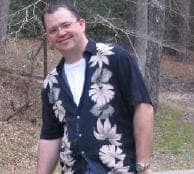 Ryan Cook
Toccoa, Georgia
---
2006
A. Larry

For what its' worth...

We have been experiencing problems with our filter press. We precipitate chrome and zinc and run it through our filter press. The cloths are 2+ years old. Previously, they were replaced after a year when 'problems' arose. Our symptoms included- the press not filling completely before our diaphragm pump stalled out; and after blowing down, there was still considerable moisture in the cake.

We had tried mechanically cleaning the cloth with a siphon gun/aspirator and had minimal success. Then we tried a high pressure washer (car wash style). Our unit had a max output of 1300 psi and we throttled the nozzle back to achieve a 3-4" spray pattern at a distance of 3-4" from the nozzle tip. We started with a gun distance of about 8-10" from the cloth and continuously moved the spray across the cloth. After several paths across the surface we could see the white of the cloth. We continued until most visible signs of residue were removed.

Upon re-install, they worked like brand new.

We left the clothes in the plate while cleaning, and would advise starting at a conservative distance when spraying and work closer as needed.

As mentioned earlier, drying the clothes out between uses helps a lot.
Willie Alexander
- Colorado Springs, Colorado
---
---
February 5, 2009
-- this entry appended to this thread by editor in lieu of spawning a duplicative thread
Q. I am dealing with arsenic treatment plant. So there are several chemicals which are mixed with the diluted arsenic salt to be filtered such as hydrogen peroxide, sulphuric acid, caustic, ferrous sulphate, lime and anionic polymer. For the time being my guys are vacuuming filter press which takes almost 8 hrs and then they will scrap the filter cake. It is ridiculous to waste so much time to wait. What is the efficient way to clean it effectively? tq.
Raphael Sebastiyan
practical trainee - Malaysia
---
---
January 12, 2012

-- this entry appended to this thread by editor in lieu of spawning a duplicative thread
Q. Hello, my name is Brian and my question is related to filter press upkeep and the use of acids for cleaning filter cloths.
I would like to get some recommendations regarding the use of muriatic acid for our filter press. We process Terrazzo tile (cement product) and we use water as a lubricant/wash medium for finishing the tiles. The waste stream (gray water) is then sent to a holding pit and pumped through a filter press to remove pigments and solid grinding dust.
The press uses standard filter cloths 630 mm panel size by 18 cu ft. capacity and all of our plumbing will withstand muriatic acid to an extent. Our pump is an aluminum Sandpiper, piping and valves are schedule 80 gray PVC.
What I am looking for is a starting mix ratio. The normal Perlite mix is done with 75 gallons of water. The mix tank is a polyethylene tank
I realize this site is for metal finishing but the acids you would use are stronger and more damaging that what I am proposing. You would have more experience with working with acids.
Brian Knee
- Ypsilanti, Michigan, U.S.A.
---
January 19, 2012
A. Muriatic isn't going to do anything to polypro.

You might try a DE precoat, makes life much easier.

Dave Wichern
Consultant - The Bronx, New York
---
January 24, 2012
A. With metal hydroxides, rather dilute acid, say 5-10% works well, especially if it is pumped through the press in the reverse direction. 10-15 minutes is usually a sufficient time for recirculating the acid.

The same acid can be used multiple times as long as it doesn't lose all of its strength. You just need to use compressed air to return it to the acid cleaning tank.
Lyle Kirman
consultant - Cleveland, Ohio
---
---
February 3, 2012
Q. Hi,

We are using PP Filter cloths in our process. These cloths become useless within 3 months of usage due to clogging by Gypsum and Heavy metals.

Anyone who knows what method and what product can be used to clean such filter clothes to reuse the same, please help us.

Thanks and regards,

S.Ram
Cochin, India
Ram Iyer
- Cochin, Kerala, India
---
---
November 2, 2012
Q. Hi all,
We are using yeast (Pichia) for our fermentation and we use filter press for downstreaming to separate the cell mass. But we are not able to do this job. Every time our filtrate gets unclear, and a rapid pressure drop occurs within 5 min. That may be due to choking of filter cloth due to lack of filter cake formation. We also use perlite as filter aid and we are using polypropylene cloths. We have screw pump and all.
Kindly assist me in resolving the matter. We want to do downstreaming without dilution and without flocculation of the yeast.
naveen sharma
biotechnology - india
---
---
April 20, 2013
Q. Hi,

We are using PP Filter cloths in our process. These clothes become useless within 3 months of usage due to clogging by Gypsum and Heavy metals.

Anyone who knows what method and what product can be used to clean such filter clothes to reuse the same, please help us.

Thanks and regards,
Yogananda Reddy
- Nellore, Andrapradesh, India
---
---
October 4, 2013
Q. What is the most suitable acid to clean the PP filter cloth (Sulphuric Acid or HCl) and what is the compatible percentage
JAGATH PRASAD
Industrial Clothing - Colombo, Sri Lanka
---
November 2, 2017
A. We have used a 6 to 10 percent Hydrochloric acid solution recirculating the acid through the press for about 4 hours and have had positive results. I hate using acid because of the fumes.
We have a 250 degree hot water power washer that cleans the cloths like new. We clean the cloths on the press plate in the press. The hot water cleans organics off the cloth like butter. We also run a high lime process and generate calcium hydroxide and calcium chlorite sludge that blinds the cloths. The hot water power washer slakes the lime buildup right off the cloths. The hot water power washer is the best piece of equipment I have ever used for deep cleaning press cloths.
Don Davies
- Centreville, Virginia
---
November 4, 2017
A. I prefer dilute sulfuric acid at 1-5%, but, importantly, flowing in the reverse direction from filtration service. Hydrochloric works faster but has fumes.
Lyle Kirman
consultant - Cleveland, Ohio
---
---
Something is weakening our polypropylene filter cloth
January 4, 2018
Q. We supplied woven Polypropylene Multifilament Filter press Cloth to Pigment Industries . We got complaint from our Customer that the Cloth is easily torn after use in certain cycles . They also sent us the sample and we can also easily tear the cloth by hand. What is the reason? Kindly guide me the remedies .
S Dey
- Mumbai ,Maharastra , India
---
January 2018
A. Hi Dey. Almost surely your customer is exposing the filter cloth to solvents which are attacking it. But myself and most of our readers are from the metal finishing industry rather than pigments manufacturing, and you probably must tell us what chemicals are used in those "certain cycles" before any reasonable suggestions can be offered. Thanks,
Regards,
Ted Mooney, P.E. RET
finishing.com - Pine Beach, New Jersey
Aloha -- an idea worth spreading
---
---
April 23, 2019
Q. Hi. I have a question about cake or slurry washing in filter press. This slurry is a calcium chloride and acid washing not suitable for it because content of the slurry is important for us. Can you guide me that how can we wash the cake and what pressure?
hediye kamalpour
- Semnan, Iran
---
April 2019
A. Hi Hediye. More words please; I have no idea what you're talking about :-(
Is this filter cake your product rather than your waste? If so, why do you want to wash it -- what might be there? Whatever it is would run throughout the whole thickness, but that you want it washed off of the surface of the cake? Or is the calcium chloride being used as some sort of filter aid or media and you're hoping to be able to dissolve everything you captured without dissolving the filter aid? If so, what have you captured on it? Thanks.
Regards,
Ted Mooney, P.E. RET
finishing.com - Pine Beach, New Jersey
Aloha -- an idea worth spreading
---
April 23, 2019
Q. Hi. Thanks a lot for your answer. Actually, the cake of our product is remnants of calcium chloride suspension. Our target is remove the salt from calcium chloride cake. We don't know how much pressure should be applied to wash the cake and what dissolved should be used so that the contents of the cake, including salt, do not miss. The pressure during the filtering and cake creation process is 8 bar. But this pressure is not efficient for washing and salt removing. On the other hand, we can't use acid washing, I emphasize. I hope that my explanation is clear.
Regards
Hediye kamalpour
[returning]
- Semnan,Iran