Where the world gathers for
plating, anodizing, & finishing Q&As since 1989
-----
RoHS compliant anodizing

Q. Is it possible to use a supplier for anodizing, that is not RoHS certified but is RoHS compliant?
K Barbur
- Minnesota
September 27, 2023
---
---
↓ Closely related postings, oldest first ↓
---
---
Q. Hello,

Could someone tell me what RoHS compliance plating would be the best to replace Hard Anodize (Black color)?
John Ng
MFG. - Palo Alto, California
2006
A. Umm, probably Hard Anodize. Who told you hard anodize wasn't RoHS compliant, and on what basis did they say it wasn't?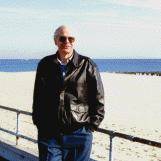 Ted Mooney
, P.E.
Striving to live Aloha
finishing.com - Pine Beach, New Jersey
A. The only part of the anodizing process that MAY cause RoHS problems is the dye. If you're dyeing, check with the dye manufacturer.
Justin Crisp
- Indianapolis, IN, USA
A. While I fully agree with both Ted and Justin, I remain puzzled about the source of the question. A very large computer manufacturer asked the same question having heard that black anodize is non-RoHS compliant! I'm assuming that this stems from the minor chromium content in SOME dyes, however, I'm not sure as to the valence state of the chromium in the dye, nor the level of chromium incorporated in the resultant coating. The fact that several people are confused on the subject might be cause for all users of black dye to go back to their manufacturers and get their dye manufacturer's "RoHS compliant declaration". The fact that there are so many black dyes to choose from might also complicate the issue if some are and some aren't.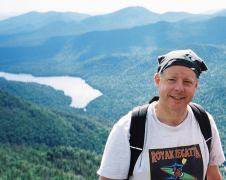 Milt Stevenson, Jr.
Syracuse, New York
A. The suppliers of our black dye and seal have certified them as RoHS compliant.
Chris Jurey
, Past-President IHAA
Luke Engineering & Mfg. Co. Inc.

Wadsworth, Ohio

---
---
Q. We recently started having all our sheet metal finished in clear zinc to be RoHS compliant.
Now we need to update all our alum parts to note the anodize as MIL-A-8625 Type II Class 2 Black.
Most of the drawings where I work now the notes simply state "ANODIZE BLACK" with no spec. My question is, with this simple general note stating anodize black would it be RoHS compliant, or otherwise stated is process of color anodizing aluminum simply RoHS compliant by nature?
Jim Mabe
- Orange California USA
August 23, 2017
A. Hi Jim. It sounds like you contract out the anodizing. We appended your inquiry to a hopefully informative thread on the subject. Your spec should probably say "RoHS compliant" for two reasons. First, you could be surprised by minor additives that you wouldn't expect; secondly, today's "RoHS compliant" might not be tomorrow's because the list of prohibited substances or the allowed amounts could change.
Regards,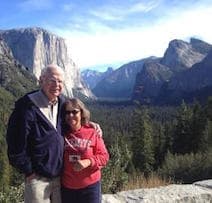 Ted Mooney
, P.E. RET
Striving to live Aloha
finishing.com - Pine Beach, New Jersey

Thanks Ted,
I think I will add it like this to my alum drawings that anodize with dyes
MIL-A-8625 TYPE II CLASS 2 BLACK RoHS COMPLIANT.
Jim Mabe
[returning]
- Orange California USA
August 24, 2017
---