Live! From beautiful Pine Beach New Jersey: Welcome to the world's most popular metal finishing website
topic 3996
Nickel/gold plating of aluminum
1999
My problem concerns the level of "trapped" hydrogen in a sealed electronic module resulting from both electroless nickel and gold plating of aluminum parts. The module design calls for a conductive EMI interface between two mating aluminum parts. One half is electroless nickel plated while the other half is electroless nickel/gold plated.
Given the existing plating, is there any recommended post plating treatment to "bake out" the hydrogen? Or, should I be using different plating options to reduce the level of hydrogen? Thank you for any information regarding this subject of hydrogen with regard to plating types.
Steve McGowan
- Sunnyvale, California
---
1999
Hi Steve.
I don't think the part must bake after Electroless or Electroless gold to remove hydrogen. Because it is not so much hydrogen in a electroless plating solution it is approximately 100 percent exchange in the solution. But after Electroless nickel and gold plating should you bake the part in 374-410 Fahrenheit for one hour to have a better adhesion between the nickel and gold layer and the aluminium.
Regards,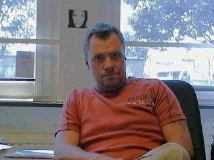 Anders Sundman
3rd Generation in Plating
Consultant - Arvika, Sweden


If you have a question in mind which seems off topic, please Search the Site