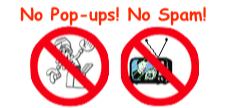 World's #1 finishing resource since 1989
Built on your Q&A's - Chime Right In
A No-Registration / No-Login Site
topic 3974
Removing Black Oxide Coatings
A discussion started in 1998 but continuing through 2017
1998
Q. I am having difficulty getting socket-head steel cap screws without black oxide. I can't seem to get rid of the oxide with acid etching (HCl, H2SO4, HNO3, aqua regia). Is there any easy way to make these screws look like clean steel?
Mandar Sunthankar
- Fort Collins, Colorado
---
1998
A. I thought that 50% muriatic acid would do the trick. Black oxide is usually oiled, have you tried a presoak in a hot alkaline cleaner first?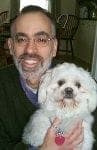 Tom Pullizzi
Falls Township, Pennsylvania
---
1998
A. Grit blasting with a fine grit with a basket modification to your blast cabinet will work. You might try a tumbler with small media and a more caustic compound than normal.
After you get the black off the parts will rust fairly rapidly. What are you going to do then.
Have you considered just buying new screws?
James Watts
- Navarre, Florida
---
1998
A. I assumed that the screws would then be subjected to a new finish. The oxide seems to come off easily when it is fresh, maybe it sets up after a time. I have seen it stripped in a few minutes when black oxide is reprocessed. How about reverse electrocleaner if any smut is left (make the part the anode)?


Tom Pullizzi
Falls Township, Pennsylvania
---
1998
Q. Mr. Watts, your suggestion works well, because that is what we are doing before further coating. But that contaminates my blasting system. And you will be surprised, it is not that easy to blast it off either. It takes time. Buying new screws has been tried. No one seems to make socket head cap-screws w/o black oxide! I did not know that. So I bought zinc plated screws at one time and stripped them.
Mandar Sunthankar
- Fort Collins, Colorado
---
1998
A. Consider buying a small used cabinet and modify it with a basket that mounts on a shaft powered by a fractional horse about 6 RPM motor on the back of the cabinet with pillow block bearings. Use worn out grit from your regular blaster. We would put upwards of 20 lbs in the basket and run it for 4-5 min unattended. Will remove soft platings also.
I prefer it to stripping, because you do not have to bake the parts before further processing if they are hard.
James Watts
- Navarre, Florida
---
1999
A. SHC screws are readily available in stainless steel. Although the price is higher (and there is a slightly increased risk of thread galling) you will end up paying less than sandblasting for example.
Alvan Judson
- Judson Engineering
---
---
Black Oxide Finish Removal From Brass
1999
Q. I have 3 different brass alloy 360 parts each totally covered with black oxide finish per Mil-F-495E. I would like to know if it would be possible to selectively remove the finish from different surfaces on each part without using abrasives.
Bob Redmond
- Tallahassee, Florida
---
1999
A. You can use 50% (vol/vol) hydrochloric (muriatic) acid to remove the black. HCl will dissolve copper also but slowly so don't let the parts sit in it all week...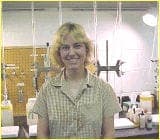 Megan Pellenz
- Syracuse, New York
---
---
To minimize search efforts and to offer multiple viewpoints, we combined previously separate threads onto this page. Please forgive any resultant repetition, failures of chronological order, or what may look like readers disrespecting previous responses -- those other responses may not have been on the page at the time :-)
---
---
Removal of Black Oxide Coatings in Prep for PVD Coating
1999
Q. Could anyone give me any advice on the best way to remove a black oxide coating on machine tools (or anything really). Our present method is to liquid hone the parts with an aluminium oxide media. This is both time consuming and labour intensive, but is sadly the best method we have found to date.
Removal of the black oxide layer is a necessary preparation for the application of a well adhered PVD coating.
Ideally I'm looking for a chemical method which will remove all traces of black oxide in under 1 hour, but any suggestions would be appreciated.
Thanks in advance.
Alan Wilson
- England
---
1999
A. If you're looking to simply strip a black oxide coating from steel, 30% hydrochloric acid will work just fine. If however you are stripping from tool steel or other alloyed steels you might stay away from HCl to avoid hydrogen embrittlement.

Daryl Spindler
, CEF
decorative nickel-chrome plating - Greenbrier, Tennessee
---
1999
A. Alan - A black oxide coating is easily removed by using a hydrochloric dip. It generally only takes a few minutes. Make sure that the part is thoroughly cleaned first - so that no residual oils are left in the oxide layer. Good Luck.
Dan Brewer
chemical process supplier - Gurnee, Illinois
---
1999
A. If it's a hot oxide you can use a 25-50% Hydrochloric acid pickle. If it's one of those room temperature oxide coatings it's a little more difficult. For those we have to use a mixture of Sodium Cyanide and Sodium Hydroxide at 125 °F. I wouldn't recommend this for you if you don't already have a plating line that uses Cyanide. You can tell right away by dipping a part in the Hydrochloric acid. If it comes right off you're okay. If it stays black then start blasting (sand or glass bead). Note: If it has an oil film you should degrease it first in some type of cleaner ... it keeps your acid lasting longer. The parts will rust very quickly once they're out of the acid so a rust preventative is a good idea.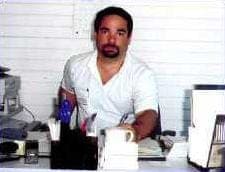 Jim Conner
Anoplex - Dallas, Texas USA
---
1999

Thanks for all of your help. HCl does not remove the type of black oxide we tend to come upon. That leaves cyanide, and I think we will leave cyanide as far away as possible.
So we will stick to blasting. If anyone has anything else to suggest, please don't hesitate. All suggestions are welcome, and will be tried.
Thanks, Alan.
Alan Wilson
[returning]
- England
---
---
How to remove black oxide coating from stainless steel?
2000
Q. I have to remove a black oxide coating from some stainless steel plates. The plates are fairly small (2 in square), and have multiple tapped holes which make sandblasting impractical. Would electropolishing or pickling do this?
Tim Pentowski
- Norwood, Massachusetts
---
2005
A. Use a medium to rough grit piece of emery cloth and lots of cutting oil. I have done this myself to remove black oxide from a 3/16 inch piece of steel and it worked great.
Nicholas Simonian
- Hickory Hills, Illinois, United States
---
---
Remove black oxide from wood
2003
Q. We are a painting crew. How do I remove black oxide from wood, that came from hinges.
Roy Hubbard
Stroke Of Brilliance - So. Lebanon, Ohio
---
A. Hi Roy. You are probably using the words "black oxide" in a slightly different context than the previous writers. I think the short answer is that you use oxalic acid, but if you search the site for "wood bleach" you'll find some threads on the subject. Good luck.
Regards,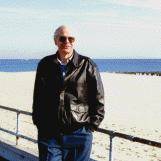 Ted Mooney, P.E.
finishing.com - Pine Beach, New Jersey
Striving to live Aloha
---
---
2007
-- this entry appended to this thread by editor in lieu of spawning a duplicative thread
Q. We have some small parts made out of 305 stainless (& annealed) that were black oxide coated. We no longer need that coating on some of the parts and want to remove it. We've tried an off the shelf mix of Muriatic Acid [affil. link to info/product on Amazon] that seems to do okay, though on the first experiments it's not quite removed all of the coating. Is there a better way to clean this? Will the acid damage the stainless? Thanks!
Steve Dye
Manufacturer of Switches - Altoona, Wisconsin
---
---
2007
Q. We do coating on tools. Some tools come with a black coating on them (blackodise). We need to remove that for a perfect coat. Can you suggest to me some solvent to remove those black things without any bad effect on the basic steel (HSS)?
Partha Guha Ray
employee - Jamshedpur, Jharkhand, India
---
2007
A. Dear Mr.Partha

Is it black coating or Black oxide?
What types of coatings are you doing. Then I can be able to suggest something for stripping.

Regards,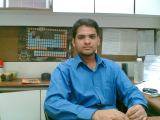 A.Murali Krishna
pvd process engineer
Pune, India
---
2007
Q. Dear Mr. Krishna,
we are also not sure what these are. These come from the manufacturer. It most cases it seems a black coating not a oxidation (Fe3O4).
Whereas you may tell me the stripping process for both conditions.
Best regards,
Partha Guha Ray
[returning]
employee - Jamshedpur, Jharkhand, India
---
2007
A. The coating could be black nickel (probably unlikely), black zinc or zinc-iron, black chrome, a black PVD coating, black oxide (likely) or, my first guess, salt bath nitriding.
I think your query is starting to grow unrealistic, Partha. We know nothing about the coating except that it's black, and nothing about the tools. And we don't know why you want to remove it, how well it must be removed, what condition the substrate must be left in, or what you will subsequently do to the tools (paint, powder coat, electroplate, PVD).
We'd all like to help you, but this could take years at this rate :-)
Please find out from the manufacturer what the coating is, or take it to a lab for XRF or auger or other analysis, and tell us what the tools are, and what you want to ultimately coat them with. Thanks!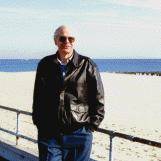 Ted Mooney, P.E.
finishing.com - Pine Beach, New Jersey
Striving to live Aloha
---
2007
A. Dear Mr.Partha

As Mr.Ted mooney rightly indicated ,it will take years to come to a final conclusion.
So please understand from your manufacturer what exactly it was so one can suggest how to come out of that.

Regards
Murali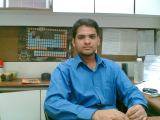 A.Murali Krishna
pvd process engineer
Pune, India
---
August 20, 2010
A. Dear Mr Partha
1st thing if the blackodise is due to Nitriding then micro blast with #520 (SiO2/Al2O3, then polish & do PVD coating you will get good adhesion

2nd thing if blackodise is due to oxidation apply Con.HCL/HF it will remove by looks the tools you can decide but shining will goes down.

3rd thing If blackodise is due to rust(Fe2O3/Fe3O4) apply K.C-15/2, for that you can contact me.

4th thing If there is a problem there is a solution.

okay, Thanks
M.C. Mahanta
- BANGALORE, NOIDA, INDIA
---
---
September 30, 2009
Q. We received some fasteners from a company that were originally black oxide finished, but were sent out to be cadmium plated as requested in the purchase order. I don't know if the process used was a hot or cold black oxide process. What type of process should be or can be used to remove the black oxide or is the surface just cleaned of oils, etc and plated over? Can this be done without causing any residual metallurgical concerns/issues? The application is structural loading, normal outside environment, no elevated temperatures or fluid contact. The bolts have been rejected by the QA department and are needed to support the flight project schedule.
Donald Porter
Engineer working with Quality Assurance function - Hampton, VA, USA
---
October 2, 2009

A. Well either type of bluing can be removed with just about any type of acid. Doing that will probably leave a sludgy coat on the surface that will have to be washed off or removed by lightly blasting with corn cob, walnut shell or similar media. What I know about plating could be written on the back of a 22 shell with a four inch paint brush. Removing the bluing with acid will leave the surface lightly etched. I don't know how that will affect your plating. I suppose you could just remove the bluing with corn cob or walnut but I have done that in the past to save polishing time but it always ends up being a lot of work. Bluing really is about the cruddiest finish that you can put on steel. Until you want to get it off that is. Then it becomes a pain in the a**!

Rod Henrickson


gunsmith
Edmonton, Alberta, Canada



---

October 3, 2009

A. Your certification of the bolts is voided as soon as you do any chemical or mechanical process on the bolt, unless the customer will give you a contract waiver to do so, which I highly doubt for most customers.

James Watts




- Navarre, Florida





---

October 4, 2009

A. The black oxide coating can simply removed by cleaning off any rust preventive present and placing the parts in an acid pickle. 50% by volume hydrochloric acid will quickly remove the black oxide coating.

Scott Papst




- Boiling Springs, South Carolina




---
October 9, 2009
-- this entry appended to this thread by editor in lieu of spawning a duplicative thread
Q. Dear Sir,

We are finding it difficult to remove Black oxide from the tools surface, is there any solution to remove oxide layer from tools without using blasting/honing?
Ravi Gangurde
Process Engineer - Pune,Maharashtra,India
---
---
December 30, 2014
-- this entry appended to this thread by editor in lieu of spawning a duplicative thread
Q. Hello,
I am looking to remove black oxide from firearm barrels prior to coating it in a PVD process. The reason is that we've been media blasting the black oxide off, but it leaves a matte finish. We are looking for a more glossy finish after PVD. Could you recommend a process that will completely remove the black oxide and leave the substrate with a more glossy finish.

Thank You ahead of time.
chris anderson
- port richey, Florida
---
---
August 12, 2016
-- this entry appended to this thread by editor in lieu of spawning a duplicative thread
Q. Hi Sir,

We bought fasteners which are blackened by default; what will happen if I go for zinc plating and blue passivation for those fasteners?

1. If I want to do zinc plating on the fasteners, I have to remove black oxide layer using HCl and then I have go for Zinc plating followed by blue passivation.

2.Purpose of doing this is to improve the corrosion protection. My doubt is, will threads get damaged? How about corrosion protection?

Thanks in advance.

Regards,
Gokulraj Manickam
Sr.Production Er.
- Bangalore, India
---
August 2016
A. Hi Gokulraj. We appended your inquiry to a thread which discusses the issue. As you will read, it is possible to remove the black oxide, but it will not necessarily be as easy as a dip in HCl. You might be better off buying stainless steel fasteners.
Yes, zinc plating and passivation will be more corrosion resistant than black oxide.
Although no one has mentioned it yet, so I may be wrong, it seems to me that if zinc plating is unavailable on a certain type of fastener, there may be a reason -- for example the screws may be too hard to safely zinc plate without embrittlement.
Regards,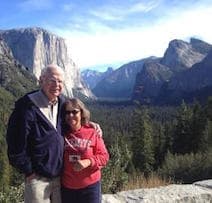 Ted Mooney, P.E. RET
finishing.com - Pine Beach, New Jersey
Aloha -- an idea worth spreading
---
---
February 22, 2017
Q. I have some Black Oxide Steel jack chain. What would be the best way to remove the black for a raw rusted look.
Dylan Wagner
- NYC, New York USA
---
February 2017
A. Hi Dylan. A lot of the black jack chain is painted or powder coated rather than black oxided. But if you're sure that yours is black oxide, just removing the wax or oil on it with strong caustic detergent should let it rust pretty quickly. Or you can blast it; the black oxide is only millionths of an inch thick.
Regards,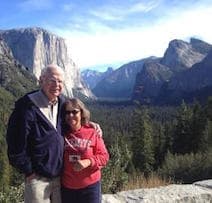 Ted Mooney, P.E. RET
finishing.com - Pine Beach, New Jersey
Aloha -- an idea worth spreading