Live! From beautiful Pine Beach New Jersey: Welcome to the world's most popular metal finishing website
topic 3940
Removal of carbonates in cadmium plating solution
1999
We have high carbonates in our cyanide cadmium plating solution. For high carbonates in copper cyanide plating solution, the Metal Finishing Guidebook suggests precipitating them with lime (calcium hydroxide). Is this possible in a cadmium solution also, or do we have to freeze them out. If we do have to freeze them out, is dry ice a good method or will the carbon dioxide cause any problems.
Guy Lester
- Ontario, California
---
1999
Hi Guy. If you use NaCn you can freeze them out.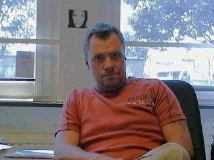 Anders Sundman
3rd Generation in Plating
Consultant - Arvika, Sweden
---
2000
Dear Guy,
To freeze out carbonates in cyanide -cadmium electrolyte is best method, but dry ice not suitable for that,because it can increase the amount of carbonates in electrolyte.
Best regards,Nina
N.Sezin
- Haifa,Israel


If you have a question in mind which seems off topic, please Search the Site