topic 3939
Roughness in HCD area of Watts Nickel plated parts
(1999)
What are the possible causes of High Current Density roughness in a Nickel strike - Watts bath process line? Bath is under continuous filtration. Anodes are solid bar and doubled bagged. Parts are processed on a rack fixture. Looking for some "fresh" ideas here. Thanks, Juan
Juan Ocampo
plating shop - San Jose, California
---
(1999)
Can you tell if it is coming from the strike or the plate? Most of the HCD burning I've seen (that wasn't related to operator error) was low Boric acid, brightener imbalance or too high of ripple on the rectifier(bad diode). I'm a big fan of S-rounds instead of slab because of the greater surface area. If you play around with a Hull cell you can change the levels of the Boric, Nickel Chloride and Nickel Sulfate. There may be a few other suggestions but I can't think of them right now.....with a 4 day weekend on my mind.
Jim Conner
Anoplex - Dallas, Texas USA
---
First of two simultaneous responses--
-
Hi Juan ,
Do I understand that you are using a Watts Nickel Strike ? If so it is probably for plating Nickel on Aluminium as a strike prior to Acid Copper , if this is so then the most likely cause of HCD burning is the lack of brightener in the tank . I always recommend that in the "Watts Bath used as a strike" the only brightener that be added is Carrier and it used at between 1 & 2% by volume .
Provided that all the other chemistry is within limits , it is the most likely cause of your problems . Like Jim says ,I worry about the surface area of anodes in the bath , I would always prefer S rounds in a basket.
regards
John Tenison - Woods
- Victoria Australia
---
Second of two simultaneous responses--
(1999)
Usual can the boric acid give burnings on the high current density it depend of pH changes. Iron contaminants also can give a roughness. Have you analyses the chloride percentage, with a higher chloride contents allows a better nickel layer on the high current density.
Regards,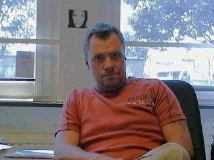 Anders Sundman
3rd Generation in Plating
Consultant - Arvika, Sweden
---
(1999)
Thank you all for your responses, allow me to clarify on the process and the problem. We are are using a Nickel strike - Composed of Nickel chloride and HCL, then applying a Watts Nickel coating on the strike film. The parts are an iron alloy.
We have only recently experienced this problem - nothing in the chemistry nor processing stages has changed.
The one thing that has come to light is that we have determined which bath is producing the roughness. After running samples with and without Ni strike we were able to determine that the strike was the culprit. We did replace the bath and the problem went away - good thing it is only about 30 gallons.
Obviously we are interested in determining the root cause so it is not necessary to replace the bath. I do believe it is Current density related, and not simple shelf surface roughness which is caused by particulates in the bath, because the roughness is heaviest on the bottom of the parts located on the bottom of the rack and around other High Current Density areas.
Current density, Anode area, Agitation, Temperature, Chemistry concentrations have all remained within operating parameters - yet the problem occurred where it had not before.
Could this be just a simple case of poor filtration?
Juan Ocampo
- Santa Clara Ca.
---
(1999)
It stands a very good probability that it was a filtration problem. One quick way to find out is to filter some in the lab and strike a few test pieces with the hull cell apparatus and immediately plate it.
James Watts
- Navarre, Florida
---
(1999)
It is rare for Nickel strike to cause roughness as it is only a very thin deposit.
If you still have the old solution, try to filter it on a filter paper in lab. ( don't forget to shake the solution before you take out a sample for filtration).
It does not sound like a problem that is related to current density as you made up a new solution and it works well under the same current density.
Sara Michaeli
chemical process supplier
Tel-Aviv, Israel


This public forum has 60,000 threads. If you have a question in mind which seems off topic to this thread, you might prefer to Search the Site