Where the world gathers for
plating, anodizing, & finishing Q&As since 1989
-----
Specifications for Powder Coated Aluminum -- AAMA 2603, 2604, 2605
1996
Q. Am looking for an appropriate standard to apply to powder coating on aluminum extrusions. The product is installed under cover but could be subject to the outdoor environment. I am familiar with AAMA 603.8 and AAM A605.3 for wet spray applications and would prefer to apply an AAMA standard or similar.
Matt Lovett
architectural products
---
UPDATE 2014: AAMA specs have been updated and currently recognize 3 levels of quality --

2603 "Voluntary Specification, Performance Requirements and Test Procedures for Pigmented Organic Coatings on Aluminum Extrusions and Panels"

2604 "Voluntary Specification, Performance Requirements and Test Procedures for High Performance Organic Coatings on Aluminum Extrusions and Panels"

2605 "Voluntary Specification, Performance Requirements and Test Procedures for Superior Performing Organic Coatings on Aluminum Extrusions and Panels"
1996
A. In the past, the Organic Coatings Committee of AAMA [American Architectural Manufacturers Association] has rejected the introduction of a new voluntary specification for powder coatings. If you can convince them to reconsider, I would be glad to offer a full draft of the specification proposal. If AAMA will not consider a new spec, I'm sure we can get support through ASTM Subcommittee D01.51 on Powder Coatings.
Since the publication of a new spec can take years in either organization, we can work together in the meantime to quickly create a "Ledalite" specification that you can use.
Regards,
Jeff
Jeff Hagerlin
paint supplier - Houston, Texas
---
1996
A. Australia has a very good National Standard, AS 3715 [affil. link] for applying powder coatings to Architectural Extrusions. AS 3715 is currently under review (1996), although I do not anticipate changes to thicknesses, etc. A possible change would be for preparation treatments although the current consensus is to stay with chromate coatings. AS 3715 is readily available from Standards Australia, PO Box 1055, STRATHFIELD, NSW, AUSTRALIA 2135, Facsimile: +61 2 9746 3333.
As an aside, Standards Australia have almost completed work on a standard for applying powder coatings to other than architectural applications.
Mario Pennisi
The U. of Q. and Powder Coaters Association
---
---
Powder Coating Equivalent to Kynar
2003
Q. I am an aluminum window manufacturer using powder coat paint for some applications.
I now want to upgrade paint quality by using Kynar. Is there any kind of powder coat paint (equivalent to liquid Kynar paint) that would meet AAMA 2605 specification?
Jorge Santaella
window mfgr. - Miami, Florida, USA
---
July 9, 2009
A. Yes. There is a 2605 powder finish. I have ALL extrusions done to meet 2605 specs. IFS coatings manufactures the powder. Moreover, it takes a very good line to hit the spec. I am very happy with the process so far. One word of warning- it is expensive. Good luck.
John Minor
- Remington, Indiana
---
---
The "Florida Salt Spray Test" for powder coating on aluminum
2006
Q. Some manufactures quote that the powder coating on their aluminum fence products is able to withstand 3000 hours of the Florida Salt spray test. Powder coaters that we have contacted tell us that it can't be done (we want to find good quality coatings for our own products).
Karen Corso
fence supply and mfg - San Diego, California, USA
---
2006
A. Hi Karen. I have personally never heard of "the Florida salt spray test", although that doesn't mean it doesn't exist.
3000 hours is a lot for an ASTM B117 [affil. link] accelerated salt spray test, but 3000 hours in a natural environment would not be much :-).
I think you need to explain in more detail what a "Florida salt spray test" is before we can meaningfully discuss what is needed of the pretreatment and powder coating system in order to pass it. Thanks.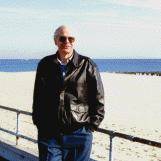 Ted Mooney
, P.E.
Striving to live Aloha
finishing.com - Pine Beach, New Jersey
---
2006
A. Dear Karen,

To answer your question we offer two instances where the word "Florida" may occur in specifications that specify how a paint system should be tested to meet those clients' requirements.

Florida Test: This indicates to the coating manufacturer that they must prepare coated panels (wood/steel etc) in the system they are offering and submit these to a site in Florida for outside weathering exposure. The test station will send reports to the company on the progress at an agreed interval and this may cover any changes in the film properties i.e. degree (if any) in yellowing, blistering etc. Testing may continue for years and can only be carried out in the state of Florida USA.
Florida Salt Spray Test: This indicates that the end user requires proof that the coating (powder or liquid) will withstand the specified number of hours without exceptional defects when subjected to a continuous mist of diluted salt solution. The submitted metal panel is scribed (down to the metal substrate) with a cross and placed in a cabinet. A mist of hot 5% salt solution is sprayed onto the panel to their clients requirements -- anything from 250 to 3000 hours. Visual inspection of the panel is carried out at specified intervals; this may be inspection for rust creep from the scribed mark or the number and/or size of film blisters, if any. This testing procedure can be carried out anywhere by an Accredited Laboratory or in the laboratory of the coating manufacturer. This test can be carried out in Florida, Alaska, Canada, UK or any country that can prove that they are following the parameters as laid down in the specification, i.e., ASTM B117 [affil. link] . In other words, Florida Test specifies the location; and Florida Salt Test states, if you are in Florida, then it would be OK to use local test house than send it to New York for instance.
Hi again,
I thought that for the question of "what type of powder would be best" a separate reply was required. Most commercial buildings in Europe and I suspect State side, are clad in powder coated aluminium. These are normally guaranteed to last anything from 15 to 25 years. The tests carried out included resistance to ASTM G85 [affil. link] (carried out in a similar cabinet as ASTM B117 [affil. link] but substituting acetic acid for the salt solution). The ASTM G85 [affil. link] is said to relate more to natural weathering expectations than the B117 test. For your own purposes I would suggest that you choose a powder known as "Super Durable Polyester" type - the base resin is cooked a little longer. In addition a good chromating pretreatment is essential.
Terry Hickling
Birmingham, United Kingdom
---
2006
A. You are probably referring to American Architectural Manufacturer's Association spec AAMA 2605. 3,000 hrs must be met to become a certified coater. It is a mixture of the pretreat and the super durable polyester powder that gives these results. 2605 allows for a non-chrome sealer that gives the desired results.
Don G. Schubel
- Sturtevant, Wisconsin
---
2006
A. Karen,
To weed out potential problem coaters ask for a guarantee. You will be able to make a better judgement call based on the kind of guarantees you get than what the advertised salt spray hours are. Make sure the guaranteer will agree to un-install, repaint, and re-install the fence panel(s) if failure occurs within a mutually agreed upon amount of time after the product installation. If you've snagged a stinker you'll find that all of a sudden the 3000-hour salt spray paint job will only be guaranteed for a year or less. Basically there are other considerations besides salt spray that should be taken into consideration, like UV resistance and mechanical properties of the paint (e.g., scuff/marring resistance in the installed environment), etc.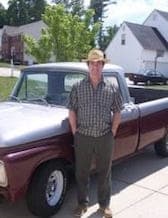 Sheldon Taylor
supply chain electronics
Wake Forest, North Carolina
---
---
Achieving AAMA 2605 status
October 19, 2014
Q. I am the owner of a batch powder coating company. We presently are using 100% super durable powder. We have a 6 stage cleaning system. Our internal systems of quality, safety, productivity and treatment of employees is well under control. My question is that we are considering entering into the AAMA 2605 arena. The major powder suppliers won't approve us unless we have an automatic washer and dry oven.
Since we have made no investment as of yet, I have an open mind about going forward.
I am being told that a yellow tri-chrome dip tank will work.
In Forida, we tend to do work in various sizes due to the lack of a sizable manufacturing nucleus.
Also, our work is 90% aluminum and 10% steel blends in commercial and residential areas.

Thank you in advance.
Pat Reagan
Owner. Batch powder coater - Ft Myers, Florida
---
October 2014
A. Hi Pat. For aluminum, yellow chromate dip is probably the most robust pretreatment. For steel, zinc phosphate would be ideal. Being approved is important, and the theoretical process you employ is important, but I think a salt spray test to find the actual success of your measures would be an important step.
Regards,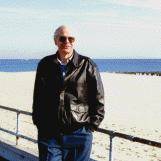 Ted Mooney
, P.E.
Striving to live Aloha
finishing.com - Pine Beach, New Jersey