60,000 Q&A topics -- Education, Aloha, & Fun
topic 38969
Electroplating onto Graphite or Other Coatings for Graphite
A discussion started in 2006 but continuing through 2019
2006
Q. Hello,

I am interested in electroplating Ni onto a block of graphite. The graphite is 99.7% carbon. What I want to do is put down a patch ~2mm x 7mm with a density of ~20 mg/cm2.

I have done some literature searching and it seems like this should not be a problem, however before I ordered the custom made piece of graphite I thought I would check here.

We are also looking at replacing the graphite block with a solid silver block, or a niobium block, both of which would be more expensive.

Thanks,
Jesse Brawner
radiochemical - Denton, Texas
---
2006
A. I see no reason it can't be done either, Jesse.
But electroplating is not like a moonshot where we must work strictly from theoretical knowledge and get only one try. Hopefully you can do some plating onto other blocks of graphite to get a feel for the issues and optimize your parameters before doing it on your custom made piece of graphite. Good luck.
Ted Mooney, P.E.
finishing.com - Pine Beach, New Jersey
Striving to live Aloha
---
2006
Q. I agree that it can be tested before hand. I am looking at trying the real thing first because we can get the part and we have a short timeframe to get the rest of the research done. There are many other tests to run after the Ni is plated down.

Anyone know if the outer surface of the carbon being pyrolytic would make a difference?
Jesse Brawner
[returning]
- Denton, Texas
---
2006
A. I WOULD SUGGEST TO DEGREASE WITH ETHANOL /SPIRIT ALCOHOL/ AND TO POLISH WITH A PIECE OF COTTON OR CLOTH TO METALLIC SHINE.
GOOD LUCK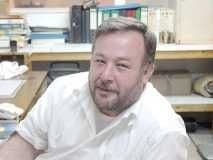 Khair Shishani
aircraft maintenance - Al Ain, UAE
---
2006
Q. I have gotten in some samples of the material and done some tests. I have been able to plate Ni, Zn, and Au onto the graphite piece. However, once it is removed from the plating bath you can wipe off the metal with a paper towel.

I have tried to scuff the surface but went to deep and on the next plating attempt, the metals plated on the pyrolitic surface but not on the exposed graphite.

The method I went through to prepare the graphite for plating was to clean it with purified water, and ultra-pure methanol. Then dry with compressed clean air. The pyrolitic surface was extremely smooth and this is why the metal most likely came off.

I plan to run some tests on the other block with lighter sanding with a more coarse paper. The paper I used for the first time is close to a polishing grade.

I have also done some tests with electroplating onto Niobium, and I cannot get anything to plate on it.
Jesse Brawner
[returning]
- Denton, Texas
---
2006
A. Harking back to 1966, there was a Q&A session at the 53rd AES Convention which was transcribed in the March '67 issue of Plating magazine, and one of the topics is plating on graphite.

It was reported that lead was plated after etching in fluoboric acid; also suggested was a 2-part silvering as a first step followed by cyanide silver with live entry; another idea is overnight soaking in 2 g/l to 20 g/l stannous chloride.
Ted Mooney, P.E.
finishing.com - Pine Beach, New Jersey
Striving to live Aloha
---
---
July 9, 2013
Q. Hello Everybody,
I'm an new member in this Forum. We are interested to know the type of coating and method of coating to be done for graphite dies to resist wearing. The coating need to be done only on the ID of Graphite dies. Dia. of the hole in the die will be 8 mm for a length of 120 - 150 mm
Senthil Jayakumar SL
- Bangalore, Karnataka, India
---
July 11, 2013
A. It is fairly easy to coat metals on graphite using PVD techniques. I have coated titanium, copper and aluminum with good results. However, coating in the inside of a 8 mm dia. and lengths greater than say 16 mm is not possible with usual PVD techniques. It may be possible to develop special techniques with some R&D work.
H.R. Prabhakara
- Bangalore, Karnataka, India
---
July 19, 2013
A. For small inside diameters like yours that are moderately long in small quantities I would consider brush plating with hard nickel. It has a hardness of 52-54 Rc and is resistant to corrosion and wear. Of course, there are many coatings that provide greater hardnesses but are rather thin or present difficulties. For instance, PVD can go beyond 70 Rc but seldom exceeds 0.0002", hard chrome is 64-68 Rc but inside small diameters will be problematic to fixture. Why are you looking for a coating, is the use of an insert impossible?
Guillermo Marrufo
Monterrey, NL, Mexico
---
---
ACRONYMS:

CMRDI = Central Metallurgical Research and Development Institute
November 29, 2015
Q. How can I increase the adhesion of silver coating on graphite by electrodeposition of silver bath?
Amal E. Ismail
CMRDI - cairo, egypt
---
November 2015

Hi Amal. Hopefully someone can help you, but it would be easier for them if you would come back and invest five or six sentences detailing your situation. We don't know if you are plating one part or tens of thousands, and what advanced instrumentation and processes you have access to. We don't know whether you are getting zero adhesion or very good but not quite good enough adhesion, what the cost sensitivity is, and whether you can apply intermediate layers of epoxy or lead or nickel plating. And we don't know the applicability of, and your comments on, the several ideas that were already suggested for this problem :-)
Thanks & Regards,
Ted Mooney, P.E. RET
finishing.com - Pine Beach, New Jersey
Striving to live Aloha
---
---
November 6, 2019
Q. Hi, first time commenter. I'm trying to create a thin coating of aluminum on graphite stir rod to later turn into alumina via plasma electrolytic oxidation. I made my aluminum electrolyte solution using aluminum rods in a NaCl and vinegar solution connected with an old phone charger (~.4 A at 9V). Using the same charger and one of the graphite stir rods, I tried to plate the rod in aluminum for about 10 hours. The aluminum rod is clearly being eaten but the graphite rod had only barely noticeable flecks of aluminum that were easily wiped off. I'm currently trying it again after scouring the graphite with sand paper but I wanted to know if maybe I'm missing something altogether that's impeding the process.
Dennis Williams
- oklahoma city, Oklahoma, USA
---
December 2019
A. Hi Dennis. Unfortunately you are indeed missing something. Aluminum is not electroplateable from conventional aqueous systems. It's possible with organic electrolytes sealed away from the atmosphere, but it's beyond the capability of hobbyists. Sorry.
Regards,
Ted Mooney, P.E. RET
finishing.com - Pine Beach, New Jersey
Striving to live Aloha