60,000 Q&A topics -- Education, Aloha, & Fun
topic 38954
Removal of baked-on dry film lube
A discussion started in 2006 but continuing through 2019
2006
Q. How do you chemically remove baked on dry film lube from stainless steel parts?
Lewis Deloach
aeroparts - Tulsa, OK
---
2006
A. You could try boiling or near boiling 20% Chromic acid. I know it is not a nice solution to work with (either for health or environment), but we have had success on a lab scale (up to 100 liter size tanks) removing baked on dry film lube.
Brian Terry
aerospace - Yeovil, Somerset, UK
---
2006
A. You can use:
1- chromic acid hot and then a dip in caustic soda
2- a paint remover /that is what we use / and a plastic blast helps.
Good luck.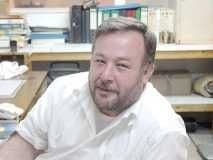 Khair Shishani
aircraft maintenance - Al Ain, UAE
---
2006
A. Depending upon the type of Dry Film lubricant there are several methods of removal ranging from high pressure alkaline cleaners to hot water rinse tanks operating at temperatures in the 140 to 160 degree range. Once again, it depends upon the type of Dry Film Lubricant.
Marty Adams
chem coater - Gary, Indiana
---
2006
A. The term "dry film lube" can cover a lot of different chemicals. My best success has been to contact the lube manufacturer and ask thei advice. You're probably not the first one to ask the question.
J. Mark Runnels, PE
- Augusta, Georgia
---
Stripping Dry Lube in Welded Area to Prep for E-coating
May 9, 2019
Q. Parts presented are CRS with ChemForm Dry Lube on then. In areas that are welded the dry lube appears to be burning away leaving a residue line. This residue line remains highly visible after e-coating, even after an 8 stage alkaline wash system. The alkaline removes the dry lube just fine in ares that have not been welded, but it does not appear to remove it in the welded zone. We are wondering what residue is remaining or what is burning into a ridge. We understand the dry lube is acrylic.
Jennifer Parker
Quality - Grand Haven, Michigan
---
June 15, 2019
A. Hello Jennifer,

These Lubes are generally Moly based, I haven't been unlucky enough to have incoming acrylic :)

My experience in removal with alkaline systems is that you only wind up contaminating the alkaline baths terribly and the residue clogs up the RO membranes in the water re-cycling.

I'd recommend a durable friendly solvent. Probably with ultrasonic?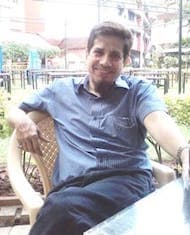 Khozem Vahaanwala
Saify Ind

Bengaluru, India
adv.: Anodizing Questions? Need Personalized Help?