60,000 Q&A topics -- Education, Aloha, & Fun
topic 38818
Almite Coating
A discussion started in 2005 but continuing through 2019
2005
Q. Please somebody could explain me or tell the web address about ALMITE Coating process.
if you have the material about ALMITE coating.
I am a maintenance technician who is taking care of CBM activities in a reputed organization. Almite is a type of anodizing solution which can prevent the material to get corrosion, but the problem is I don't know about the contents of Amite and its standards.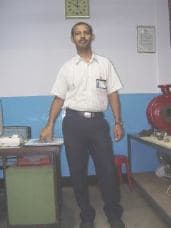 Shivam
[last name deleted for privacy by Editor]
SRF - India
---
2005
A. Hello, Shivam. If you look at the last line of your inquiry you will see that you misspelled your word, "Almite" as "Amite". I make typos all the time and I am not a careful proofreader, so my point is certainly not criticism. Rather, my point is that bastardizations of words evolve naturally, and very rapidly in the internet age :-)
If you look at topic 6319 you will see the theory advanced that "Almite" is just a corruption of "Alumite" (and that "Alumite" may be itself a corruption of "Alumilite") . . . and so it goes.
Please give as much context as you can and explain what you are trying to do, and more help might spring up. Thanks!
Ted Mooney, P.E.
finishing.com - Pine Beach, New Jersey
Striving to live Aloha
---
May 15, 2012
A. Judging from this website [www.misumi-techcentral.com/tt/en/surface/2011/09/093.html], Almite and Alumite are interchangeable and indicate any one of a number of organic acid deposition processes on aluminium for corrosion resistance.
Fred Sagen
- Plymouth, Devon, United Kingdom
---
May 16, 2012
A. Hi Fred. Thanks, but I don't quite agree with your conclusion. It seems to me that the appearance of the word "Almite" on that page is just an obvious typo, like the word "oxid" on the same page -- and I think that page is just further evidence for the thesis that typographical errors are made, then referenced by others, and they acquire a life of their own :-)
Regards,
Ted Mooney, P.E.
finishing.com - Pine Beach, New Jersey
Striving to live Aloha
---
---
Still searching for info on "Almite" coating
November 8, 2014
Q. Ted, looking over this old post, you're overcomplicating things. You're hung up on Shivam's last mention in his query, "Amite", and it's just a typo.

Let's move on. Shivam had some Almite coating chemicals which, as Fred noted, typically are used as a corrosion-resistant coating for aluminum, and was wondering what is in the Almite coating itself. No one ever answered that.

So I guess that's still out there. I've seen Almite mentioned myself as a coating for lens filter frames made of aluminum. It's said to be pretty durable and work well.

Question: Does anyone know what chemicals are in the Almite coating stuff itself?
Aaron Marsh
- Stamford, Connecticut, USA
---
November 2014

Hi cousin Aaron. You say I am hung up on Shivam's misspelling of "Almite" ...

And I say you're hung up by someone's misspelling of "Alumite", née "Alumilite" :-)
Alumilite > Alumite > Almite > Amite :-)
Please review the previously referenced thread 6319. Enjoy!
Regards,
Ted Mooney, P.E.
finishing.com - Pine Beach, New Jersey
Striving to live Aloha
---
---
August 3, 2019
Q. Hey guys. This is Vivian Chen from China. It's my first time to come here and ask a question. I have no idea about what is "Hard Almite" finishing for Aluminite 5052. I see the inquiry on a Japanese drawing. Does it just mean Hard anodize coating? Can anyone help me?

Thank you in advance!!
Vivian Chen
- Dongguan China
adv.