Where the world gathers for
plating, anodizing, & finishing Q&As since 1989
-----
Advantages of multilayer gold plating
Q. I gold electroplated a ring. It plated good but peeled off after I month use.
Imran khan
PhD student - Lahore Pakistan
April 14, 2023
A. Hi Imran. That is not unusual. What was the substrate? Did you do it in two steps as discussed here (a gold strike first, followed by gold plating)? Was it cyanide gold, or what please?
Luck & Regards,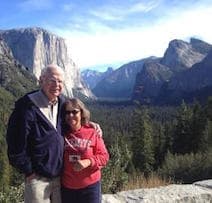 Ted Mooney, P.E. RET
Striving to live Aloha
finishing.com - Pine Beach, New Jersey



---
↓ Closely related postings, oldest first ↓
---
Q. I'm performing Gold Electroplating on semiconductor test products. I seem to have better results with the products I have plated with two layers. Are two layers of gold harder than one?
Michael Drush
Semi Conductor Test Division- Rio Rancho, New Mexico
2005
A. Hi Michael.
Two thin layers can be harder than one thick layer because dislocations make electroplating hard and large grain growth makes it soft. When a new layer starts, there is stretching & straining which causes dislocations as the crystal structure of the deposit tries to match the structure of the substrate.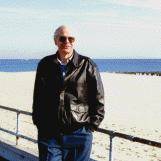 Ted Mooney
, P.E.
Striving to live Aloha
finishing.com - Pine Beach, New Jersey
Q. Ted,

Is this principle the same for all types of plated metal? I mean for example two layers of zinc plating, or two layers of tin.

Thanks.
Guillermo Castorena G.
Jobshop - San Luis Potosí, México
"Gold Plating Technology"
by Reid & Goldie
from Abe Books
or

Affil. Link
Your purchases make finishing.com possible
A. Hello Guillermo.
I have read explanations about how plating initiates, initially trying to mimic the structure and atomic spacing of the substrate, but gradually evolving to its own inherent crystal structure, thus allowing larger grains as the thickness increases. I am confident that the initial thickness is always harder because of these dislocations. Unfortunately, whether this fact has real engineering utility in individual cases when two layers are applied is something I don't really know ... but the many reports of harder deposits available via pulse plating seem to further support the idea.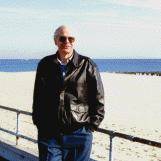 Ted Mooney
, P.E.
Striving to live Aloha
finishing.com - Pine Beach, New Jersey
A. There are several US Patents that claim better performances on multilayered or double layered electroplating, especially on gold.
Hamilton Solidum
- Mays Landing, New Jersey
A. Ted/Michael
Sorry to join you late.
For plating on semi conductors, usually 2 layer plating is done. 1.strike/flash plating with preferably 24kt pure gold to get even/leveled plating which will make the surface pore free deposit with pure gold.
2. Usually semi conductors will have a hard gold deposit followed by pure gold deposit, hardened by addition of either nickel or cobalt as hardeners (Nickel will give pale yellow colour whereas Cobalt will give you reddish yellow for the final finish. The deposit is usually 23.5KT (0.5 Kt will be of Ni/Co).
Michael please explain the composition of the bath you plate, i.e., for 2 layers. I will be able to help you on the basis of your explanation.
Regards.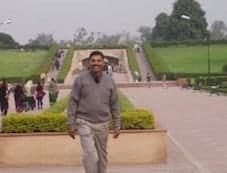 T.K. Mohan
plating process supplier - Mumbai, India
A. Gold solutions are formulated to plate at a certain hardness. Current density, metal concentrations, pH, temperature, bath purity are also things that can effect hardness.

Two layers of pure gold will not be any harder than one layer. Knoop hardness tests have proved that. Two layers of hard acid gold maybe slightly harder than one, but not enough to to make a difference. The reason a gold strike or flash is important under an alloyed or hard gold is because if the gold is to be soldered, the outer layer of gold is absorbed into the solder layer, and you are soldering directly to the pure gold layer, or underlying barrier layer which in most cases is Nickel Sulfamate or EN. A gold strike also promotes good adhesion, just like any other metal strike. I think what is important here is double layer deposited thickness, not double layer deposited hardness. You have the added corrosion resistance directly related to added thickness plated. Is the gold deposit harder when you have to give the part additional time in the bath, let's say to add another 20 microinches to achieve proper thickness? Not happening! Other metal plating solutions are not as stringent on hardness. Gold has to be! That is why there are types, grades, purity levels, and knoop hardness values in Mil Specs. I would be willing to answer further questions on gold plating if you have them. Best regards,
Mark Baker
process engineer - Malone, New York
A. Thanks, Mark, for your enlightening response!

To the extent that the discussion has evolved from talking about 2 similar layers to talking about a strike layer followed by a plating layer, we should probably mention something that Robert Probert often reminds us about: gold is expensive and can get contaminated, so another advantage of a strike bath is as a 'trash collector' where any remnants of previous processes will contaminate a less concentrated and cheaper bath rather than an expensive one :-)
Luck & Regards,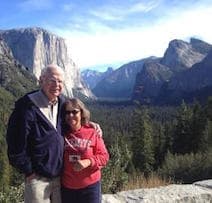 Ted Mooney, P.E. RET
Striving to live Aloha
finishing.com - Pine Beach, New Jersey



A. In my opinion the major benefits of 2-layer plating of the same metal are decreased porosity and plating speed. By doing 2-step plating the cathode diffusion layer is completely eliminated when going out of one solution and into another. So the second layer really starts out with a high metal content at the surface and this reduces porosity and increases speed.

This is especially important on reel to reel lines where multiple short cells have always plated faster than 1 long cell.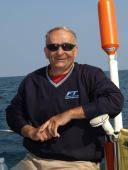 Pat Mentone
St Paul, Minnesota