topic 38552
Trivalent yellow chromate vs clear chromate with yellow dye, regarding RoHS compliance
(2005)
I'm a mechanical engineer in the HVAC industry, and we're trying to switch our hexavalent chromate-coated fasteners to be RoHS compliant. Currently the fasteners that we buy are coated with dichromate (Cr2O7-2), which I believe is hexavalent and naturally yellow.

Our suppliers suggested two alternatives that are RoHS compliant.
1. Trivalent yellow chromate.
2. Clear chromate with yellow dye.

I am having a hard time getting actual technical information on the different substances and processes. The descriptions seem misleading. In order to be RoHS compliant, both alternatives should be "trivalent chromium", right? Does trivalent chromium naturally have a color? Is clear chromate = trivalent chromate? I am having a hard time figuring out what the chemical differences are between the two alternatives. Thanks in advance!
Daniel W
[last name deleted for privacy by Editor]
HVAC equipment manufacturer - Long Beach, California, USA
---
First of four simultaneous responses (2005)
Call your plater and specify that he certify the parts to be RoHS compliant. If he questions you, find another plater because he must have his head buried in the sands of Laguna Beach, Venice Beach or you get the idea. Whether your fasteners come back clear or yellow means nothing - either can be done with hex chrome or tri chrome. In general, the new trivalent chromes are clear and they can have yellow dye added to the clear tri-chrome bath or done following the clear dip. Chemical suppliers such as Macdermid, Columbia, Pavco, et.al. that supply the plating industry have all sorts of alternatives to hex chrome, however, your plating house needs to certify your parts as either "hexavalent chrome free" or "RoHS compliant." If you're not getting that, you're assuming a lot of liability - make them put it in writing!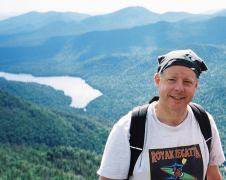 Milt Stevenson, Jr.
Anoplate Corporation
Syracuse, New York
---
Second of four simultaneous responses (2005)
Hi Daniel W,

It all depends on your specifications and Salt Spray requirements.

New Trivalent chromates are coming with superior salt spray numbers.
Conventional old Clear chromates have a thin film of chromate thickness.
Trivalent chromates have a thick build of chromate film.
Sridhar B
[last name deleted for privacy by Editor]
- Toronto, ON, Canada
---
Third of four simultaneous responses (2005)
No, you are correct.
Clear Chromate does contain Hexavalent, only less than the gold.
Trivalent coatings, at least the types I have been exposed to are ONLY clear. Other types of "non-hexavalent" coatings can be pigmented.

If you are operating to RoHS standard then the use of Hex chrome is prohibited.
Bill Grayson
metal finishing - San Jose, California, USA
---
Fourth of four simultaneous responses (2005)
Hi Daniel,

If you can get a hold of a MSDS for the process, it will tell you. Hex-chrome is a listed carcinogen and has to be noted in the Material Safety Data Sheet.

That being said - Not all clear chem-films are trivalent, many are hex-chrome finishes that were developed prior to the emphasis on tri-chrome started up. So, in answer to your second question, No you can not count on the color being indicative of the tri or hex nature.

In reference to your overall situation - Is the yellow color an absolute necessity? The moderator of this site, Ted, has made the point many times that it flies in the face of all common sense to take a non-hazardous coating and do everything you can to make it indistinguishable from a hazardous coating. If you need a color and dyeing a trivalent coating is acceptable, why not choose something you can visually tell is different from the non-compliant hex-chrome finishes? Blue, red, green - anything but yellow!

As to which finish you are better off with (if you can't get the MSDS); I'd go with the one that is stated as trivalent; at least that way you know you won't be using hex-chrome due to someone else's misunderstanding. That, or switch to a finish that doesn't contain chrome at all - such as anodizing. Bulk anodizing of fasteners is readily available in Southern California (My company actually specializes in it) and will provide fantastic corrosion resistance and a variety of colors to choose from.

Good luck!
Jim Gorsich
Accurate Anodizing Inc.
Compton, California, USA
---
(2005)
To clarify some of the information in the previous posts:

A. Hexavalent chromates are available in silver, clear blue, yellow, olive drab, brown and black.

B. Trivalent chromates are available in silver, clear blue, dye and non dye yellow, light green and black.

C. Corrosion resistance depends on the individual product and method of application.

You need to determine if you require color or only corrosion resistance. A blue bright 96 hr + to 5% corrosion ( ASTM B117 [link by ed. to spec at TechStreet] ) will be much cheaper than a yellow trivalent.

Have your plater certify that the finish on the part is RoHS compatible and then ask him for documentation for the product being used.

I know, clear as mud.
Gene Packman
process supplier - Great Neck, New York
---
(2006)
Can anyone comment on the difference in color between the Hex-Chrome yellow finish compared to the trivalent with yellow dye. Is there a noticeable difference in shades of yellow, or does this depend strictly on the dye used?
Gordy Steinmetz
- Minneapolis, Minnesota, USA
---
(2006)
The "thick-film chromates", at least some of them, are naturally a little yellow. When I visited Sur/Fin 2006 in Milwaukee this summer I saw a number of dyed trivalent chromates that looked quite convincingly like they contained hexavalent chrome. They should certainly be good enough imitations of real chromate color to convince activists and Audubon'ers that you continue to defiantly slather your components with this hated carcinogenic toxin that the world has worked so hard to get rid of :-)
I'm still waiting for manufacturers to start dyeing their RoHS compatible chromates spring green, and launch an awareness campaign, but I'd better not hold my breath! But when and if it happens, I'm betting on Toyota to be the one to push it :-)
Ted Mooney, P.E. RET
finishing.com
Pine Beach, New Jersey
---
March 4, 2008
I have the same problem. My customer wants Trivalent Yellow Chrome Plating. So, is the corrosion resistance of trivalent yellow chrome plating is better than trivalent clear plating? Is some where I can find technical data to prove it or disprove it?
Thank you.
Robert Liao
- Romulus, Michigan, USA
---
March 5, 2008
As previously noted, it's clear as mud. Here's the thing: All of the new trivalent chromates are highly proprietary and there are a number of different approaches; so for technical data all you can rely on is the specific vendor whose product you are using, and your own testing. They are radically different from each other and from hexavalent chromates. Listen to the sales spiels first, then test, because each vendor will claim their approach is better. But, in general, dyes reduce corrosion resistance rather than enhance it.
Ted Mooney, P.E. RET
finishing.com
Pine Beach, New Jersey
---
April 15, 2008
Is there really no industry standard specification for trivalent chrome? How can this be? Is every one who uses a zinc plated part supposed to write their own specification? We have been using ASTM B633 [link by ed. to spec at TechStreet] for years. I have no interest in specifying proprietary trademarked processes or using commercial competitors' specs. There has to be a generic, industry wide spec available.
David R Gallup
- Greenville, South Carolina
---
April 15, 2008
Hi, David. An industry standard spec is easy: "ASTM B633, but all plating and post-treatment processes must be RoHS-compliant and result in RoHS acceptable coatings".
That will satisfy your needs. But it doesn't address the real issue which is that at this point in the development cycle trivalent chromates ARE proprietary and represent fundamentally different approaches: thick film vs. thin film, topcoat vs. no topcoat, etc. Consequently, their performance -- i.e., temperature resistance, surface conductivity, resistance to pretreatment chemicals, paint adhesion, resistance to fingerprinting, and corrosion resistance will vary one from the other. Sorry.
Regards,
Ted Mooney, P.E. RET
finishing.com
Pine Beach, New Jersey
---
March 3, 2009
ASTM B633-07 covers Hex and Tri.
Walt Shepard
- Allegan, Michigan


This public forum has 60,000 threads. If you have a question in mind which seems off topic to this thread, you might prefer to Search the Site