topic 38505
Plating Adhesion Tests -- Zinc Plating on Steel
A discussion started in 2005 but continuing through 2017
(2005)
Q. For sensor applications we often use Zn plated steel bodies. In our production these steel parts get crimped (bent). We sometime have problems with plating adherence during this crimping.

Is there any test standard I could use to test plating adhesion under bending conditions?

I appreciate all replies.

Kind regards,
Jaap Hoftijzer
Automotive Supplier - The Netherlands
---
(2005)
A. Yes. Search for "bend test" in this site. There are over 130 letters. You should ask for coupons plated together with your parts. They must be made of the same base material and consequent thickness. There should be no peeling after bending them at your selected angle (90 deg. or 180 deg.).
Guillermo Marrufo
Monterrey, NL, Mexico
---
(2005)
A. Jaap: I was involved in nickel plating a steel stamping that was later crimped onto another assembly. We sometimes encountered peeling problems because of process errors (chemistry, cleaning, etc.). We finally had a fixture made that manually reproduced the crimping operation. We tested a statistically selected sample to determine if that particular batch was O.K.

It is better, of course, to examine and change your process to eliminate these problems. If you are having problems with adhesion, it is probably due to poor cleaning prior to plating. An excessive amount of plating can also cause adhesion problems. I would try to pin down the cause of the problem and eliminate that.
Daryl P. Spindler, Sr.,
CEF
- Greenbrier, Tennessee
---
(2005)
A. Daryl is right - it is better to prevent the problem occurring than to solve it once it is there. In the majority of cases poor adhesion is caused by inadequate or wrong cleaning processes. Sort out the cleaning and the problem will go away. However, it may be a good idea to have an understanding of the bend test so you can do routine quality testing to maintain your (hopefully soon to come) newly-found higher quality of plating.

Trevor Crichton
R&D practical scientist
Chesham, Bucks, UK
---
(2005)
A. Poor cleaning - I doubt it! Zinc on steel is perhaps the easiest plating combination - quick clean, a little muriatic and adherent plating guaranteed. Okay, maybe it's a leaded steel or there's a little wax residue or something else out of the ordinary but my money wouldn't be on "poor cleaning".
I'd put my money on the type of zinc plating used - acid zinc works great on barrel work and looks like simulated bright nickel. At times it even has the brittleness of bright nickel and readily pops or chips when crimped. Oh, if we could only still all use cyanide zinc baths we might not even be having this conversation. Even newer alkaline, non-cyanide zinc baths are capable of undergoing crimping without lifting. As for what is the best test to use on the plated parts, I can't think of anything as severe as crimping so bend test, heat-quench, grid scribe, etc. may never create the extreme conditions seen by crimping -- my suggestion, stick to crimping! If you need something cheaper than your actual part, buy some thin wall steel tubing and cut them to length to simulate your actual part.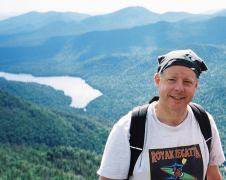 Milt Stevenson, Jr.
Anoplate Corporation
Syracuse, New York
---
(2005)
Q. I agree with you that it is of course best to improve the process. But sometimes a (new) supplier is not aware that their process needs improvement.
I want to use the standard in a plating specification we can give to new suppliers to help them understand our requirements and help them recognize problems in their process at an early stage (i.e., before we do in our own validation).
Moreover, a bad process is not the only reason for bad adherence and/or Zn flakes under bending. A Zn layer that is too thick can give the same result.
Jaap Hoftijzer
[returning]
Automotive Supplier - The Netherlands
---
(2005)
A. There are numerous bend tests around, some of which are informal and some are standardised. Try
ASTM B490 [link by ed. to spec at TechStreet],
ASTM B489 [link by ed. to spec at TechStreet],
ASTM B571 [link by ed. to spec at TechStreet] or
ASTM D3359 [link by ed. to spec at TechStreet] .
I also believe BS 2011 and BS 4511 may help you.

Trevor Crichton
R&D practical scientist
Chesham, Bucks, UK
---
---
Measuring the adhesive strength of zinc coating (galvanizing) /steel interface
(2004)
Q. Dear Sir:
Due the strong adhesion of zinc coatings on steel and the softer zinc coatings, it looks like some difficult to account the adhesive strength of the zinc coating/steel substrate interface, if the coating is produced by hot-dipping galvanizing (not galvannealing). Who can tell me how to measure the adhesive strength (shear strength or fracture strength)?
Thank you in advance,
Guim Song
NIMR - Delft, Netherlands
---
(2004)
A. I have seen galvanizing expressed in a measure of hardness called a Diamond Pyramid Number (DPN). Galvanizing consists of different zinc iron alloy layers (Gamma, Delta, Zeta, Eta). The zinc iron alloy layers have different levels of hardness ranging from 250 (Gamma) to 70 (Eta-pure zinc). Your base steel can vary, but is around 159 DPN. Hope this helps.
Mike Stroia
- Canton, Ohio
---
(2004)
A. Adhesion strength of galvanized coatings is not measured very often, (because it is not a problem), but one method is the pull off dolly system.
A small "dolly" is glued to the surface, and a hydraulic ram pulls it off. The pressure required to remove it is the adhesion strength. A proprietary brand device is available.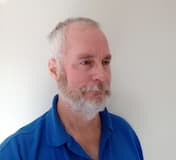 Geoff Crowley
galvanizing & powder coating shop
Glasgow, Scotland
---
(2004)
Q. The hardness and young's modulus across the zinc coating/steel interface have been measured with nano-indentation. But these can not be used to express the adhesion strength of interface.
The microstructure of hot dipping galvanized coating is normally different from that of galvannealing coating. The typical microstructure mainly consists of soft alpha Zn matrix, brittle zeta FeZn13 intermetallic, eta zinc bearing Fe2Al5 compound, when a small amount of Al added into the zinc bath (about 0.2wt%).
I try to use some strong glues to bond two zinc coated steel samples to remove the coatings, but I always fail to remove zinc coatings. The experiments includes sing lap tensile testing, four-point bending test, three point-bending test. It looks like a big problem. I guess the adhesion strength of coating is higher than 40 MPa. The bonding strength of normal glues is less than about 30 MPa, which results in the cracking of glue/zinc coating interface rather than coating/steel interface. My materials are zinc coated dual phase steels, zinc coated TRIP steels and zinc coated IF steels. The thickness of all zinc coatings are about 8-10 micro meter.
I wish to get the quantitative value of the adhesion strength. Any idea and suggestion is great appreciated.
Thanks in advance
Guim Song
[returning]
- Delft., Netherland
---
November 13, 2011
A. The measure of Zinc coating can be done in different scientific ways, though all of them are highly deficient in accuracy if the test methods and expertise are not in cohesion. It needs to standardize with respect to the coating type, process of coating and method used.

Zinc coating adhesion by Pull off Adhesion method
Zinc coating adhesion by Falling weight method
Zinc coating adhesion by Bend test

Later two are of the nature of estimate tests and needs to be compared with series of diff samples. But still remains in accurate.

Pull off adhesion test is ok, but I personally experienced several difficulties in real world testing. Is ok if properly established. Device should be selected of much higher capacity than what one needs to test. Higher coating adhesion test is full of inconsistent as the complete layer never comes off.

Regards,
ANIL M.PATIL
- MUMBAI, MAH, India
---
---
Can heating improve zinc plating adhesion?
February 28, 2014
Q. I'm having almost the same problem at my work. We made bending test per ASTM standards and adhesion is okay on the coupons, but we still have plating flaking problems at crimping station. Does someone know if plating adhesion can be improved by heating the sample?
Miriam Terrazas
- Juárez, Chihuahua, México
---
---
April 5, 2014
-- this entry appended to this thread by editor in lieu of spawning a duplicative thread
Q. I want to check Adhesion of Zinc Plated Items. Please provide me the process of checking Adhesion of Zinc Plating.
ARIJIT DAS
- Jamshedpur, Jharkhand, India
---
April 2014
A. Hi Arijit. We appended your question to a thread on the topic, and it will give you a number of ideas for checking adhesion. But firstly, what specs are you plating to? The plating specifications may reference some adhesion tests which you are expected to perform. Good luck.
Regards,
Ted Mooney, P.E.
finishing.com
Pine Beach, New Jersey
---
---
August 21, 2017
Q. Sir, we have done zinc plating on sample of 1 mm thick , 100 mm long and 25 mm wide Carbon steel (ASTM A 668, Grade X2) .
After bending 180 degrees no adhesion problem but after making 2 parts at bend area found peel off with nail.
When to use 3.1 procedure to follow and 3.2 procedure to follow for zinc plating requirement of 25 to 40 microns?
regards,
Mr Chundi Satyanarayana
- hyderabad, Telangana, India
---
August 2017
A. Hi Chundi. Your inquiry is a bit too brief for me. I do not understand what you are saying about the failure: you say have no adhesion problem even after bending 180 degrees, but you could peel the plating off with your nail. More words please.
As for the 3.1 and 3.2 procedure, what spec are you referring to?
But be aware that 40 microns is very thick for zinc plating. Most automotive plating seems to top out at 13 microns, and ASTM B633 [link by ed. to spec at TechStreet] considers 25 microns to be for "very severe" service.
Regards,
Ted Mooney, P.E. RET
finishing.com
Pine Beach, New Jersey
Striving to live "Aloha"
---
August 21, 2017
Q. Hi, for zinc plating test specimen (Plating thickness is 35 microns) which method we follow i.e., para 3.1 or 3.2 of ASTM B571 [link by ed. to spec at TechStreet]
chundi satyanarayana
- HYDERABAD,TELANGANA,INDIA


This public forum has 60,000 threads. If you have a question in mind which seems off topic to this thread, you might prefer to Search the Site