Where the world gathers for
plating, anodizing, & finishing Q&As since 1989
-----
Refinishing, painting, or powder coating fireplace screens
Q. I have a vintage fireplace screen, woman holding globe, peacock spread open. It is very dull brass and I am wondering how to brighten it up. Polish or new brass coating?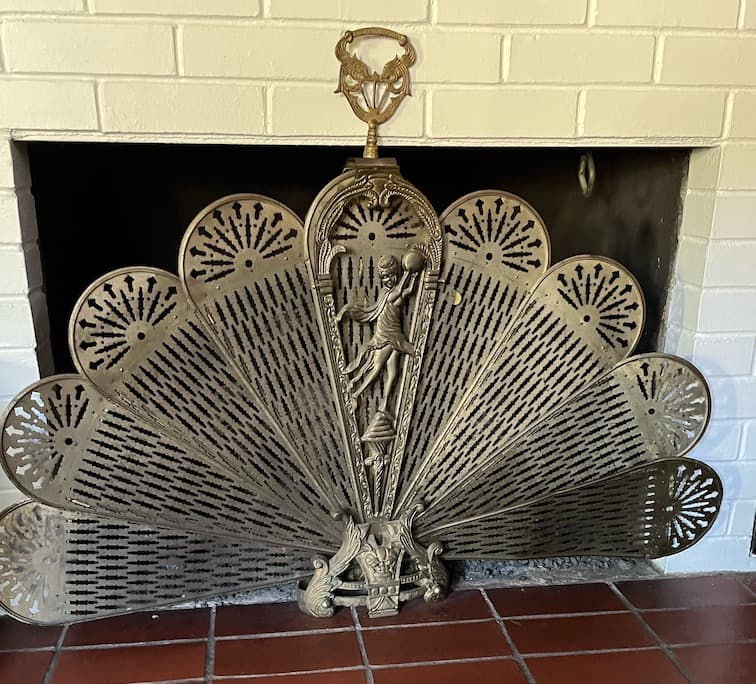 Will I decrease its value or appearance by doing either of these procedures? Have several statues in brass also (temple dog, peacock etc) purchased in India in the 1960s. They also have a dull, dark look. Anything I can do to brighten them up?
Robyn Langham
- San Antonio Texas
August 13, 2023
---
---
↓ Closely related postings, oldest first ↓
---
---
Q. I have a 40 year old house with two fireplace doors (and the frames around them) that the previous owner must have tried to clean with a brass cleaner ... they are in bad shape.
Can they be recoated or painted a dark color? It is a wood burning fireplace.
Sheila Borowski
mom - Fergus Falls, Minnesota, USA
2005
A. Test with a magnet to see if they are non-magnetic solid brass (unlikely) or magnetic brass plated steel. If solid brass, they can be re-polished, although it may be a bigger job than you want to do yourself. If they are plated, the plating is probably worn through so your choices would be limited to sending them to a plating shop for re-plating, or to paint them. Paint doesn't stick well to brass, so scrub them first with a scrub brush [affil link on Ebay & Amazon] and laundry detergent or trisodium phosphate [affil links to item on Ebay & on Amazon], then use a Self-Etching Primer [affil link] to get some tooth. Then you can hopefully paint them with whatever color paint you wish. Good luck.
Regards,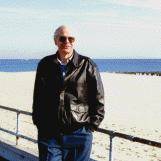 Ted Mooney
, P.E.
Striving to live Aloha
finishing.com - Pine Beach, New Jersey
---
---
Q. I have an old fireplace screen from the seventies that I wanted to clean up and dress up.
The old pink marble around it is going to be changed out to a nice contemporary earthy slate.

So it's been suggested to me that I simply take it outside and (after laying it out on cardboard), spray paint it to give it a nice new even coating. I want it black and have "BBQ black" for the job.

This was recommended by two powder-coaters who thought the high heat of their process might warp the metal and not enable the paint to bake to sufficient temperatures to be used in a fireplace.

Are there any dangers or cautions in hand-sanding a brass-plated metal? I have a hand sander and I've started, but don't know if I should allow the brass metal dust to dust up into the environment. Should I collect it and dispose of it somehow? Should I wear a face mask?
Fran Lyman
student/hobbyist - Kirkland, Washington
2005
A. Brass is not a hazardous material requiring collection; it's an alloy of copper and zinc, which are both essential micronutrients, not toxins. But it is not good for your lungs to breathe dusts or small particles of anything. Always wear at least a dust mask and eye protection when sanding anything whatsoever.
BBQ spray paint is fine as a topcoat [Krylon BBQ & Stove paint [affil link]], but paint sticks poorly to brass even if it is sanded, so try a self-etching primer first. And again, the painter's mask -- you don't want your lung sacs coated with even a little bit of black paint :-)
Best,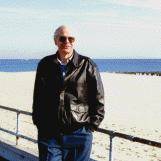 Ted Mooney
, P.E.
Striving to live Aloha
finishing.com - Pine Beach, New Jersey
---
---
Q. Hi,
My name is Valerie & this seems like a helpful site regarding finishing metal surfaces. I bought a black wrought iron fireplace screen because I loved the look of it and it only came in this color.
My question is can I buy a Krylon metallic spray paint in the matte nickel finish [Krylon Brushed Nickel [affil link] ] to spray over the black? I wasn't sure if it would go over the black ok and if putting this kind of paint on the screen would make it flammable when there is a fire in the fireplace next to it?
Thank you so much for your help.
Val
Valerie Beaudette
- Palmer, Massachusetts, USA
December 2, 2010
A. Hi, Valerie.

Even made-for-purpose blackstove paint [affil link on Ebay & Amazon] smokes for the first couple of fires, but I don't think that paint on metal is a serious fire hazard. Once the solvents have evaporated there isn't much flammable material left on the surface. But I'm not sure the look will hold up well considering the heat, and possibility of smoke and creosote stains.
Still, rattle cans of paint are cheap, so it's probably worth a try. (Krylon is a trade-name, and I think all similar metallic spray paints will react similarly regardless of brand).
Regards,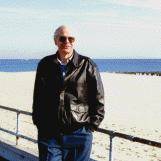 Ted Mooney
, P.E.
Striving to live Aloha
finishing.com - Pine Beach, New Jersey

Ted, thank you for your advice. I appreciate it. I'll give the Krylon a try & hope for the best.
Val.
Valerie Beaudette
[returning]
- Palmer, Massachusetts
---
---
Q. I have a fireplace front that is gold plated over nickel. Can I powder coat over the gold plating?

Thanks,
Julie Salvitti
- Olympia, Washington, USA
October 9, 2012
A. Hi Julie.
We appended your question to a thread on similar subjects. I think the cleaning with TSP and priming with self-etching primer as related to Sheila B would be applicable. But if you are sending it out for powder coating, inquire of the shop first because some won't accept responsibility if someone else has done the priming.
I do find it very hard to believe that it is gold plated though, unless it's a super-premium unit costing thousands of dollars. My bet is it's brass plated or has a gold-tone lacquer over nickel plating. Best of luck.
Regards,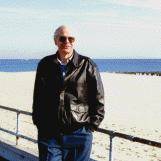 Ted Mooney
, P.E.
Striving to live Aloha
finishing.com - Pine Beach, New Jersey
---
---
Q. I have a very old copper fireplace screen, early 1900. I want to clean it up and get the copper look back.
I started in a corner of it and it's like it has a silver coating covering it. Does anyone know what I should do?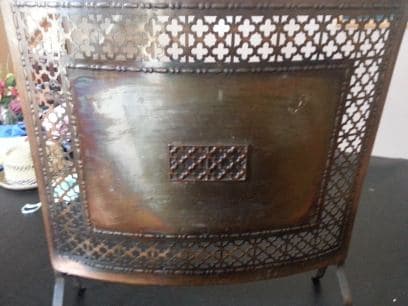 Shannon Bostrom
- Commerce City, Colorado, United State
April 30, 2013
A. Hi Shannon. You are calling it "copper", and I agree that the color is a copper tone. But please start by telling us whether it is magnetic or not as the first clue to what it actually is made of. Thanks.
Regards,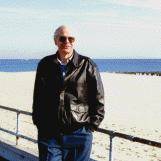 Ted Mooney
, P.E.
Striving to live Aloha
finishing.com - Pine Beach, New Jersey
Q. Hi,
This is a full sheet of copper. It is not magnetic. In the 1900s they did a hot oil over to protect the copper from the heat. I believe that is the silver color I am getting.
Shannon Sharp
[returning]
- Commerce City, Colorado, United States
A. I thought I understood the pic, but I guess I don't. The bottom left, which seems illuminated and focused enough to see well, seems to show the copper with a nice "burnished in the high areas, dark in the recesses" look. Whereas the top left and the left-to-middle/top-to-middle areas look brightened like it was made of steel or was nickel plated or silver plated. And you say this is on top of the solid copper.

You could try scrubbing with a strong copper polish like Revere Copper and Stainless Polish or a mix of vinegar [affil links to item on Ebay & on Amazon], salt, and flour ... but since I don't understand quite what I'm looking at, I can't suggest it with a lot of confidence. Good luck.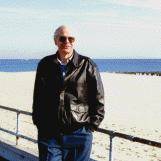 Ted Mooney
, P.E.
Striving to live Aloha
finishing.com - Pine Beach, New Jersey
---
---
Q. My painter was working on painting my brass and glass fireplace doors. They were washed down, rough sanded, and painted with Krylon 2x brown paint and primer. They looked really good after they were sprayed. The next day I noticed that there was an area that looked shallow in the light. Later when the light changed I realized that the paint was lighter in a straight line area. Called the painter and he came back. As soon as he finished taping and started to spray the area the area he sprayed started to get a blistering look. It dried hard. Is there anything that you can recommend?
Annette Finch
- Memphis, Tennessee, United States
January 27, 2015
A. Hi Annette. When a professional painter doesn't know what went wrong, it's hard for third parties to figure it out from a sketchy description. If the top coat was the same as he did the previous day, so there was no compatibility issue, it sounds like the previous paint wasn't quite dry. Another possibility is that either you or the painter waxed the doors after painting (paint won't stick to wax). A third possibility is that your "2x" paint and primer just isn't good enough for brass. Brass is one of the most difficult materials to get good adhesion on, and it really must have a self-etching primer; I'm not sure the paint you used is really a self-etching primer. Good luck.
Regards,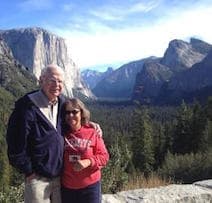 Ted Mooney
, P.E. RET
Striving to live Aloha
finishing.com - Pine Beach, New Jersey
---
---
Q. I HAVE A FIREPLACE ENCLOSURE WITH GLASS DOORS AND BLACK MESH SCREENS. WHERE THE FIRE BURNED TOO CLOSE TO THE SCREEN, IT HAS TURNED GRAY, HOW DO I RESTORE THE BLACK FINISH SO THAT IT IS UNIFORM?
JAMES JONES
- OYSTER BAY NEW YORK USA
April 10, 2016
A. Hi James. I'd probably start with taking the mesh down and cleaning it with a scrub brush and detergent. It could be that some of the grayness is just ash and soot. If it's still gray, just spray it with a black high temperature paint .

Regards,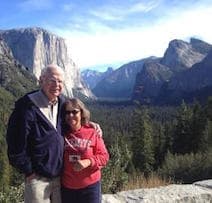 Ted Mooney
, P.E. RET
Striving to live Aloha
finishing.com - Pine Beach, New Jersey
---
---
Q. I want to paint my brass fireplace doors. A self etching primer is recommended under my high heat paint. I cannot find a primer that says it is both high-heat and self etching. Is there one out there? Any other recommendation?
Gail McCulloch
- Shreveport, Louisiana, United States
August 3, 2019
A. Hi Gail. Although I don't think fireplace screens get especially hot, glass fireplace doors probably do. The basic incompatibility of brass with paint is the big issue, and even self-etching primers aren't a 100% guarantee. I'd suggest trying to lightly sand it, wash it with a 50-50 vinegar [affil links to item on Ebay & on Amazon] and water mix to try to etch it, quickly rinse and dry it, and try your high temperature paint before it's had much chance to oxidize.
Let us know what happens.
Regards,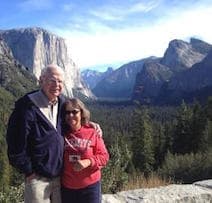 Ted Mooney
, P.E. RET
Striving to live Aloha
finishing.com - Pine Beach, New Jersey

Thank you for the suggestion on painting my fireplace doors - I'll give it a try.
Gail McCulloch
[returning]
- Shreveport Louisiana USA,
---
---
Q. Hello, I have a mid-century cone fireplace with an old matte black finish that I would like to change to international orange. One company said they only do black ceramic high heat coating for this application and it would cost me near $2000! I can buy a brand new Malm fireplace for $3000 ... I don't want to prep or paint myself. Is there a reason we cannot powder coat a wood burning fireplace? Thanks for any info you may have!
Lin Carp
- San Mateo, California
March 10, 2020
A. Hi Lin. Powder coating might not hold up to the heat of a wood fire. A possibility would be to hire a handyman to spray a high-heat engine enamel. It's not going to be quite the shiny smooth finish you get from real ceramic coating, but it might be okay.

Regards,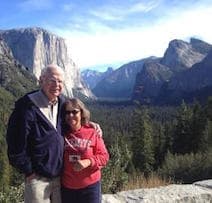 Ted Mooney
, P.E. RET
Striving to live Aloha
finishing.com - Pine Beach, New Jersey

Thank you for the reply! I suppose if I converted the fireplace to gas it would be less of an issue. I think it was the sticker shock that I just don't get. I guess I'll go back to spray painting it. Hopefully we can find a high gear color that isn't black! Thanks again!
Lin Carp
[returning]
- San Mateo California
A. I did a restoration on a cone fireplace. The customer brought it in coated in a rustoleum type paint. I was able to strip the paint, but the ceramic or porcelain (they made cone fireplaces with both) would not strip. This was what we were hoping for, and did trials on a vent piece ahead of time. We blasted and coated the base with high heat black paint, and replaced all the fasteners and felt washers. It came out really good. The problem you may face with changing color is getting the ceramic/porcelain coating off. I don't know of a non-mechanical method of removal, which means you may put the metal in jeopardy. Coating over the original may be the best bet.

A lot of people convert these to gas or electric (I would go electric) because they were deemed unsafe to burn in. If you go electric you could probably get it powdercoated to the color you are looking for for a fraction of the cost of doing ceramic or porcelain.
JASON R MEEKHOF
- Norton Shores
June 9, 2020