topic 38331
Mixing galvanized and iron pipe for natural gas lines
A discussion started in 2005 but continuing through 2017
(2005)
Q. I was told many years ago that if galvanized and iron pipe were mixed in a natural gas pipe line galvanic reaction would eventually cause leaks. Yet a plumber friend claims the mix is ok.
Jim Feig jr.
Home Inspector - Mansfeild, New Jersey
---
(2005)
A. Check your local ordinances. Galvanized is usually forbidden for nat gas lines.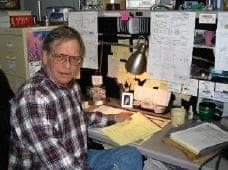 Jeffrey Holmes, CEF
Spartanburg, South Carolina
---
(2005)
A. The reason you do not want to use galvanized pipe in gas due to it being galvanized, and not pulled like malleable iron is. Over time pieces of the galvanized steel will flake off and clog up all of your gas regulators and burner units, to my knowledge there is no reaction between the metals and it is legal to use them together in under IAPMO code

P.S.if you want to cut cost use galvanized fittings less interior surface to corrode off
Nicholas
Plumber - Everett, Washington, USA
---
(2007)
Q. For the past seven years we have had a pool heater that runs on natural gas. It stopped working this year due to serious over heating problems that melted some of the circuit board and electrical components. So now we are replacing it with another unit. The fittings that hooked up the flexible gas pipe to the old pool heater were a combination
of regular iron pipe and galvanized pipe. Our pool heater installation crew said this would cause problems with our new heater. Our plumber said there is no problem using the galvanized fitting, either alone or in combination with the iron fitting. Who is right?
JK Prillaman
hobbyist / pool owner - Champaign, Illinois USA
---
May 22, 2016
A. First of all you need to understand the difference between black iron pipe and galvanized pipe. Galvanized pipe is simply iron or steel pipe that has been coated with zinc for protection from corrosion. And yes there will be a dissimilar metal or galvanic reaction between black iron and the galvanized coating. If installed in the atmosphere the reaction will usually not be as significant as if the connection is installed in soil or water. I would try not to mix them just to be on the safer side.
Jerry Ratliff,
NACE Certified Corrosion Technologist
- Magnolia, Texas USA
---
---
October 7, 2017
Q. Can I have a natural gas line to a new upstairs laundry room by running the line outside from the basement to the second floor? What kind of metal is preferable?
barbara rosenblatt
- metuchen, New Jersey usa
---
---
Outdoor NG Galvanized Pipe
October 24, 2017
Q. Is it acceptable in Monmouth County NG to run Galvanized Pipe for a gas line to a stand by generator?
Kenny Stakp
- Middletown, New Jersey


This public forum has 60,000 threads. If you have a question in mind which seems off topic to this thread, you might prefer to Search the Site