Where the world gathers for
plating, anodizing, & finishing Q&As since 1989
-----
High strength fastener Q&A's, Issues & Answers
January 13, 2021
Q. Evening everyone, I hope all are well.

I need some technical help from those in the know about bolts & nuts and various grade metal fixings. I've seen a few threads like this, but just wanted to ask.

I am doing a nut & bolt restoration on an old defender. I'm inclined to use yellow passivated/zinc coated grade 8.8 steel bolts and nuts/washers etc. However, the current ones are seized and corroded and rusty. I was told by someone that S/S A4-80 is as good - although not quite the tensile strength - of 8.8 grade.

However, I know you can get seizing or galling on S/S Fixings.

1ST QUESTION...
If using S/S, would DP-60 (copper grease) work ok with S/S bolts and nuts to prevent galling?
Also, can you use A4-80 Bolts with A2-70 nuts? or vice versa? Can the two grades of S/S be used together, with copper grease or anti-seize compound?

2ND QUESTION
When using zinc coated 8.8 bolts, I know they don't last as long as S/S, can you use zinc coated bolts and zinc coated washers/nuts together, without anti seize compound, do you only use anti seize compound with S/S on S/S?

3RD QUESTION
I wanted to use fixings around the chassis and suspension A4-80 for weather proofing, however, I know S/S is more brittle and not great for suspension - although I know some people swear by it. So will probably just stick for zinc coated 8.8 for suspension. However, for other moving parts - steering rods, engine to chassis bolts, could A4-80 be used? Also if it's a galvanised chassis, can you get a reaction between S/S and galvanised material? Is it best to use zinc coated on galv chassis?

For everything around the engine I was going to use 8.8 zinc coated as it looks more aesthetically pleasing, but also doesn't need to be as weatherproof.

Ultimately, I would like to use one grade all over, I think 8.8 zinc coated would be the best top and bottom, external internal. However, I do have lots of S/S fixings, so just wanted to know the best options, as I'd like to do the job once and not come back to it.

Thanks in advance all
Best,
Jim
Jim Girdler
- Reading, UK
---
January 2021

Hi Jim. We appended your inquiry to a thread which offers a lot of insight into such issues, but to me the most critical issue is "S/S A4-80 is as good - although not quite the tensile strength". I don't see how you can safely use lower strength fasteners.
Luck & Regards,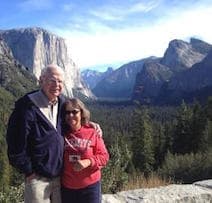 Ted Mooney
, P.E. RET
Striving to live Aloha
finishing.com - Pine Beach, New Jersey
---
---
↓ Closely related postings, oldest first ↓
---
---
Galvanic corrosion of alloy steel fasteners in stainless
2005
Q. We are experiencing alloy steel bolts (grade 10.9) corroding and breaking in large stainless steel assemblies being used in the food industry. The environment is hot (200 F) and humid with caustic solution occasionally being used to wash the equipment down. The bolts are Geomet Plus coated as this is FDA approved (no hexavalent chrome). The bolt heads are breaking off due, I think, to stress corrosion compounding the galvanic corrosion. Where the moisture is staying in contact with the bolt, the corrosion is worst. I was thinking about assembling the bolts using RTV under their heads to prevent moisture ingress. Zinc zinc dust [affil link] er is an FDA no no! Would greatly appreciate your thoughts please. Thanks.
Martin Hughes
design consultant - Pittsfield, Massachusetts
---
2005
A. A grade 10.9 bolt is extremely hard. I am unsure what the exact material and finish is that you are using on these bolts. If it is a carbon steel bolt with electrodeposited finish you are experiencing a delayed brittle failure due to hydrogen embrittlement. I would investigate the plating specification and proceed from that point. Reference ASTM B633 [affil link] as a guide for preventing this failure. It is unlikely that the bolts are failing due to corrosion. The location you are describing is where delayed brittle failures usually occur.

Do you really need a bolt that is that hard?

Jason
Jason Siewert
- York, Pennsylvania
---
TUTORIAL FOR NEWBIES:
Electroplating is rarely '100% efficient'. Rather, some portion of the applied current usually goes towards dividing water into hydrogen & oxygen, with the hydrogen evolving at the cathode (the parts being plated). This atomic hydrogen can be absorbed into high strength steels and, under heavy loading, can cause a failure called 'hydrogen embrittlement'.

One of the defenses against this is to use finishes that do not involve electroplating such as Geomet (more of a paint-like application method). But it is important to realize that cathodic electrocleaning and/or acid cleaning/pickling can also introduce hydrogen embrittlement. Thus high strength fasteners must often be cleaned by blasting rather than wet processes.
2005
Q. The bolt material is required for the tensile properties to provide an adequate safety margin. A2 or A4 stainless bolts are not strong enough. We have been assured that the Geomet coating does not induce hydrogen embrittlement. However, it doesn't appear to help prevent the galvanic corrosion as the zinc is far apart on the galvanic table. Corrosion is prevalent all over the bolt, but mainly in the area where it is kept wet. We were wondering if Armoloy or Xylan coatings would be more appropriate for the mating stainless parts to reduce galvanic corrosion. Armoloy, being thin dense chrome, is closer to stainless on the galvanic table and Xylan is non-metallic.
Martin Hughes
[returning]
design consultant - Pittsfield, Massachusetts
---
2005
A. Jason is probably correct, but there is also a possibility of thread seizure.
What is the length of service?
What is the bolt (being used as capscrew) size and the thread engagement length?
What are the torques at installation, failure and for removal of non-failures?
Bulten Stainless of Sweden makes a corrosion-resistant fastener in a high strength, high Mo version of 316L. Available from Unbrako.

"Min. breaking point 1000 N/mm2 and min. elongation limit 900 N/mm2. Bumax 109 products are made from acid-proof steel, SS 14.2343/1.4436, with a low carbon content of max. 0.03% (AISI 316L high Mo) and, as regards breaking point and elongation limit, they are equivalent to Class 10.9 steel screws."

Threads are "anti-friction conditioned" which should minimize potential galling.
Ken Vlach
[deceased]
- Goleta, California

Finishing.com honored Ken for his countless carefully researched responses. He passed away May 14, 2015.
Rest in peace, Ken. Thank you for your hard work which the finishing world, and we at finishing.com, continue to benefit from.
---
2005

Many thanks for the link to the Bulten stainless screws. That will be very useful as it will probably solve my problem if they have stock!
Martin Hughes
[returning]
design consultant - Pittsfield, Massachusetts
---
2006
A. Several years ago I learned of some failures to stainless steel screws due to unexpected causes. These were building facade failures.

Specifically, micro examination of the failed screws revealed micro fractures induced in the screws by the screw manufacturing process. I was told the fractures permitted fluids to reach interior parts of the steel that were not fully stainless.

This suggests two vehicles for failure: 1. the micro fractures weakened the screw, or 2. the microfractures exposed concealed parts of the metal screws that were then subject to rusting or corrosion.
Drake Jacobs
- Cambridge, Massachusetts
---
March 15, 2010
A. Grade 8 stainless steel bolts are available in 18-8 stainless steel. Bolts must be work hardened , which is possible by cold forming.
Otto Kossuth
- Bloomfield , Michigan
---
November 26, 2011
A. Like materials should always be used together.

Stainless with Stainless
Alloy with Alloy
Aluminum with Aluminum
etc.
Charlie Reed
- Worcester, Massachusetts, USA
---

Charlie is correct ... but that brings on the next problem, that 'like materials' tend to gall and cold weld as Ken has warned :-)
Luck & Regards,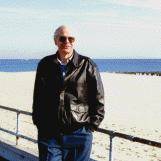 Ted Mooney
, P.E.
Striving to live Aloha
finishing.com - Pine Beach, New Jersey
---
---
Multiple threads were merged: please forgive repetition, chronology errors, or disrespect towards other postings [they weren't on the same page] :-)
---
---
Bolt Strength implications of zinc plating
2007
Q. Hi,

I design offshore handling equipment and for an recently specified increased loading have had to consider using Grade 10.9 bolts on a particular piece of equipment.

As I understand it these are normally supplied black - but to give at least some measure of corrosion protection I would prefer to have them passivated and zinc plated.

I would appreciate some advice as to whether this process might compromise the tensile strength of the bolts - and if so to what degree?

Thanks in advance for any assistance

Regards,
Debbie Wood
Design Engineer - Carlisle, Cumbria, UK
---
2007
A. Hello Debbie Wood,

Generally you should never electroplate any fastener above 8.8 grade as its impossible to de-embrittle them afterwards.

Fasteners in the 10.0 and above series are advised to be coated with dip-spin coating processes which include zinc-flake and teflon among other types of coating materials depending on the environment that they will be used in.

Mechanically applied zinc or zinc-tin are your other choices.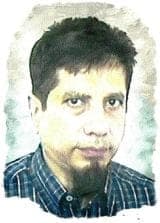 Khozem Vahaanwala
Saify Ind

Bengaluru, Karnataka, India

---
TUTORIAL:
(to help readers better understand the Q&A's)
Hugh is clearly correct. But readers should remain aware that 'high strength' is not a go/no-go quality meaning grade 10.0 and above. Rather there is a whole range to 'high strength' so processes which are forbidden for some 'high strength' fasteners are quite routine for others.
2007
A. I agree. Galvanizing, and even mechanical coating process like sherardising, are forbidden for high strength bolts due to the danger of hydrogen embrittlement during the pickling process. There are high quality alternatives that are usually specified for offshore applications such as Xylan and Dacromet.
Hugh Cunningham
- Dubai, UAE
---
April 27, 2008
A. Hello,
Seeing as you are in the UK, I suggest you contact firms that do Sherardising. This coating of zinc/iron is very suitable for offshore application and is processed at 400 °C for 1 1/2 hours. Parts are generally not acid clean prior to processing. It was invented in the UK in 1901 by Sherard Cowper-Coles (the grandfather of HMA Sherard Cowper-Coles) and most of the expertise resides in the UK and Israel.
Good Luck.
Martin Straus
- Elk Grove Village, Illinois
---
October 28, 2011
Q. Sir,

I request you to clarify the difference between SHERARDISING and DACROMET.

Regards
Rajeev Jindal
buyer - Delhi, India
A. Hi Rajeev. If Martin's explanation of Sherardizing is a bit too brief, please search the site with that word because we have several other threads explaining it.
Dacromet & Geomet are brand names for zinc-rich dip-spin coatings which are applied somewhat similarly to paint and then cured at temperature.
Luck & Regards,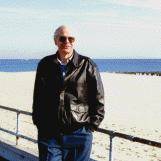 Ted Mooney
, P.E.
Striving to live Aloha
finishing.com - Pine Beach, New Jersey