Where the world gathers for
plating, anodizing, & finishing Q&As since 1989
-----
Electroless Nickel anti-tarnishes, post dips, chromates
Acronyms:
MP = mid-phosphorous (electroless nickel plating my be low-, mid-, or high phosphorous)
Q. Hi, Everyone, after electroless nickel (MP) is there any non-chrome rinse alternative for Chromic acid rinse?
Currently we are using proprietary chemical it's not ok for us. please suggest me the composition of chemical.
Raj kumar Dheivarajan
Process engineer - Salem, Tamilnadu, India
July 27, 2023
A. Hi Raj,
According to Electroless Plating [affil link on Amazon or on AbeBooks] by Mallory & Hajdu, silicates, waterglasses, and waxes are additional potential post-treatments. But your posting is abstract, so we don't know if you need a special appearance, conductivity for electrical purposes, whether you are doing rack or barrel plating, whether the whole component can be treated or areas need masking, etc. But you at least have your list of alternatives now :-)
Luck & Regards,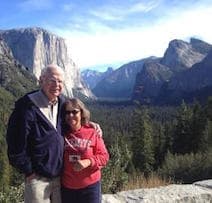 Ted Mooney, P.E. RET
Striving to live Aloha
finishing.com - Pine Beach, New Jersey



---
---
↓ Closely related postings, oldest first ↓
---
---
1999
Q. Customer is requesting yellow chromate on the surface of mid phos electroless nickel. The nickel is plated over cast aluminum. While this might not be unusual- the request if the surface of the nickel to be yellow is a bit unusual. ? can't make it work. any ideas? Anyone out there have any experience with this. possible or not and thanks for any quick responses.
todd huehn
- Blaine, Minnesota
---
1999




A. Hi Todd.

When you use chromate on the EN parts you passivate the area. But you should use 50 gram per litre chromic acid. No heat treatment after plating. I think you get a better result in a high phosphor 10-14%.

Regards,




Anders Sundman


4th Generation Surface Engineering
Consultant - Arvika,
Sweden




---

1999




A. We've used a mild chromate rinse to passivate the nickel surface but you won't get "Yellow Chromate" film. Nickel is not like Zinc or Aluminum where the chromate film thickness builds.




Jim Conner




Anoplex Software





Mabank, Texas USA







---
1999
? Dear Mr Anders Sundman and Mr Jim Conners,
I wonder if the idea of passivating nickel by using 5% Chromic Acid comes from the notion that since Chrome is normally plated over Nickel, it will also passivate Nickel if Nickel plated deposits are immersed in a chromate dip. I have no knowledge that this actually works to passivate the Nickel, although it may work to give it a yellower colour. With so many Suppliers of Proprietary Chemicals there would have been someone with a product ready to milk the market if this actually could work. If anyone in the world has such a product then I would like to be contacted by them since I have a problem of my nickel plating rusting after some time despite the standard 5% chrome dip and hot NaOH dip after that. regards,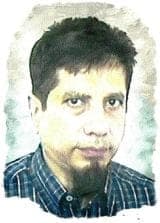 Khozem Vahaanwala
Saify Ind

Bengaluru, Karnataka, India

---
1999
A. Mr Khozem. British Aero Space has made a test. When using a high phosphorus 10-14 % with 40 micron nickel deposit. You should not rinse the part in NaOH dip after passivate in chromic acid. I hope Jim can explain it better for you.
Best Regard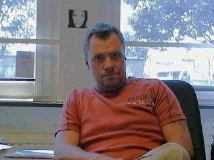 Anders Sundman
4th Generation Surface Engineering
Consultant - Arvika,
Sweden
---
1999
A. A NaOH dip may accelerate the corrosion of the Nickel depending on the Phosphorus content.
A Chromic acid dip will reduce the activity of the freshly deposited Nickel.
It's not uncommon for poorly rinsed parts to tarnish and stain due to the high activity of the new coating. The Chromic acid will help slow down the oxidation of the Nickel by leaving a very thin film on the surface. There are other products that may help without the use of Chrome. Most Nickel suppliers will have these.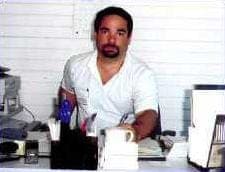 Jim Conner
Anoplex Software

Mabank, Texas USA

---
1999
A. Khozem, Anders and Jim are right. You cannot dip the chromated parts in alkaline solutions this is not because of the substrate materials but chromium itself. Trivalent chromium hydroxide or oxide is amphoteric, that is, it dissolves in both acid solution and alkaline solution.
Ling
Ling Hao
- Grand Rapids, Michigan
A. It is not common, but not rare, to dip nickel plated parts in a dilute solution of chromic acid. It does very little for the nickel since it is dilute. It does minorly help form an oxide layer, but it is close to irrelevant. The more common use is a "cheat" when a customer has specked out a plate that is too thin. The chromic solution forms a very thin chromate coating on the steel, thru the pores, which lasts just long enough to keep tiny rust spots from forming until it has been on his shelf for a couple of weeks. JIT users have it gone before that happens. It is a lousy cure, but the customer is always right, even when he is wrong.
James Watts
- Navarre, Florida
1999
---
1999

Thanks everyone especially Mr Todd for posing his problem which answered a lot of my possible questions !
Is there yet any other process unexamined to minimize corrosion in DC plated Nickel ? Is pulse plating the only other answer or can we look for any other post treatment /sealing ?
thanks in advance ,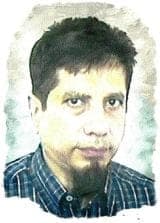 Khozem Vahaanwala
Saify Ind

Bengaluru, Karnataka, India

---
---
How much corrosion resistance from chromating nickel
2007
Q. Is there a commercially available chromate for bright nickel and is there any corrosion data to show how much corrosion resistance is improved.
Thomas Christian
plating engineer - Sanford, North Carolina
---
2007
A. To my knowledge you cannot do a chromate conversion coating on nickel. However, it would not surprise me to be advised that there is chromate in the tarnish-ban post treatments sometimes done on nickel. I think you should inquire of Technic or another supplier of nickel and electroless nickel post-treatments as to whether there is chrome in them and how long they can be expected to keep the nickel from tarnishing.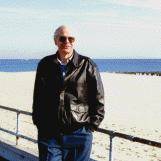 Ted Mooney
, P.E.
Striving to live Aloha
finishing.com - Pine Beach, New Jersey
2007




A. Could there be a confusion of terms and you are talking about real chrome, Thomas? G. Marrufo-Mexico

Guillermo Marrufo




Monterrey, NL, Mexico






---

2007




A. The tendency for bare nickel to corrode will be reduced by a mere dip in ANY hex chrome containing solution including the rinse water following the zinc or aluminum chromate. This will not be a "conversion coating", but it will deter tarnish.




Robert H Probert




Robert H Probert Technical Services





Garner, North Carolina