Live! From beautiful Pine Beach New Jersey: Welcome to the world's most popular metal finishing website
topic 37959
The effect of temperature in galvanizing flux bath
A discussion started in 2005 but continuing through 2018
2005
Q. What is the effect of temperature in flux bath ? and what's the effect of rising or decreasing it on galvanization process?
I am a head of chemistry department and the environmental planning lab
Nagy A. Elrazek Emara
GALVA Metal - AlObour - Egypt
---
2005
A. The usual temperature for a flux solution in North America is 160 °F (71 °C). This would be for triple or quad. zinc ammonium chloride flux solution. In Europe where double salt is usually used the temperature is lower perhaps 140 °F (60 °C). However in Europe the use of drying ovens or preheaters is quite common. Also in North America the baumé of the flux solution is normally between about 12 to 15 degrees baumé whereas, in Europe the baumé is commonly above 20. To answer your question the higher the flux solution temperature the greater the amount of flux on the product. Also the steel must be in the flux long enough (3-5 minutes) to heat the steel so that it dries from the inside out.

Regards,
Dr. Thomas H. Cook
Galvanizing Consultant - Hot Springs, South Dakota 57747
---
---
August 21, 2018
Q. What is the maximum temperature a pre-flux bath tank can be prior to galvanizing? I would like to get thick parts hotter prior to entering the zinc tank.
James York
quality manager - Omaha, Nebraska USA
---
August 23, 2018
A. Did you ask for double salt, triple salt or quadrasalt?
The practical limit is the boiling point for that solution, but that depends on concentration and chemistry.
The effects of running a flux tank higher than about 70 °C are high evaporative losses, and consequent steam production into the shop (unless evacuated).
If you only want to get thick parts hotter, then dwell time in the flux is important. If you just raise the temp all you do is shift the whole spectrum higher. Your not-so-thick parts get very hot.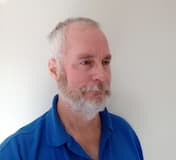 Geoff Crowley
galvanizing & powder coating shop
Glasgow, Scotland
---
August 26, 2018
A. Sir,

I presume you are trying to reduce zinc spatter at the kettle? ACN must be above 1.00 to dry properly. Densities above about 13 degrees baumé will form a double flux layer on the product (an outer dry and an inner wet mushy layer) and blow up at the kettle if the flux temperature is too high.

A flux of correct composition can be formulated to run at 180 °F and likely give the results you want.

Regards,
Dr. Thomas H. Cook
Galvanizing Consultant - Hot Springs, South Dakota, USA


If you have a question in mind which seems off topic, please Search the Site