Where the world gathers for
plating, anodizing, & finishing Q&As since 1989
-----
What causes blistering of nickel plated parts?
2002
Q. Need some information on blistering during Nickel plating. Can blistering occur when parts go through high temperature coating after Ni plating? Is there anyone can offer a picture (Microscope or SEM) of blistering?
Thanks in advance.
Sheron Wen
- St Paul, Minnesota, USA
---
2002




A. Yes, blistering can occur at high temperature after nickel plating. But it's not that the high temperature "causes" blistering so much as it "reveals" poor adhesion by accelerating the blistering. I'm probably misunderstanding you, but you don't see blistering through a microscope or SEM--it's a macro defect that you see without magnification or even a loupe. Most nickel plating blisters are the same size range and general appearance as blisters on people's skin; it's an apt word.




Ted Mooney

, P.E.




Striving to live Aloha




finishing.com - Pine Beach, New Jersey






---

2002




A. High temp is the most common route to promote blisters. As a matter of fact it is frequently used as a QC tool to assure adequate adhesion. Any entrapped liquid or gas adsorbed in pores, seams, etc. will increase its volume and form a blister. Also, some plating layers, when subject to high temp develop compressive internal stresses beyond adhesion forces and the result is a "lifting force".

Guillermo Marrufo




Monterrey, NL, Mexico





---
2002
A. Nickel blistering can be caused by numerous things. It can be caused by hydrogen entrapment and subsequent release, especially during any heat treatment. It can also be caused by stress in the deposit and poor cleaning/rinsing. If you have a blistering problem, perhaps more information about your process may be beneficial.

Trevor Crichton
R&D practical scientist
Chesham, Bucks, UK
---
---
Multiple threads were merged: please forgive repetition, chronology errors, or disrespect towards other postings [they weren't on the same page] :-)
---
---
2003
Q. I am a Plater. We do Nickel and Chrome Plating of Stacks and Elbows of Trucks. Recently we have been experiencing problem of Blisters on Stacks and Elbows when the parts are heated. It seems the blistering is between semi- bright and bright solutions. We have made new soak cleaners, new electro-cleaner and new activation Acid, and also changed semi-bright drag-out tank. Also all Electrical contacts in racks were checked and changed. For couple of weeks everything was ok. Now we are having the same problems. The body of elbows and stacks are fine it is just the ends that blister. Please advise if we are overlooking some other things.
Mumtaz Ali
Truck pipes Manufacturer - Surrey, BC, Canada
---
2005
? What is the substrate and what nickel bath are you using? It may be a good idea to give your whole process details.

Trevor Crichton
R&D practical scientist
Chesham, Bucks, UK
---
2005
Q. Additional info: We use semi bright nickel solution comprising of nickel sulphate, nickel chloride, & boric acid; and after plating for 45 minutes the loads are plated in bright nickel solution for 15 minutes, and finally chrome plated for 2 minutes.
Mumtaz Ali
[returning]
- Surrey, BC, Canada
---
2003
A. Sounds like an accumulating problem, so it is probably contamination from somewhere entering your tanks. Look for liquids or oils dropping in from the plant or the ceiling. Also check your rinses are working as well as they should.

Trevor Crichton
R&D practical scientist
Chesham, Bucks, UK
---
2005




? You forgot to answer what is your substrate or base material.

Guillermo Marrufo




Monterrey, NL, Mexico






---

2005




A. Mr Ali ,
It may be as simple as you are putting on too much nickel. The ends of the pipes will be HCD areas I bet, and if the semi-bright nickel solution is high (50 g/litre +) in chloride, you can experience stress cracking of the deposit if it gets too thick. Put some wire burners around the ends to rob some of the HCD current and I'm sure the problem will disappear.
Regards,




John Tenison - Woods




- Victoria Australia





---
2003
A. You should not use a drag out after semi bright nickel. You should enter the bright nickel directly after the semi nickel. No rinse between them. The rinse between them and the time it takes, can passivate the semi bright nickel layer. The PH of the semi bright nickel has to be lower than the PH of the bright nickel.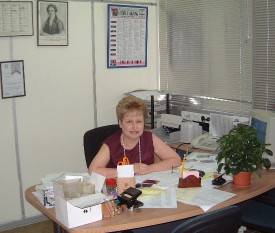 Sara Michaeli
Tel-Aviv-Yafo, Israel
---
2005
Q. The stacks and elbows are made out of 16 and 18 gauge mild steel. The blistering and peeling is between semi-bright and bright. If we crush a stack the end might peel -- just the bright layer. We do not use a dragout between semi bright and bright. I was wondering whether the bright solution would contain too much of 801 and 802 semi bright brighteners which may cause the blistering and peeling?
Mumtaz Ali
[returning]
- Surrey, BC , Canada
---
2003
A. As far I know, most of blistering problems come from pretreatment. Maybe there is problem with etching/cleaner before plating so plate materials were not clean enough before running in plating bath. Some etching/cleaner chemicals have limited life time, so it must frequently changed, especially if there are lot product.
Nur Alidah
- Bintan, Indonesia
---
2005




A. We have the same problem from time to time. We plate a lot of handlebars in the duplex process and if we have an adhesion issue, it's normally electrical. Check your racks, rectifiers, contacts, but more than likely you will need to put wires on the end of your tubes to "rob" current away, we use reusable stainless steel plugs that resemble big tweezers that we insert into the ends of the bars. If we start seeing adhesion issues, it's because someone forgot to plug the bar.
Another thing it could be is your parts might be passivating between your semi and bright tanks if you have a long transfer time between them. Normally I have seen that bright solutions can take quite a lot of drag-in from semi without seeing any real issues. Although bright back into semi is an obvious problem because you end up contaminating the semi.

J. Giddings




Plating Shop - Pennsylvania






---

2005




A. Delamination between nickel layers is very common especially when the base nickel contains organic additives. The surface is prone to passivation, resulting in subsequent adhesion failure. Since the failure occurs between the two nickel layers, it is not your pretreatment of the base metal, which is a good start. I am not acquainted with the additives, so I suggest you ask the suppliers what they would recommend, after all, they would not want their chemistry to have the reputation of causing adhesion failures! As an interim short term fix, you may be able to overcome the problem by a short burst of anodic power onto the workpieces whilst in the bright nickel. This will remove the outermost layers from the semi bright nickel and give you an active surface. However, you may run the risk of altering the chemistry of your bright nickel and losing its properties.




Trevor Crichton




R&D practical scientist




Chesham, Bucks, UK





---
2005
A. Mr Mumtaz Ali.

The reasons for Bright nickel peel off from Semi bright Nickel on a continuous line are shown below...

- Very Hot parts exiting SB Nickel drying on transfer leading to passivation of the SB nickel and consequent passivation. This causes peel off between layers.
- Parts becoming Anodic on exit and Anodic on entry, which leads to passivated Nickel and subsequent de-lamination due to poor adhesion caused by the un active SB Nickel.
- Sometimes Excess Brightener, or excessive Organic breakdown products will cause passive deposits.

The solution for the first situation to lower temp in SB Nickel or reduce transfer time. Or a bit of both and ensure parts enter the Bright bath wet.

A drafty plating plant is prone to this problem in Windy weather causing dry parts on Transfer and consequent de-lamination.

The solution for the second situation is to ensure live current exit and Live current entry. Parts must be cathodic on exit and cathodic on entry with a low PD of 1 to 2 volts from an auxilliary source. This will shut off before the Flight bar sits on the V blocks or flat blocks ..or the Bus bar. Live current entry is the best solution to anodic passivation of SB Ni plated parts on an automatic line.

The solution to the third problem is to reduce brightener levels and adds to recommended levels. To remove organics, run carbon very regularly and maintain adds per data sheet levels.

Bath pH in SB is important. Maintain pH within recommended levels and ensure solutions are well protected from organic overloads.

Lastly, don't hesitate to treat the solution with Peroxide if the organics get too rowdy.

I hope the suggestions help.
Regards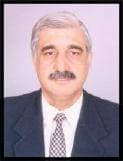 Asif Nurie
[deceased]
- New Delhi, India
With deep regret we sadly advise that Asif passed away on Jan 24, 2016
---
---
Blisters in Nickel Sulphate NEW BATH
July 30, 2016
Q. After lots of blisters in high density (organic troubles) troubles I made a new chloride-sulphate nickel bath, but my surprise is amazing, there are even more blisters!

I did not use wetter, and I have never ever needed to use it, and everything was fine for me, but after the organic contamination trouble, I tried everything and I just can't solve it, so I made a new one, as my customers were very angry at me after 5 days with no products to sell, TIME is MONEY.

Now I just feel I don't have control over my bath, I don't have a Hull Cell equipment to make the tests, I make buckles (used in shoes) from zamak, so the pieces are never the same, as it depends on fashion, and I think my supplier doesn't know everything about the process... so I want to ask you for help !

I gave a strong strike cyanide copper, which I have used for a long time without having troubles or blisters, it gives the correct surface to face the nickel, in the past I stopped used alkaline copper after strike, as it gave me blisters, instead I give more time in strike.

Today 5 attempts, 10-11 kg of pieces, in this new bath -- and all of them were bad, all of them had blisters. Some blisters are circle shape, some of them are a rectangle, first I started with low amperes, then I leveled it up, then I leveled it even down of the first time, and all of them were bad, no control, maybe it is not about the amperes, so I would like to know if any of you could help me!

Thanks !
Marco Palencia
- Guadalajara, Jalisco, MEXICO
---
July 2016
A. Hi Marco. You must first determine in what layer the blistering is occurring. When a blister is popped, do you see zinc or copper or nickel on the part and on the underside of the blister?
Are you barrel plating or rack plating?
How do you know that your nickel plating rectifier has not gone bad?
If you have no confidence in your nickel plating bath supplier, you must find another one.
Regards,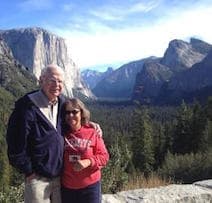 Ted Mooney
, P.E. RET
Striving to live Aloha
finishing.com - Pine Beach, New Jersey
---
---
October 9, 2017
Q. We bought a nickel plated shower enclosure. After two months, there are blisters on various locations of the bottom rail. We do not use any aggressive chemicals for cleaning, just microfiber cloths. The blisters are at the joints and under the seal between the nickel rail and the shower screen/glass (rubber seal came as is from factory). It takes approx. 2 weeks for a blister to fully develop and break. The blisters are full of white powder. The back of a nickel chip looks like zinc (dark grey). We got 5 blisters over the last 6 weeks. Do you know what causes this to happen?
Klaudia Pawelski
- Bath, UK
---
October 2017
A. Hi Klaudia. Your question is very welcome, but it's a consumer question posted against a fairly technical discussion by hands-on electroplaters, so we hope we haven't lost you :-)
You have 5 blisters in the last six weeks, and the unit is only two months old if I understood correctly. Blistering is virtually always a manufacturing defect, and there is nothing you can do to slow it -- so I think you should try to get your money back. Good luck.
Regards,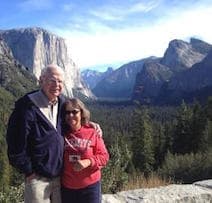 Ted Mooney
, P.E. RET
Striving to live Aloha
finishing.com - Pine Beach, New Jersey
---
---
August 25, 2020
Q. We have been having blister problem with our plating tanks. At first it was discovered to be contamination in the rinse tank just after the copper drag out, which eventually made the copper activator not activate the copper, thereby causing adhesion issue in nickel bath. Peroxide was added to the activator bath, carbon treatment was done, the R.O system was fixed but the problem persists.
| | |
| --- | --- |
| | Secondly, how do we plate PCABS to have a better yield? |
mr monshoe
- apple valley, Minnesota
---
November 2020
A. Hi Mr. Monshoe. The fact that you discovered contamination in your copper plating rinse tank and a defective R.O. system and fixed those problems is good! But discovering problems there is not proof that those problems were the cause of the blisters :-)
You apparently, unless I am misunderstanding, now have a copper activation tank which you are confident of, but still have the nickel adhesion issue. Have you carefully examined the underside of a good number of blisters and found them to be nickel with no copper at all, and have you carefully examined the 'raw skin' under a good number of blisters and found them to be copper, with no nickel? One good thing about blisters is they often tell you which step is problematical.
| | |
| --- | --- |
| | Re. your second question, apologies but please search the site for "plating on plastic" or "PCABS", and if you don't see the answers you seek, post your questions on a related thread. Sorry, but if our threads wander too much, the site won't help readers because it'll become a rat's nest of 60,000 threads, each about everything, where no one can find anything :-) |
Luck & Regards,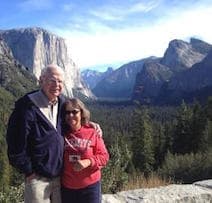 Ted Mooney
, P.E. RET
Striving to live Aloha
finishing.com - Pine Beach, New Jersey
---
November 19, 2020
A. Hi, blistering of nickel on any substrate is often due to poor surface conditioning and/or contamination. I suggest that you check that all your pretreatment solutions are in specification and are working properly. Secondly check for contamination in your rinse tanks -- even if your pretreatment tanks are OK, if your final rinse tank before nickel plating is contaminated with something such as oil or grease, all your pretreatment has been a waste of time because you are taking contaminated parts into your nickel tank. Make sure all your rinse tanks are working properly and that the rinse water is free of contamination (oil; grease etc). Also check that your workpiece is wetting properly - do a surface wetting test on it.
Check your nickel tank is working properly - do a Hull cell test on it. Also check that the solution is in specification -- remember that nickel electroplating is only 97% efficient, with the remaining 3% being hydrogen discharge, which could help cause the blistering; this can be further manifested if the pH is too low.
Remember - in society, cleanliness is next to Godliness, but in electroplating - Cleanliness is Godliness!

Trevor Crichton
R&D practical scientist
Chesham, Bucks, UK