World's #1 on-line resource since 1989
-----
Rhodium plating solution refining
A discussion started in 2000 but continuing through 2020
2000
Q. We have a jewelry polishing and plating business, and have a problem for the past few months with Rh plating. My Rh is getting very dark. I have done the charcoal filtering, added more distilled water, added more Rh when needed, keep it as clean as possible & yet I can't seem to get that "white, white" look I require. I have platinum anodes and I use the 1 gram bottles of concentrated Rh (diluted with distilled water). Last year I kept on replacing the Rh whenever this would happen with a new 1 gram bottle. I now have almost of gallon of the "used" Rh and would like to know how to replenish or refine that gallon so it can be used again?
Victor Points
- Boca Raton, Florida
---
2000
A. You are getting a build up of metallic impurities in your rhodium bath which is unavoidable over time. There is a method to precipitate most of these out with potassium ferrocyanide [affil. link to info/product on Amazon] but it requires some analytical work and is not practical on a bath as small as yours. If you are using a quart of solution it likely contains 2 grams of rhodium when it is new so instead of adding concentrate your best bet is to just use up the rhodium before the metallic impurities have a chance to build up and then start with a fresh quart of solution.
Neil Bell
Red Sky Plating

Albuquerque, New Mexico
---
---
Refining used Rhodium with Charcoal
2001
Q. I am in the jewelry manufacturing business and my problem is regarding old rhodium used in electroplating gold jewelry. I have heard of a process using charcoal filter to refine used rhodium. Can anybody tell me how this is done? Thanks.
Leonard Lazaro
- Manila, Philippines
---
---
2005
Q. Dear Sir,
I have collected a container of used rhodium plating solution about 21 liters and l want to use it again, what will I do?

Thanks,
Angelito R. Dazo
plating Shop - Phillippines
---
2005
A. Hi, Angelito. I assume you believe that there is still some rhodium left in this plating solution that you want to use again -- but that it is now either too weak or too contaminated for successful use as a plating bath?
It is not trivial to purify and then rebuild a precious metal plating solution, and we don't know yet what you believe is wrong with the solution, nor what knowledge and equipment & instrumentation is available. Personally, I think you should contact a rhodium plating solution supplier who can assay the rhodium content and value, and see if you can simply trade in the 21 liters of weak and contaminated plating solution for a smaller quantity of fresh and properly purified solution. But good luck.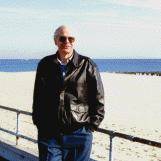 Ted Mooney
, P.E.
Striving to live Aloha
finishing.com - Pine Beach, New Jersey
---
2005
A. Your letter title is rhodium refining.

I guess, you just want to recover the rhodium metal from the spent solution?

To give you an idea, this is how I used to do it.

1. From the color of the solution I make a judgement whether it's rich in rhodium or not.

2. I use zinc powder in small increments to precipitate the metal, constantly agitating the solution. Without instrumentation you have to make a judgement when enough zinc powder is added through color changes.

3. Decant the spent solution, filter the precipitate, wash until neutral to pH paper.

4. Transfer precipitate to another container, dissolve excess zinc with 10% sulfuric acid. You may do this several times with hot solution.

If you want to make rhodium sulfate from it, this is the fun part: then you have to use molten salts.

Good luck,
Hamilton Solidum
- Mays Landing, New Jersey, USA
---
---
May 20, 2008
Q. AND THEN AFTER PUTTING THE PRECIPITATE IN SULPHURIC ACID, IS THE PRECIPITATE WE GET RHODIUM IN PURE FORM? HOW TO PURIFY THE PRECIPITATE?
PARESH DOSHI
- MUMBAI, MAHARASHTRA, INDIA


---
April 4, 2011
Q. hi sir,
I'm prateek luthra from India (delhi). I have a query that I have a batch of 10 grams of rhodium which is in the black powder form, which is precipitated by the zinc powder as you further told above. Now the problem occurs when I mix the rhodium with potassium bi-sulphate & sodium chloride. It's only half rhodium and it also contains other particles like iron, lead and zinc. Now what would be the next part of making rhodium pure? Can anyone help me?
Regards,
PRATEEK LUTHRA
STUDENT - INDIA (DELHI)
---
---
June 5, 2008
Q. How to refine and re-use rhodium bath? Please suggest; I will wait for your reply.
Samrath Sojitra
jewellery - Mumbai, Maharastra, India
---
---
June 16, 2008

Q. Dear Sir/Madam,
I am Mr. Mitesh From India (Mumbai), I just want to know what's the exact procedure for recovery of rhodium from spent solution with good purity.
Thanking You,
Yours Faithfully

MITESH SHAH




HOBBYIST - INDIA





---

June 17, 2008

Hi, Mitesh. You've asked the same question that Hamilton Solidum already answered for us with significant detail. Could you please try to recast your question by asking for clarification on any step in his procedure that is confusing you? Thanks!

Regards,

Ted Mooney

, P.E.

Striving to live Aloha




finishing.com - Pine Beach, New Jersey
---
---
November 9, 2008
Q. Dear Sir:
I would like to know what metal was this blood red color precipitate that I was able to process this afternoon? Because when I smelted it goes directly inside the Crucible penetrating almost half, unlike the black precipitate that just stays above with the borax. And what is also this Black precipitate that turned into Silver Gray Metal but not shiny in appearance?
Sir, can you please give me a step by step procedure in the recovery of PGM thru Iodine or any other cheaper chemicals until its refining?
Thank you very much for your time!

Respectfully Yours,
Franklin H. Pag-Ong
silver gray ore mines - Tagbilaran city, Philippines
---
---
February 22, 2013
Q. Dear sir,

Please tell me how can I increase the reaction rate for sulfonation of rhodium? Meaning, what type of catalyst should I use to decrease the condensation time? Awaiting for your hopeful reply.

Regards,
Hardik Rank
- Surat, Gujarat, India
---
---
December 7, 2014
Q. Hello,
I want to refine the precious metals from super alloys.
I have complete know-how about refining the precious metals, but the problem is that in this job there is so much Nickel in the base metal.
Ibrahim ibrahim
- Dubai , UAE
---
Dear Readers: Consultants are NOT standing by to offer free expert assistance :-)
This is a mutual help public forum where those who want help must give it as well!. Many readers are saying they have a lot of know-how and just have a remaining small question or two ... and then they ask a question but offer no help with the many open questions. It can't possibly work that way folks :-(
Regards,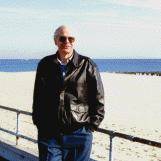 Ted Mooney
, P.E.
Striving to live Aloha
finishing.com - Pine Beach, New Jersey
---
---
How to Refine Rhodium and Separate from Gold
November 20, 2016
Q. Hi, greetings to you all.
My problem is that I have some gold which has some rhodium. How can I isolate the rhodium from the gold.
ali sadeghi
- ISFAHAN, IRAN
---
---
May 24, 2019
Q. I took a liter of spent Rhodium solution for refining. I added caustic to make pH neutral and then I kept for settling. After settling I removed clean solution And filtered PPT through bag. After ppt I received red-ish Powder. If I have to make pure rhodium solution what will be my final part to do. To dissolve with which chemicals? Please suggest me.
wasim kazi
HKE pvt ltd - Mumbai Maharshtra India
---
---
Washing PGM salts before refining
January 10, 2020
Q. I have small amount (oz?) of experimental black mixed PGM salts, which are more in a cake form rather than powder. What is the best way to further wash these, and should this then be sent to a refinery or should I first find someone who knows how to separate these from each other? Both gold and silver were first dropped from solution prior to PGM's but there may still be very minor residues remaining, along with unknown amounts of PGM's hopefully PD, PT, Rh, etc.

These are from around 6-8 small lab chemical leach tests pertaining to test ores I own, from several regions and have been just sitting around for many months but I would like to try to find out if they have commercial value, and if so, I can then produce more of them according to lots of work and a combination of proprietary procedures. I was thinking of washing them again in muriatic acid followed by distilled water, and then again drying them. Should I rather use dilute sulfuric acid instead?

Any help from people here who might have more experience in washing such salts is greatly appreciated, and if this all then ends up successful, I have no problems relaying most of the specifics on this site, but for now I want to make absolute certain this all actually worked and there is a salable product. Due to the variety of remaining metals, stannous chloride tests all come out very dark. My goal is to end up with either a turn-key "green" process start to finish, or at least a "green" process that will get me closer to the refinery with salable, profitable end product that they can then refine.
ALLAIN CAT REINER
Jack of all Trades sort - PIEDMONT, South Dakota, USA
---
January 2020
Sorry, readers, but endless lists of unanswered questions simply waste everyone's time. As this thread started to degenerate, we implored the posters to try to answer someone else's questions as they posted their own ... but it didn't work :-(

We're happy to post any answers offered but, until then, all further questions on this subject must be discarded. Apologies!
Regards,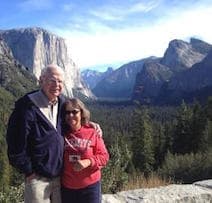 Ted Mooney
, P.E. RET
Aloha -- an idea worth spreading
finishing.com - Pine Beach, New Jersey
---
February 4, 2020
A. Hi Ted
The reason why there is no answer to the question ... How can I? is because the honest answer is that the questioner probably cannot do it.
The big lesson is never to start a chemical process without full knowledge of the reactions which the questioners evidently do not have.
Most of them have made an expensive mistake and will hopefully learn from the experience.
The only practical advice is to send their mixed materials to a professional refining lab. But be warned, their charges may well exceed the value of any metals recovered.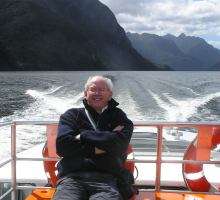 Geoff Smith
Hampshire, England
---
February 2020

Thanks Geoff, I understand! Yes, unreasonable expectations often lie behind such strings of questions. Once in a while a thread degenerates into a very long list of unanswered questions, and it seems silly to continue the pattern of posting unanswered questions.
Regards,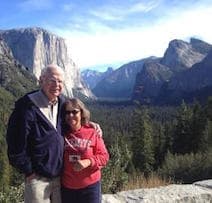 Ted Mooney
, P.E. RET
Aloha -- an idea worth spreading
finishing.com - Pine Beach, New Jersey
adv.: Discover the choice made by manufacturers
nationwide for high quality jewelry plating & finishing