topic 37498
Best finish for aluminum exposed to salt air
(2005)
I am looking for the best finish specs to apply to aluminum light fixtures exposed to salt air along the coast lines of North America.
Scott Zimmer
lighting manufacturer - Woodstock, ON, Canada
---
(2005)
I think your best finish is hard anodize, great for the salt, wearability, and also dyeable.
Steve Tanner
- Garland, Texas
---
(2005)
Even though I'm an anodizer, I'd have to respectfully disagree. I'd go with powder coating.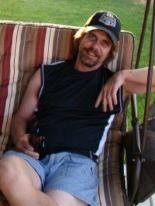 Marc Green
anodizer - Boise, Idaho
---
(2005)
I once read a serious article where they compared the resistance of aluminum equipment parts exposed to marine environments and protected with powder coating (PC) and electroless nickel (EN). According to the report, the EN easily outperformed the PC. The report was prepared by one of the big american EN suppliers. You may want to look into this process.
Guillermo Marrufo
Monterrey, NL, Mexico
---
(2006)
I am building within 75 yards of the ocean and will be getting salt spray on my house. I am using stainless steal flashing on parts of the house, but would like the eave flashing to blend in with the white Azek trim that it will be over lapping. Since paint probably will adhere to the sainless, I was considering white anodized aluminum trim. I would appreciate any suggestions.

Thanks,
Don Eggleston
- Ocean Shores, Washington


This public forum has 60,000 threads. If you have a question in mind which seems off topic to this thread, you might prefer to Search the Site