Where the world gathers for
plating, anodizing, & finishing Q&As since 1989
-----
How exactly copper sulphate [affil links to item on Ebay & on Amazon] kills or destroys algae?
Q. Hey, I know that copper sulphate [affil links to item on Ebay & on Amazon] [affil links to item on Ebay & on Amazon] is an Algaecide, but I want to know how exactly does it kill the algae. Does it somehow affect the cells of the algae? ... or does it kill it from the outside? This is for a science project I'm doing for school, I'm a tenth grader. Thank you.
Saajidha
[last name deleted for privacy by Editor]
school - Chicago, Illinois, USA
2005
A. If you want the mechanism by which this occurs you should probably ask a biochemist and not a group of metal finishers :-)

If you want a total guess I would say it's the copper complexing with important proteins which inhibits their function by either changing their shape or competing for an essential binding site.
Peter Van de Luecht
- Melbourne, Vic, Australia
A. Look at thread 7403 for starters. Then type "site:www.finishing.com "copper sulphate" (or use the finishing.com search engine engine; I'm just a huge fan of Google) into Google and keep reading as much as you need.
Good luck.
Jim Gorsich
Accurate Anodizing Inc.

Compton, California, USA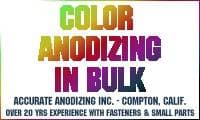 Ed. note: Our search engine offers a few features that are sometimes useful. For example, we maintain separate indexes for searching the listings of suppliers vs. shops vs. consultants vs. technical pages -- whereas Google lumps all results together.
But we, too, are huge fans of Google, Jim. It is absolutely amazing that it can search the entire internet faster than our computers can search just our own site. So we've changed our search engine page to now search our site with Google. Thanks for the nudge in that direction.
A. You are absolutely correct. sulphate acts impart as a nutrient for algae respiration and growth. Once the CUSO4 has penetrated the protective membranes (Outer membrane and cytoplasm the copper disrupts the proteins necessary for metabolism within the cell. Thus killing the nucleus from inside. Basically a trojan horse.
Corey Harper
- Kentucky
May 31, 2023
---