World's #1 finishing resource since 1989
No login needed: Chime right in
topic 37205
How to tell plated vs. sterling silver serving tray?
A discussion started in 2005 but continuing through 2019
2005
Q. I bought a silver tray at a yard sale. It was badly tarnished so I cleaned it. It reads Early American, then the IS symbol, then International Silver Company, a number 4133, and 18 IN. How can I find out if it is real silver or silver plated? It has no EPNS or EP on the tray to indicate that it is plated, but it also does not say that it is sterling.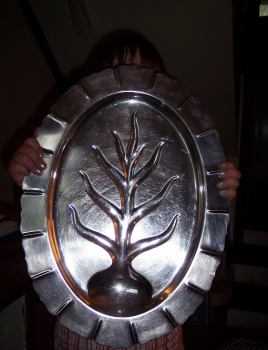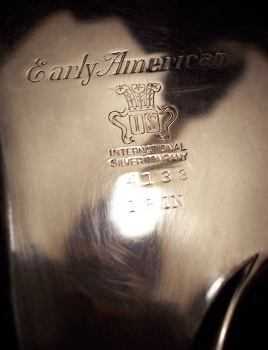 Amanda Hart
consumer - Woolwich, Maine
---
2005
A. You can try with magnifying glass-if your tray is plated hue of pure silver and nickel silver is visibly different.
Plating must be worn-out on some places! If you want to be sure you can test it with nitric acid-put just one drop on back of your tray-green colour= copper,brass or nickel silver.Cream colour=silver or silver alloy. Rinse it well!Good luck!
According to Odegaard, Caroll, Zimt: "Material Characterization Tests for Objects of Art and Archeology" [linked by editor to info about book at AbeBooks], London 2000.
Goran Budija
- Zagreb, Croatia
---
---
2006
Q. My father has an silver serving tray with those exact markings (Early American, International Silver Company, 4133 18 in). Have you found out any other information about it? -- such as value or it's origin. thanks,
Oh, by the way. I was looking at the one my father has and it is well used. It is definitely plated. My father found his in the middle of two walls during demolition of a house in Corpus Christi, Texas.
James E Cain
- Boise, Idaho
----
Ed. note: Gentle readers, the focus of this site is metal finishing. Although it's no prob if we veer off topic a little, asking for General ways to figure out what we have. But millions of people have odd pieces in their attic, so as we wander into hallmarks & valuation, we receive countless requests (this is one of dozens of such threads) :-(

We have no choice but to discard inquiries asking how much something is worth. Sorry! There is nothing wrong with questions of that sort, but this is the wrong site -- we don't have a thousandth of the processing power to be a free eBay, and it both swamps us and derails our focus ... and sorry to give the bad news, but if they are not stamped "Sterling" then odds are 1000:1 they are worthless. Apologies!
---
---
May 23, 2008
Q. I too purchased a silver tray at a yard sale. It is stamped on the back: Line 1-Crescent
Line 2-some type of animal head,
another head of some bird
Line 3-1672EH

Do these markings tell if it is real or not?
Beverly Mason
- Keokuk, Iowa
---
May 2008
A. Hi, Beverly. I think you may need to buy or borrow from the library some books on "Hallmarking" because there are hundreds of thousands of them. The markings will never prove that something is valuable because they can be forged, but they can tell you that it's not. It's like if you have a $1 bill you can be very confident it's real because nobody counterfeits singles; but if you're handed a $100 bill then you need to be careful that it's real. Good luck!
Regards,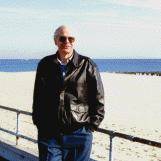 Ted Mooney, P.E.
Striving to live Aloha
finishing.com - Pine Beach, New Jersey
---
---
July 30, 2008
Q. I just purchased a pair of silver candlesticks from an online auction. I was told that the candlesticks are made by Forbes Silver Co of Meridian, Connecticut. The pattern on the candlesticks is Burgundy or Burgundy Grape. They are marked on the bottom with the numbers 1732 & 1733. The seller said that the candlesticks were made in 1841 and that they are in good shape. However, I am concerned that these are silver plate rather than sterling silver since there is no marking that specifically says "Sterling" or 92.5. How do I tell whether these are actually sterling silver? Is there a standard indicating that sterling silver must be marked as sterling or marked with the silver content?
Alicia Torry
buyer - Houston, Texas
---
---
August 1, 2008
Q. I have a serving tray that has "Godinger" on it and it is very heavy. It has clusters of grapes on it. Is it the real thing and how do I tell the difference. Thanks
Leigh Hall
- Virginia.
---
August 5, 2008
A. Hi. It's true that a tiny sterling jewelry article might not be marked for two reasons:
1. Because it could detract from the appearance.
2. Because if a piece is marked "sterling" we need to be able to trace who asserted that claim, which in turn means you can't put that on it unless you have your own registered mark and put that on it too ... so some very small custom jewelry outfits might not want to bear the cost and paperwork of registration (thanks to Yahoo answers at answers.yahoo.com/question/index?qid=20071126222513AAAky9v)
But if a tray is sterling it will be marked as such. What manufacturer would try to sell a tray at the price he needs to charge for sterling silver, and have the public think maybe it's only silverplate?
If you are not convinced by the logic of it and want to test it, test kits are inexpensive and readily available. Good luck, and pray for a miracle :-)
Regards,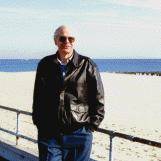 Ted Mooney, P.E.
Striving to live Aloha
finishing.com - Pine Beach, New Jersey
---
---
October 19, 2008
Q. I have 53 pieces of silverware which my father had. It is stamped International silver co. and USN on one side and an anchor on the other. It was used on the USS WASP and given to my father. Is it sterling silver? I can find no markings to determine if it is. Thanks!
Bill Ford
retired - Nashville, Tennessee
---
---
January 15, 2009
Q. I am looking to find info on a mark on a silver pitcher. The top is removable with holes in it. The first mark on the left is a double lined cross, on the right next to that is a crown with the letters LBSCO on top of the crown, below the crown is " N. 6." under the N & 6 is the numbers 1806, next to the crown is a coat of armor or coat of arms mark with a 7 in it. Do you know the maker of these marks? Thank you for your help.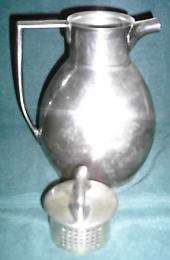 Kim Padgett
own a resale shop - Dahlonega, Georgia
---
June 4, 2009
Kim in Georgia:
I too am looking for the same markings on a set of candlesticks purchased. Stamped on the bottom with the same cross, crown,and coat of armor...LBSCO stamp with numbers. Did you find out if it is silver or plate. They are beautiful. Where are they from? What about your pitcher?
Lynn Ladner
- Louisville, Kentucky
---
---
March 12, 2009
Q. Uncovered these twelve "Brismaid" forks with a stamp next to it with "Bell Quality". No sterling or otherwise mark. I can't find out much and hope someone can tell me if I can retire or keep digging.
Jim Fisher
salesman - Albuquerque, New Mexico
---
April 1, 2009
Q. Silver napkin ring engraved 1886, has a 105 inside with a S. Can anyone tell me what the 105 means? and where it might be from, Thanks!
Carrie MacAvoy
hobbyist - Tburg, New York
---
---
September 26, 2009
Q. I have this serving tray that has the markings of Old London with the numbers 1832 By The Frank Herschede Co. Cincinnati, Ohio and has the letters EPNS and has 3 symbols indicating a head, a crown and a weird shaped S.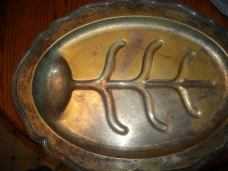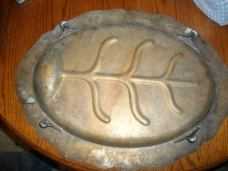 I would like to find out more information on this piece.
Alana Ward
Hobbyist - Maysville, Kentucky
---
October 6, 2009
A. Hi, Alana. As noted in the original question, EP means electroplated, that is, silver plated. EPNS would mean electroplated nickel silver (there is no silver in nickel silver though). This tray is probably worn down to the nickel silver in some areas, and the copper plating (below the silver plating) in most areas.
This is a metal finishing website rather than a hallmarking site, and in 15 years and across thousands of postings, not a single piece has ever been identified here by verbal descriptions of the markings -- it's a futile approach. Try to find the history of the piece (that is always the first question on Antiques Road Show), and get several books about silver hallmarks from your library, and maybe you'll be able to make some progress. Good luck.
Regards,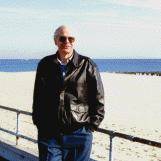 Ted Mooney, P.E.
Striving to live Aloha
finishing.com - Pine Beach, New Jersey
---
---
November 14, 2010
Q. I cannot find these marks anywhere. I have an old tea kettle from my mother and would like some help identifying.

susan edghill
- fort worth Texas USA
---
February 2014
A. Hi Susan. Another forum [www.925-1000.com/forum/viewtopic.php?t=4979] says it's Barbour Silver Company, Hartford, Connecticut -- which merged into International Silver. These silvermarks were supposedly used into the 1920s.
It's probably silver plated "nickel silver" (there is no silver in nickel silver). Sorry, but such items are invariably of no sale value.
Regards,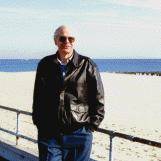 Ted Mooney, P.E.
Striving to live Aloha
finishing.com - Pine Beach, New Jersey
---
November 30, 2010
Q. Can anyone identify this mark?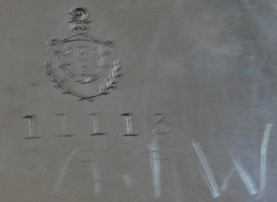 Mary Justin
buyer - Simi Valley, California, U.S.A.
---
---
April 24, 2011
Q. I was watching Storage Wars one evening, and one of the couples took in an antique (silver?) makeup mirror to see if it was worth anything. The man in the store said that silver smells sweet, whereas silver plating has a sulfur smell to it. Could you tell me if this is true or not.
Ruby Anderson
Skilled Labour - Edmonton, Alberta, Canada
---
May 16, 2011
Hi Ruby Anderson:

I just finished cleaning a silverware set given to us by my father-in-law. I think you answered my question--silver or silver-plate? While soaking in salt water on aluminum foil, I kept thinking I smelled sulphur. Must be true … definitely did not smell sweet
Jane Dub
- Simcoe, Ontario, Canada
---
A. Hi. I don't think I believe that. The tarnish on silver, whether sterling or silverplate, is a sulphide. When you remove it you'll smell sulphide.
Regards,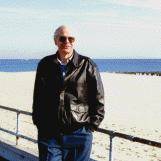 Ted Mooney, P.E.
Striving to live Aloha
finishing.com - Pine Beach, New Jersey
---
---
September 12, 2011
Q. I bought a silver serving tray at a garage sale...I cleaned it up and discovered it has ASCO stamped on the bottom. I know that means American Silver Co. which was later changed to International Silver and that it would have to be made between 1901 and 1935 to have the ASCO name. It is silver plate over copper. ...very large, 15 1/2 inches with a braided edge and handles. It has an engraved flower pattern with a place in the middle for monogramming.....I am looking for somewhere to research it. I am at a loss to find much information on ASCO
Debbie McFarlin
owner - Chandler, Oklahoma
---
---
September 13, 2011
Q. Hi my name is Bob and my wife has an old teapot and tray that she thinks is Sterling Silver. I don't think it is. Here are the marking on the bottom of the pot. Sheets Rockford S.Co 1875 and 302 on it. What does that mean? I think if it was Sterling Silver it would say Sterling on the bottom right. Thanks.
Bob
Bob Nodolf
Homeowner - Janesville, Wisconsin USA
---
September 15, 2011
A. Hi.
We've had a zero success rate on such questions, Bob. The reasons are probably mentioned in Hallmark books, but it's hopeless to guess the composition of an item from numbers they could mean anything. 1875 is probably when this "Sheets Rockford S. Co." was founded, not when the tray was made. 302 might mean it is made out of type 302 stainless steel, but I don't think so. It's probably either style 302 or #302 of a limited set. Sorry. I think you have to either test it or invest substantial effort into the study of Hallmarking.
I see a "Sheets Rockford S.Co 1875" tray marked "25" on e-bay for $6, so I doubt that it's valuable. The seller thinks it's silver plate but doesn't guarantee it. Good luck.
Regards,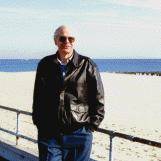 Ted Mooney, P.E.
Striving to live Aloha
finishing.com - Pine Beach, New Jersey
---
---
October 6, 2011
Q. Hello...I have a set of Alvin Silverware, George Washington pattern. I am trying to determine if it is sterling or silver plate. The word sterling is stamped on the back. I looked at replacements.com. The set has the old knife and the work pattern and silver is stamped on the back of the pieces.

I would appreciate any information.

Donna
Donna Ekstrom
hobbyist - Middletown, Pennsylvania USA
---
October 6, 2011
A. Hi, Donna.
What alternate theory are you entertaining to explain why they would have stamped "Sterling" on the back if they are not sterling :-)
It sounds like replacements.com has the same pattern, but in silver plate rather than in sterling.
Regards,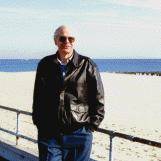 Ted Mooney, P.E.
Striving to live Aloha
finishing.com - Pine Beach, New Jersey
---
---
November 2, 2011
Q. I have a silver tray 14 x 3/4" tall my mother in law left to me. I was cleaning it today and on the bottom I uncovered a mark. which says Forbes Siver Company. In the center is an eagle and the #95 under it also I think it says quadruple.

Is this tray worth anything for the silver content?
Alice Resue
hobbyist - Wolcott, New York USA
---
November 8, 2011
A. Hi, Alice.
The photos you sent were unfortunately out of focus and the markings are a blur. They probably wouldn't have helped anyway as there are hundreds of thousands of hallmarks and no hallmarking experts standing by :-(
But since there is no "Sterling" mark on it and because "quadruple" probably means quadruple plated, my guess is there are no substantial or easily recoverable silver values. Sorry.
Regards,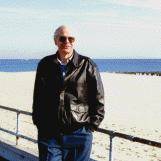 Ted Mooney, P.E.
Striving to live Aloha
finishing.com - Pine Beach, New Jersey
---
(You're on the 1st page of this topic) Next page >
---