Live! From beautiful Pine Beach New Jersey: Welcome to the world's most popular metal finishing website
topic 3787
How much Iron is allowable in HCl activator
1999
We use a 40% HCl solution for cleaning and activating metal parts. Over time the concentration of iron increases to a point where we decide to dump the bath and to make up a fresh solution. We have not really set an iron ppm upper control limit. I would appreciate any input on setting this upper limit. currently we test for Fe2+ (not Fe3+) so we are not really finding total dissolved iron. At what concentration of iron is the bath too saturated? Does dragout and subsequent Ni Strike contamination increase with higher iron (say 10,000 ppm Fe2+)?
Doug T. Nash
- El Cajon, California
---
1999
Doug:
I have been tracking our Fe ppm for 6 years now. What I've noticed is that around 5,000 ppm of Fe our HCl still works, but creates other problems, such as complexing the OH in our caustic predip and dragging Fe into our alkaline zinc. Also parts, if you have a long dwell time between the rinses they start to flash rust faster. Usually the concentration by then is 30%/vol.
I've also found that if you can afford to decant approximately 3.5% of your HCl twice a week and add back fresh HCl you will not save much on chemicals, but you can increase the life of the HCl as much as 3 times and double it with no problem.
KH
Ken Hutchinson
- Minneapolis, Minnesota
---
1999
Dear Mr Nash
The maximum concentration of Iron in the bath is 100 gram per liter, the solution cannot tolerate higher concentration than that, this is from my experience.
For increasing the life of bath I suggest you will add Inhibitors which will significantly will increase you bath life and won't need to dump the bath from time to time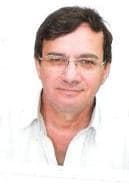 Yehuda Blau
YB Plating Engineering and Quality - Haifa Israel
---
2000
RE: IRON CONTENT IN YOUR HCl PICKLE
THE IRON CONTENT IN YOUR HCl WILL GRADUALLY DIMINISH THE EFFECTIVENESS. ADDITIONS OF HYDROGEN PEROXIDE WILL REDUCE THE IRON CONTENT AND HAVE LITTLE AFFECT ON YOUR ACTIVE(FREE) AVAILABLE ACID. BY USING HYDROGEN PEROXIDE, IT WILL PROVIDE ECONOMICS AND LESS EFFLUENT PROBLEMS. THE ONE DRAWBACK IS THE USE OF 35% PEROXIDE MUST BE HANDLED WITH EXTREME CARE.
RICH PODOLSKI
- LINCOLNSHIRE, Illinois
---
2000
hi
I have two important points to add..
the best way to get rid of iron contamination in a pickle bath and to lengthen its life period (i.e., avoiding any dumping) could be if we use this acid direct into the Chrome Reduction stage in the waste treatment.
We need to lower the pH before reducing hexavalent chrome into trivalent. For that we can provide HCl directly from the pickle bath. By this everyday we can indirectly get rid of some acid in the bath and we can top it up with 40% acid or as we require.
One side benefit we may derive out of this is treatment of chrome contamination in the pickle bath as its acid goes into the waste treatment reduction stage. so we have two advantages. Number one, we get rid of iron contaminated acid slowly and number two, we slowly reduce chrome contamination in the pickle bath.
Also the writer of the letter # 3787 can stop any air agitation in the rinse tank just before the nickel strike. That would help him in slowing down the iron contamination in his nickel strike bath as the heavier particles of iron will settle down in the bottom of the preceding rinse tank. And it would be a nice idea if he could dump preceding rinse tank every night.
As far as allowable limits are concerned...it is a matter of experience and there are enough replies in that regard.
Thanks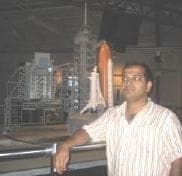 Hemant Kumar
- Florida, USA
---
2000
Doug We have been using a proprietary material to our acids for a couple years now, this helps lengthen the bath life by 10x's
Note: If you add small quantities and filter out before high quantities of Fe build in bath it is very effective.
Chris Snyder
plater - Charlotte, North Carolina


If you have a question in mind which seems off topic, please Search the Site