World's #1 finishing resource since 1989
No login needed: Chime right in
topic 3786
Can Chrome Plating be used on Flatware?
1999
Q. I wish to know if chrome plating could be used on flatware as a cheaper substitute for silver plating. Chrome looks good and will not tarnish. It is scratch proof but are the toxic levels safe for usage as flatware/cutlery? If not, what other electroplating can I look for. I need a good cheap alternative to silver but something that does not tarnish. Your advice will be highly appreciated. Thank you.
Sincerely
Aloke Mookerjee
- India
---
1999
A. The industry is currently headed away from chrome right now. The most common type of chrome used in plating is hexavalent. This type of chrome has been found to be carcinogenic and is in the process of being phased out. I'm sure you don't want to use this on cutlery. You should look at a past editorial on this website about chrome. However, there is trivalent chrome and there are other options that you can consider.

Tim Neveau
Rochester Hills, Michigan
---
1999
A. Although I agree with some of what you said, Tim, I can't agree completely. The deposited chrome is metallic, valence 0, and is the same material regardless of whether the bath it was plated out of was hexavalent or trivalent. Chromium plating is regularly used on kitchen implements such as salt shaker caps, pancake turners, knives, salad service, etc.
I have an old Japanese eating fork from Grandma that is nickel-chrome plated steel, but it is badly rusted by now. As a consumer I vastly favor solid stainless steel over chrome plated.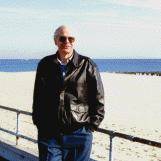 Ted Mooney, P.E.
Striving to live Aloha
finishing.com - Pine Beach, New Jersey
---
1999
A. I agree with Ted fully. Pure chromium is acceptable for cutlery and utensils, and there is a lot of it out there in use. Plus, it is a supplement, check your vitamin bottle for ingredients.
This hex-chrome thing has created a lot of misunderstanding in the industry, and I do not know where it is coming from.
Mandar Sunthankar
- Fort Collins, Colorado
---
August 29, 2009
Hi,

I just wanted to correct the original poster on the fact that chrome is not scratch proof in any way shape or form.

This is easily demonstrated by taking a piece of sandpaper to the bumpers of your neighbor's restored 1953 Corvette.

Chrome is a very hard metal therefore the scratches that it acquires are not very deep relative to the depth that a soft metal like silver would scratch. What also has to be kept in mind is that the layer of chrome in a decorative finish is only microns thick so the chrome will not really prevent marring that would effect the base metals, chromed or not.
Steve Gorzo
- Calgary, Alberta Canada
---
A. Nothing is totally scratch-proof Steve. But you can wipe a spill off your neighbor's Corvette bumper with a paper towel without fear of scratching it, which probably can't be said for Aloke's silver plating :-)
Luck & Regards,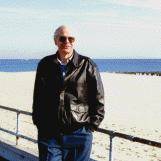 Ted Mooney, P.E.
Striving to live Aloha
finishing.com - Pine Beach, New Jersey
---
---
March 21, 2016
Q. Hello,
I am buying flatware directly from a manufacturer, initially for personal use and eventually for resale. The manufacturer is using 18/8 stainless steel. I received some samples and they seem to be of really good quality. The designs are really unique and beautiful because the manufacturer is making the top of part of the spoon or fork and welding that to the handle of the spoon or fork. Due to the water being hard in my area, after using the flatware for couple of weeks I saw tiny rust spots only where they weld the pieces together. At least, I think the rust is due to the water being hard in my area. I was able to easily scrub out the rust using either toothpaste or baking soda. Please note that rust only appears where they weld and nowhere else on the flatware.
In order to prevent rust, the manufacturer wants to chrome-plate the flatware. He is guaranteeing 10 years and claiming no rust or tarnish.
My first question is can chrome-plating last 10 years or more and prevent rust and not tarnish?
Second question is: I prefer just the pure stainless steel (without chrome-plate) so is there a permanent transparent sealant of some kind that the manufacturer can use to prevent rusting where the welding is?
Steven Grover
- Belleville, New Jersey, USA
---
March 2016
A. Hi Steven. I think the welded area should be addressed via different welding rod, different procedure, passivation after welding, or whatever is required so that it isn't an issue. Although it's probably possible to chrome plate it for 10-year life, to me it sounds more like "we're not doing the welding very well but it sounds like a lot of work to fix it, so maybe chrome plating is easier" (and it isn't, it's just passing the buck) :-)
Regards,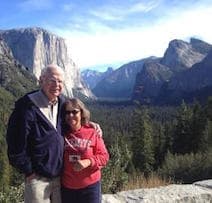 Ted Mooney, P.E. RET
Aloha -- an idea worth spreading
finishing.com - Pine Beach, New Jersey
---
March 21, 2016
Q. Hello and thanks for your prompt response!

Are there any disadvantages of chrome-plating on 18/8 stainless steel?

I have duly noted your response and will let the manufacturer know about improving the welding process such as:
1. clean with pickling paste or steel brush after welding
2. passivate

Thanks!
Steven Grover
[returning]
- Belleville, New Jersey, USA
---
April 4, 2016
A. The manufacturer could alternatively make the flatware out of one piece of stainless steel, avoiding the welding altogether. Cup-rolling can help achieve the desired aesthetics.
Vikrant Choksy
- Mumbai, Maharashtra, India
---
---
November 25, 2020
I bought a tea strainer and thought it was silver plated, but it is Chromium.
The company is Barry IMP United Kingdom.
The tea leaves are placed in the bowl, the strainer, and you pour the boiling water to flow through, &and then steep.
Is this safe?
What I read about Chromium scares me...a lot.
What would you do?
I drink tea all day long, multiple cups ... more than 10 a day. I Thank you,
JoEllen Wilson
- San Antonio Texas
---
November 2020
A. Hi JoEllen. I don't know what you read but chromium is an essential micronutrient, and some people even take chromium supplements as a health food.
"A little knowledge" often scares people. Table salt is sodium + chlorine; look them up if you want to really terrify yourself :-)
Luck & Regards,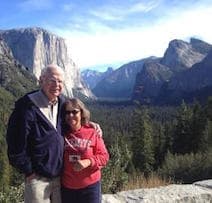 Ted Mooney, P.E. RET
Aloha -- an idea worth spreading
finishing.com - Pine Beach, New Jersey
---
November 30, 2020

A. As Ted says - a little knowledge..... Chromium issues are widely and much misunderstood. Metallic chromium is known as Cr(0), whilst the hazardous chromium is hexavalent chromium or Cr (6). These numbers refer to its oxidation state. Chromium metal is not particularly hazardous and has been used as a bright surface finish for over 100 years. The only hazardous aspect of metallic chromium finishes is the way it is done - ie the electrochemistry, because until recently it was done with a hexavalent electrolyte. Nowadays there is an increased use of trivalent chromium (Cr(III), althougb this does have its own issues, especially in regard to consistency of colour and hardness. I would be very happy to drink as much tea as you can make if you use a chromium plated tea strainer. The important thing is that you make the tea properly!




Trevor Crichton




R&D practical scientist




Chesham, Bucks, UK





---

November 30, 2020

Chrome plating on commercial and home food-contact surfaces is an accepted surface finish; look at the blades of hand mixers, for example. This type of plating is safe for the chemical conditions in foodstuffs. Chrome plate won't react with a cup of tea or a cake batter. Did you know that the finished surface of food and medical grade stainless steel is also primarily chromium and nickel? But it is treated to be non reactive under the conditions the application demands. Stainless steel becomes stainless by chemically removing surface iron that can rust, and depends on the nickel and chromium in the alloy to remain as a clean, non-reactive food safe surface.
Enjoy your tea without trepidation!
Cheers!




Rachel Mackintosh


Plating Solutions Control Specialist /
Industrial Waste Water Treatment - Brattleboro, Vermont