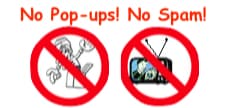 World's top finishing resource since 1989
Chime right in - No login req'd
topic 3708
Steel Annealing Smut Resists Conventional Cleaning Methods
1999
Dark streaks telegraph thru 1 mil of electrocoated, acrylic, anionic paint finish over alkaline cleaned and iron phosphated cold-rolled steel.
Streaks are reported to be carbon "smut" from the steel annealing process.
Steel suppliers are unable or unwilling to control the problem and conventional aqueous cleaning and phosphating methods in a six stage spray washer are inadequate.
Increasing spray pressures, temperature, cleaner concentrations and alkalinity and concentrated surfactant additives all help but do not eliminate the problem.
The "smut" is readily removed by mechanical cleaning methods and hand wiping. These methods are labor intensive, time consuming and not practical.
Receiving inspection of all steel coils for cleanliness is not practical or effective.
Wes Hall
Tucker, Georgia
---
1999
I know that my suggestion is difficult to apply but you don't have a choice (except maybe to replace to supplier of the metal)
Please prepare a hot bath of Alkaline Permanganate bath which contains:
100 gr/lt - Sodium Hydroxide
100 gr/lt - Potassium Permanganate
Heat the bath to 90 °C , dipp the steel part for 20-30 minutes , rinse , dip in acidic bath (5% of phosphoric acid) ,rinse. AND YOU WILL BE SURPRISE !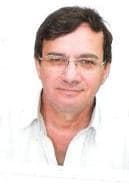 Yehuda Blau
YB Plating Engineering and Quality - Haifa Israel
---
1999
If you want to minimize carbon smut, you have to buy steel from mills that perform electrolytic alkaline cleaning prior to annealing. There are a few integrated sheet mills that clean prior to annealing. I am not aware of any strip mills which clean before annealing. The biggest source of carbon smut is decomposition of residual rolling oils during annealing. Alkaline cleaning effectively removes these residual oils. The type of annealing atmosphere used by the steel mill is also important.
Patrick Patton
- Westlake, Ohio
---
1999
Another possible solution is to use a caustic cleaner that is high in detergency and has some complexing agents like chelants. This should lift the soil and tie it up to prevent it from re-attaching. It is also to implement in your current washer configuration if you use it in your first stage.
Dan Brewer
chemical process supplier - Gurnee, Illinois
---
1999
Please, make a trial dipping it in a pickling bath of Phosphoric Acid at 5% and a surfactant not cloudy 1% with Ultrasonic waves in a ratio of 10 watts per liter.
Jesus Fernandez
- Gijon, Spain
---
2000
I had the same same problem with steel tubing as used in the steel furniture industry. It took me 2 years to develop a surfactant system that would "desmut" steel. It only works with the mildly acidic iron phosphate solution (molybdate containing or Mo-free), precleaning is irrelevant.
Roger Bridger
- Croydon, Surrey, UK
---
2000
I work on a continuous coating line, and we have an occasional coating declamation problem due to amorphous carbon deposited on the strip edges. Can you give more info about your cleaning process, would it work here?
Michael Bilos
Dearborn, Michigan, USA