60,000 Q&A topics -- Education, Aloha, & Fun
topic 36272
Difference between Bright Tin and Matte Tin?
A discussion started in 2005 but continuing through 2019
2005
Q. Difference between Bright Tin and Matte Tin?

We are a job shop plater and we have a bright acid tin process, now a Client wants Matte Tin only.
He doesn't know why, only that the drawings call for it.
What differences does these deposits have, besides appearance, in respect to conductivity, solderability, corrosion resistance, etc. and why would a manufacturer will specify this particular finish?

In regards to the process we use a Bright (proprietary) acid bath with Stannous Sulfate, Sulfuric Acid and additives, what would be the process difference if we want to to supply matte tin? Is this an acid process or alkaline one?

The parts are for electric component use.

Thanks for your help,
Enrique Segovia
Job shop plater - Monterrey, NL, Mexico
---
2005
A. To achieve a matte finishing you would have to operate a alkaline bath , usually a sodium or potassium stannate bath , the conductive salts would be NaOH FOR THE SODIUM STANNATE OR KOH FOR THE POTASSIUM STANNATE .

But it's possible to achieve a bright finishing using these baths too, if you use a less concentrated solution of these stannate baths (sodium stannate- 9,33 gr/lt NaOH - 2,0 gr/lt) stainless steel anodes 72 °C, and if you plate over a flash of iron gold for approximately 45 seconds you will get a color similar to platinum or rhodium.
Luiz Agenor Fraga Dos Santos
- caxias do sul, rs, Brasil
---
2005
A. Bright tin--melted finish. Matte tin--unmelted finish. Unmelted mainly used for drawing applications (tin provides the lubrication for drawing). Melted (bright) mainly for appearance.
Ian Hunter
- Gary, Indiana
---
2005
A. Alkaline tin is the finishing that you want.

The formula that you need is the follow:
Potassium stannate 100 gr/lt for rack 200 gr/lt barrel
tin 40 gr/lt 80 gr/lt
Free potassium hydroxide 15 gr/lt 23 gr/lt
Temperature 80 to 85 C
Voltage 4 - 8 4 - 14
anodes pure tin

I hope this help you.

Regards
Gabriel Ramirez N
- Toluca, Mexico
---
2005
A. There are matte tin baths using proprietary additives designed to function with acid sulfate or MSA based electrolytes. The advantage of these over the alkaline processes is much greater rate of deposition and improved distribution.

I have successfully installed these for both barrel and rack operation.

The matte processes are not the same as running a bright process without additives. If you try to do that, you will not get the grain refining and therefore get porous, rough deposits.
Gene Packman
process supplier - Great Neck, New York
---
2005
A. Hi Enrique,

I am currently running a matte tin process with the same components as your bath. I switched from bright to matte to make it easier to buff (mine is strictly a decorative plate). One of the advertisers on this site (EPI (Electrochemical Products Inc.) [a finishing.com supporting advertiser] E-Brite 180/181) has a system that was a direct conversion, I just changed one of the additives. It works fine for me, but my application is different. You might try giving them a call for specific information.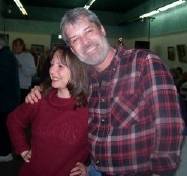 Trent Kaufman
electroplater - Galva, Illinois
---
2005
A. You can plate matte tin using MSA-based chemistry.
You mentioned that the parts are for electrical components.
Could there be a concern with whiskers growing and shorting the parts?
Bright tin has been blamed for whiskering, and it is being avoided in some electrical applications.
Matte tin is supposed to have less stresses compared to bright tin, and it has less tendency to whisker.
Hassan Ali
- San Jose, California
---
2005
A. Hi there,

there is a lot of difference when a drawing says matte tin. Often use tin for an electric application; and with a matte tin will get a better current distribution than bright tin in contact with another matte tin plated parts than bright tin plated parts.

Regards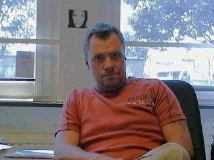 Anders Sundman
4th Generation Surface Engineering
Consultant - Arvika, Sweden
---
January 24, 2008
A. Hi Enrique,
The client wants a Matte Tin process because Bright tin is known to cause Tin Whiskers that may short the electrical contacts of the component over a period of time.
Tin Whisker is known to cause the failure of at least one satellite in orbit.
http://nepp.nasa.gov/WHISKER/background/index.htm
Google tin whisker , you will find more data on it.
Vernon Ferrao
- San Jose
---
---
Stannate Plating on pewter charms
March 30, 2015
-- this entry appended to this thread by editor in lieu of spawning a duplicative thread
Q. Dam Good Stuff, Inc. is a social enterprise that promotes Fair Trade and sustainable income. We design and handcraft fashion jewelry for the export market.

We are having great difficulty having custom charms and jewelry components made of non-precious metatls that meet the requirements with respect to metal content (lead, nickel, and cadmium) for our customers in the United States and the European Union.

We are currently working with a local supplier that is making products of tin and plating them with copper, silver plating, and antique silver, finished with a lacquer spray. The basic charms are fine, but we don't care for the look of the plating. Previously, we had a supplier that made pewter charms with what they referred to as "stannate plating." We liked this look, as it was more of a matte finish and does not seem to tarnish. Plus, it did not have the copper layer in between the base pewter base and the top plating, so when the plating wore off it didn't look like copper.

In discussing plating techniques with local suppliers here in the Philippines, I was told that the copper plating is put on first so that the final plating will be shinny.
We don't particularly want shinny and we hate how our jewelry looks when the plating wears off the the copper layer, we would like to eliminate the copper lawyer.

My questions are as follows:

1. What is the technical name for "stannate" plating that can be used to plate tin alloys?

2. What alternative plating would you suggest be used tp get rid of the copper issue and yet still met the requirements of no nickel, lead, and cadmium?

Any help or suggestions you can provide would be greatly appreciated.
Carol Cunningham
Managing Director of Social Enterprise - Makati City, NCR, Philippines
---
March 31, 2015
A. "Stannate" refers to a common plating bath for tin plating. With proper precleaning and preparation, it can be used to apply tin directly on your objects, and the luster can be adjusted by the plater from completely dull and flat to reflective bright.

However this may require the plater to install a tin plating bath especially for you as his present customers may want a different brightness.

Discuss this with any shop which does tin plating.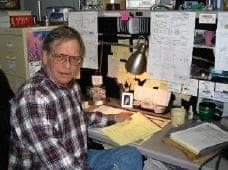 Jeffrey Holmes, CEF
Spartanburg, South Carolina
---
---
September 24, 2019
Q. Thank you all for the beneficial comments. I have two questions about matte tin plating with the formula Garmila, Ramirez gave below:

"Potassium stannate 100 gr/lt for rack 200 gr/lt barrel
tin 40 gr/lt 80 gr/lt
Free potassium hydroxide 15 gr/lt 23 gr/lt
Temperature 80 to 85 C
Voltage 4 - 8 4 - 14
anodes pure tin"

1) What would be the approx. gloss value with this formula on a rack plated item?
2) What should we use as free tin to make the tin value 40 gr/lt?

Best Regards,
Mert Soryano
- Izmir,TURKEY