Where the world gathers for
plating, anodizing, & finishing Q&As since 1989
-----
Stripping Tin / tinplate from Steel

finishing.com is possible thanks to our supporting advertisers, including:
this text gets replaced with bannerText

Q. Hi: I'm working with a flat steel piece about half inch wide and 8.5 inches long and 1/16 thick. I'm plating this with a bright acid tin solution. I'm experiencing some reject because of excess of the tin thickness. My main problem is that I have not found any formulation for stripping tin over steel.
Do you have any formulation for this?
Thanks in advance.
Reynaldo Martinez
Plating Shop - Monterrey, Mexico
2005



A. Sodium m-nitro benzene sulfonate (aka "Strip-aid") 8 oz/gal plus NaOH 4 oz/gal, immersion at room temp.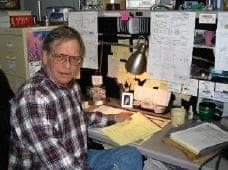 Jeffrey Holmes, CEF
Spartanburg, South Carolina



A. Proprietary hot oxidizing alkaline strippers are available from many suppliers such as Macdermid, Enthone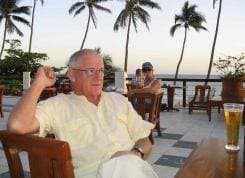 Geoffrey Whitelaw
- Port Melbourne, Australia



A. The simplest way to strip tin from steel is to use 80 g/l sodium hydroxide at about 85 °C. This is the way tin is commercially stripped from tinplate. Tin is an amphoteric metal and will dissolve in acid and alkali, but steel doesn't react with alkali, so you will have no problems here. If you want to strip it back to the steel and it has been heat treated, there will be an intermetallic layer. This is very difficult to disrupt but can be done with applying an electric current.



Trevor Crichton
R&D practical scientist
Chesham, Bucks, UK



---
---
Remove tin oxide from steel surface
My customer wants to coat tin coated steel with a UV coating. The UV coating sticks to sand blasted and pretreated steel but not to tin coated steel. The tin on the surface seems to be easily removed. After further investigation I have found that this surface is tin oxide that is easily removed by applying tape to the metal surface. Is there an easy way of removing the tin oxide from the surface? The customer is cleaning by hand and would like to use a cleaner or acid or base solution. Is this possible?
Donald Hart
Mid-America Coatings - Pittsburgh, Pennsylvania, USA
2006



Soak the tin plated steel in hot (80 °C) sodium hydroxide solution (2N) with about 10 g/l sodium nitrite in it. This is the principle of de-tinning steel and works well. It will also leave the base steel very clean. Depending how the tin has been applied, you may see a dark grey colour - this is the tin-iron alloy and is slow to react, but it will do with patience. The process can be speeded up if you put the tinplate in contact with stainless steel in the solution - it forms a galvanic couple. Be very careful with the solution - it is very caustic and potentially quite corrosive.



Trevor Crichton
R&D practical scientist
Chesham, Bucks, UK



---
---
Q. I tried NaOH 80 gm/l solution at 85 degrees; no reaction. Can you please help.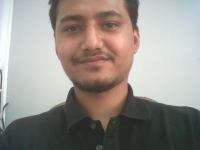 Aditya Kochar
electroplating business - Jaipur, Rajasthan, India
August 28, 2012



A. Try adding about 8 g/litre sodium nitrite to 80 g/l sodium hydroxide at 85 °C



Trevor Crichton
R&D practical scientist
Chesham, Bucks, UK



---
Q. Hi

To follow up, can I make a product out of the mixture of those powders or they have to be individual if I want to supply to the customers.
Mutshidzi Mulelu
- Germiston, Gauteng, South Africa
November 16, 2022