Live! From beautiful Pine Beach New Jersey: Welcome to the world's most popular metal finishing website
topic 3650
Powder coated stainless steel laser engraving
A discussion started in 1999 but continuing through 2017
1999
Q. I have an application for powder coated stainless steel for a laser that we have. This laser can make nameplates for outdoor switch gear. I want to use powder coated stainless steel because of its durability and looks. What company for kind of stainless steel do I need to be looking into that can meet my needs.
I am also going to use anodized aluminum which also works well with this laser.
your help is appreciated.
Andy
Andrew Steven Douglas
- North Carolina
---
2001
A. WE HAVE RUN SOME JOBS SIMILAR TO YOUR REQUIREMENT.
1>. STAINLESS STEEL HAS TO BE POLISHED AND THEN POWDER COATED, AS THE WHITE SURFACE IS SEEN BETTER IN POLISH SURFACE BETTER THAN MATT OR BRUSH FACE. THE CHARRED PAINT HAS TO BE REMOVED USING LIGHT PAINT THINNER/ALCOHOL.
2>WE ARE NOT AT ALL USING THE BLACK ANODISED SHEET AT ALL AS THIS IS NOT UV TOLERANT. WE USE USE POLISHED WHITE ANODISED SHEET WITH BLACK STOVING ENAMEL PAINT. THIS GIVES EXCELENT RESULT AND DONOT FADE TO DIRECT SUNLIGHT. AFTER LASERING CLEANING HAS TO BE DONE USING PAINT THINNER/ALCOHOL.
YOURS FAITHFULLY,
P.M.PRAKASH
- BANGALORE, INDIA
---
2002
? Andrew,
My first question is why does the panel need to be polished. Most stainless panels we mark come up with a beautiful black permanent mark. Jeff
jeff feinberg
- chatsworth California usa
---
---
2003
Q. We have recently purchased a CO2 laser and want to make nameplates of stainless steel. Will polished S.S. be alright. What do we have to do to get black lettering on stainless steel? I have read there is a product (Certec?) that is applied first before engraving with the laser. Any help would be appreciated.
Leon Jeardoe
- Solomon, KS, USA
---
2003
A. It works well on certain metals.You have to try it on different substrates before you can conclude that it will be a permanent mark. P.K.Venkatesh
- Chennai, India


---
---
Laser etch on black powder coating is okay, but on colored it's unclear & charred
February 26, 2017
Q. Hi, I am the Quality Manager at a small electronic cigarette factory in China. We're having a problem with the laser etching on some of our powder coated products. The etching on black powder coated products are fine, with sharp, clearly defined characters, but on the white and red ones the characters are somewhat distorted, and there is charred powder coating around the edges of the characters. Cleaning with rubbing alcohol helps somewhat, but they still aren't anywhere near as good looking as on the black products. We've tried three different laser etching suppliers, and have gotten the same results from them all. They all claim that this is a "craft limitation," but I don't buy that, I think it's a flaw in their process or perhaps we're using the wrong powder coating material. Can anyone give me a suggestion on what I should look at in their process or our materials to solve this issue?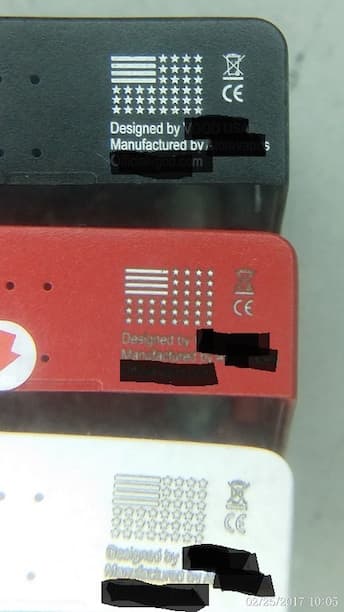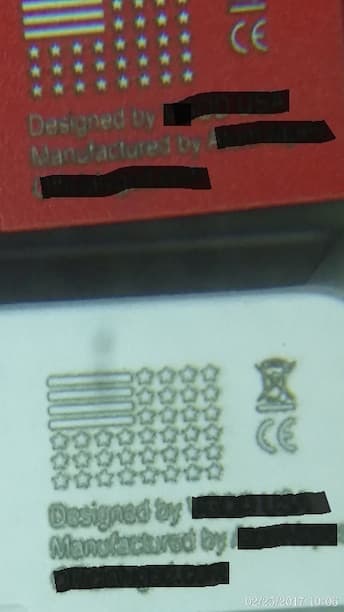 Daniel Henschel
Quality Manager - Shenzhen, China
---
March 5, 2017
A. I would suggest that you provide some further information regarding this problem.
Do you know:
Who is the consumable manufacturer?
What grade and type of Powder used?
What quality checks have been performed on the coated objects?
Answers to these questions could be helpful in identifying the source of your problems.
Please help us to help you.
Regards,
Bill Doherty
William Doherty
Trainer - Newcastle Australia


If you have a question in mind which seems off topic, please Search the Site