Where the world gathers for
plating, anodizing, & finishing Q&As since 1989
How should the acids and lye used during home anodizing be disposed?
-----
1999
Q. I am interested in anodizing some small aluminum parts and have some questions on how to deal with the acids and lye when I am finished.
I will have 3 gallons sulfuric acid (made up from 1.5 gallons of battery acid and 1.5 gallons of distilled water) and a gallon of 10% nitric acid solution. Can these be neutralized with Baking Soda ? How should they be disposed? I will be using a lead cathode in the sulfuric acid. will the sulfuric acid become contaminated with lead?
I will also have a gallon of lye made up from 6 tablespoons of red devil lye? Since the red devil lye is sold as a drain cleaner is it safe to pour it down the drain?
[Ed. note: name and e-mail address were removed based on replies below]
Baton Rouge, Louisiana


---
1999
Anyone going to touch this one?

Daryl Spindler
, CEF
decorative nickel-chrome plating - Greenbrier, Tennessee
---
1999
The longest pole I have on hand is about 10 foot, Daryl, so no.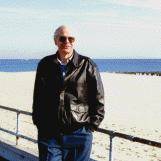 Ted Mooney
, P.E.
Striving to live Aloha
finishing.com - Pine Beach, New Jersey
---
1999
A. I would think that you better bite the bullet and dispose of it legally. Your Email address is easily traceable back to you and any local, state or federal EPA official may want to make an example of you. Your quantity is very minimal, but any amount is treated as HAZ waste because of the use.
You have a minimal amount, so you will be given a temporary haz waste disposal number which your company of choice will help you get. I doubt if you can get out for less than $200 and the probability is $300 plus the cost of the drum (s).
James Watts
- Navarre, Florida
---
1999
We removed the inquirer's e-mail address against the remote possibility of trouble from a zealot. But we note that the inquirer only said he was interested in anodizing at home and wanted to know how he could safely and legally dispose of waste products before getting involved in it. There are no thought crimes in America so the traceability of e-mail addresses is a moot issue; the authorities pursue those who actually do something illegal, not those who investigate whether or not to do something.
Further, although it's probably dangerous, unwise, and environmentally irresponsible, I remain unconvinced that this is illegal if done only as a hobby. The regs like 40 CFR 433 don't seem to say what people may not do (as I read it), they say what factories may not do.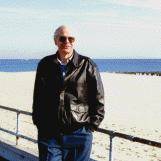 Ted Mooney
, P.E.
Striving to live Aloha
finishing.com - Pine Beach, New Jersey
---
---
1999
Hi!
I've done some anodizing, and according to the plating manual that I have, it should be neutralized with baking soda before dispose it. It looks okay; some time ago, I bought a drain opener at a local hardware,and it says on the label to neutralize it with baking soda after having the drain unclogged, It's 98% sulfuric acid (far more acid than we use). Questions like yours should be welcome.
I wish there was some article about acid disposal for plating as a hobby.
Just do it if you really know what you are doing, and take all the necessary precautions.
One thing comes in mind: what about the possible millions of people that use the same drain opener that I've bought? With far more acid concentration than we use for non commercial anodizing process? What about the millions of people that uses bleach as a daily cleaning solution all around the house?
I'm not saying that it's okay to dump your acid solution down the drain after every use, just put it back in a well sealed container after the use of it. I've started anodizing two years ago,and I'm still using the same solution.
One thing that I've noticed is that you have to somehow control the temperature on the acid tank,in other ways to cool it,because anodizing generates heat and you need to remove it.I'm trying to find a inexpensive way to keep the tank cool, somebody recommended to try dry ice and copper coils,I've being thinking about take apart a dehumidifier and maybe rout a copper coil in between the evaporator, well I don't know what I'm going to do yet. Maybe use an aquarium chiller -- it's about $500
Hope it helps.
[name deleted]
Bridgeport, Connecticut
Ed. note: name and e-mail address removed based on comments above and below.
---
1999
A. You folks might be on dangerous ground. "What about the possible millions of people that use the same..." has often been the last thing the defendant said before the judge imposed a large fine. The problem is that metal finishing generates CATEGORICAL hazardous waste; even the rinse water is a CATEGORICAL waste. It doesn't matter if a baby could safely drink a bathtub full of it. " 'Toxic' is a matter of statute, not opinion", and it may be hazardous by statute.
I don't know for sure if the categorical standards of CFR 433 apply to people operating out of their homes who never sell their ware, but please read the Code of Federal Regulations. The regulators, neighbors, and sewer authority don't want people doing metal finishing in a residential environment--with good reason--and they could turn on you viciously, claiming that it or other statutes do apply. Without an environmental lawyer, what would you do then? These are the kinds of things that the pros here, out of experience, are concerned about for you. Regards,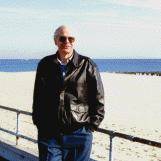 Ted Mooney
, P.E.
Striving to live Aloha
finishing.com - Pine Beach, New Jersey
---
1999
A. Hence my prior comment: "Anyone going to touch this one?"

Daryl Spindler
, CEF
decorative nickel-chrome plating - Greenbrier, Tennessee
---
July 17, 2008
A. Don't quote me on this but I believe there is an exclusion in the hazardous waste regs for residential hazardous waste. Otherwise, many folks could be SQGs based on used oils, pesticides, and various household cleaners, paints, etc., that they generate as waste. Many counties have annual or semi-annual hazardous waste collection events for residential waste.
Paul Hartman
- Cincinnati, Ohio USA
---
December 2013
Thanks for the feedback, Paul. I think you are right, but I don't know it. Again, the issue here is not the toxicity of the waste, but that the EPA chose plating & anodizing to be the very first categorically regulated operations. The real question is whether home/hobby plating falls under that umbrella, or whether only plating of objects for sale does.
Regards,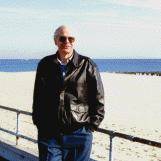 Ted Mooney
, P.E.
Striving to live Aloha
finishing.com - Pine Beach, New Jersey