topic 3631
Chrome-plating a column
(1999)
Hello- I'm an independent contractor renovating an apartment for someone that includes a steel column to be installed. The owner wants it to be chrome-plated (decorative, since it is interior). It is 4" in diameter and about 10' tall. Is this possible? What, approximately, would it cost? Thank You,
Salvatore Raffone
- Cambridge, Massachusetts
---
(1999)
Hi Salvatore ,
I have no doubt someone has a series of tanks that is big enough to handle the job , but the job is a little more complex than you probably think . It is not just "Dipping" in a tank . Firstly the article needs to be finely polished and this can be complicated in itself if you choose the cheapest and roughest grade of steel and because of the size of the article it will not be cheap . Then the column needs to be subjected to a series of cleaning and activation stages that prepare the surface for either copper or nickel plating . If the quality of the steel were such that lots of "Holes" appeared in the polishing then a thick coat of copper would be applied this then polished to a high luster, the article cleaned and activated again prior to nickel and eventually chrome as you can see not a cheap process, I am not able to quote you but I would think $1000.00 would not be an unfair price for the work involved to give you a really top notch finish that would enhance any home.
Best regards
John Tenison - Woods
- Victoria Australia
---
(1999)
I would think the best solution would simply be a mirror polished stainless steel tubing material 4" OD with .065" or 0.085" wall.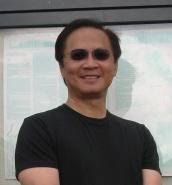 Michael Liu Taylor
specialty stainless steel distributor
Dallas, Texas
---
(1999)
Mirror polished stainless won't look quite like chrome, but might look fine. But it sounded to me like the column was functional, in which case the architect would have to determine the required wall thickness.
Ted Mooney, P.E.
finishing.com
Pine Beach, New Jersey
---
(1999)
Hi Salavatore.
I agree with John. But I like to advise you the part should achieve the solution temperature before you start the plating. Good Luck
Regards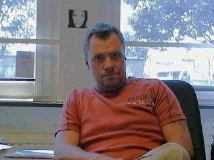 Anders Sundman
3rd Generation in Plating
Consultant - Arvika, Sweden


This public forum has 60,000 threads. If you have a question in mind which seems off topic to this thread, you might prefer to Search the Site