topic 3616
Removal of chrome plating from a monel (german silver) radiator shell!
(1999)
Can any one advise if there is a non electrolytic process available? Conversely I'd appreciate any recommendations for electrolytic removal. What are the risks?
Jim Runciman
- Perth, Western Australia
---
(1999)
Just so anybody with actual experience can respond more effectively, I'd like to clarify: Monel and German Silver are not anywhere near the same material.
Monel is a trademarked name for a series of corrosion- resistant alloys with about 67 percent nickel, 30 copper, and a little iron, manganese, and other. As I recall they're usually gray to silver in color. They are quite expensive because of the high amount of nickel.
German Silver is a nickname for a set of copper-based alloys that contain roughly 60-70 percent copper, 20 nickel, and some zinc and maybe tin and lead. They are so named because their color matches that of silver reasonably. These grades are used as the metal basis for silver-plated flatware, some plumbing fixtures and so on. I don't have any specific knowledge about which would have been used in old radiators, but I'm sure it would make some difference in removing plating to know which was underneath.
In the few times I've needed chrome plating removed from something that is decorative/visible, I have had a plater do reverse plating (electrolytic). It may be possible to remove the chrome without burning or etching into the base metal, but it usually requires very strong acids. The control is much better with electrolytic processes.
Paul Tibbals, P.E. (metallurgist but not a plating expert)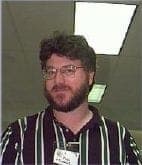 Paul Tibbals, P.E.
gas & electric
San Ramon, California, USA
(My opinions are not related to nor a statement of my employer's)
---
(2002)
How etching a thin Monel layer ( 1 - 0.1 um )? What are the acid or basic solution used?
EL-HADEUF
- CROLLES, FRANCE


This public forum has 60,000 threads. If you have a question in mind which seems off topic to this thread, you might prefer to Search the Site