60,000 Q&A topics -- Education, Aloha, & Fun
topic 3603
Restoring a tin ceiling
A discussion started in 2004 and continuing through 2020 so far.
Adding your Q. / A. or Comment will restore it to our busy Current Topics page
2004
Q. I am involved with a group in the Seattle area that is preparing to renovate an early 1900's hotel into a Museum and Multi-Use Facility. One of the rooms has tin ceiling tiles and will need to be cleaned, repainted and repaired. Some may need to be replaced. Is there accessible information on how best to go about restoring the tiles, and sources for replacement if needed.
Thanks,
Charles Handley
Handley LLC - Seattle, Washington
---
2004
A. I haven't seen a definitive resource, such as a detailed article from a metals conservator at a museum, but letter 1527 is interesting and informative. Good luck.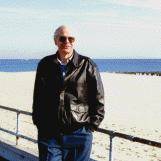 Ted Mooney, P.E.
finishing.com - Pine Beach, New Jersey
Striving to live Aloha
---
2004
A. Try Conservation OnLine website (http://palimpsest.stanford.edu/)!
Goran Budija
- Zagreb, Croatia
---
---
2004
Q. We have a large tin ceiling in a church hall it is peeling. We wonder if we scrape, sand and repaint a primer and another coat of paint will that be okay? Just volunteers trying to do what is right.
Jan Naujokas
no company - Webster, New York
---
2004
A. You can use any methylene chloride based paint stripper (or dimethyl formamide based). And no sanding, tin is soft metal. For clear coat you can use Incralac (USA product, if you want coloured finish add to it some artists' pigment).
Goran Budija
- Zagreb, Croatia
---
---
Which paint stripper for tin ceiling tiles?
Q. Hello!
I have just purchased two brilliant pieces of "tin" ceiling tile from an old Eaton's Department store. There is about 20 layers of paint on these tiles and I would like to restore them to their original state, however, I am scared that if I strip them with solvent I'll damage them. How can I safely take off the paint?
Thanks for your help!
Joleen B
[last name deleted for privacy by Editor]
- Winnipeg, Manitoba, Canada
---
A. Dear Ms. B - I found your letter about the tin ceiling pieces that you wished to remove the paint from. I am curious if you found a way to remove the paint without damaging the pieces? I purchased some tin ceiling pieces and am also planning to refurbish them. If you have any information on this, I would really appreciate it! Thank you so much!
Carrie
[last name deleted for privacy by Editor]
- U.S.A.
---
A. Hi. Check them with a magnet to make sure they are steel. If so, no common paint stripper will do any damage. If they are not magnetic they could be copper, or real tin as Goran implies above. If they are not steel you are restricted to solvents that are safe for that metal. The methylene chloride based stripper (Aircraft Stripper) that Goran mentions is safe for all metals to my knowledge but is really toxic to people. Gloves, goggles, and really really good ventilation is essential.
Luck and Regards,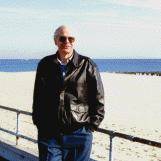 Ted Mooney, P.E.
finishing.com - Pine Beach, New Jersey
Striving to live Aloha
---
November 12, 2012

Hey Joleen B,

Did you ever get the tile done? I'd love to see a picture of it even if it's not finished.
Jim Smith
- Markham Ontario Canada
---
---
Latex vs. oil base paint for tin ceiling
2003
Q. I have 2000 sq ft of antique tin ceiling. It is painted with old, peeling, enamel paint. I have attempted to paint this with a roller. However it has turned into "orange peel". What options do I have in order to correct this situation? The tin is very ornate and delicate. Any help or suggestions would be helpful.
Tony Roworth
- St Catharines, Ontario, Canada
---
2002
A. Latex over oil base is OK, oil over latex isn't. Something else caused it to peel.
Lila Salberg
- Burlington, Kansas
---
---
Stripping vs. blasting of antique tin ceiling
1999
Q. Greetings,
I am trying to find out how to best strip what looks like lead-based, very thick, very glossy beige paint from an antique tin ceiling (I'd say approximately 100-years old). I would also need to know how to restore it to its original beauty, if at all possible.
Would sand blasting do the trick? Are there safe strippers thick enough to be applied directly on the ceiling?
HELP!
Anne-Marie Mayotte
Williamsburg, Ontario, Canada
---
1999
A. Hi Anne!
I don't know about Canada, but here in USA it's illegal to sand blast lead paint or sand it down. What we do down here is just scrape the loose paint and encapsulate with special primer to seal over the lead based paint, and pick every paint chip that was scraped out, put in a garbage bag and dispose of it properly.
Even if you remove all the lead paint from wood, the lead will still be there. If you're going to work with it, use some protection like disposable vests, and respirators or good dust masks.
Good luck!
Alvaro Fogassa
- Bridgeport Connecticut
---
1999
A. Best bet is to pay the price and send it to a commercial stripper. It is steel, not tin, and it will rust after the paint is removed, so have a good agreement with your stripper as to what he will do to retard the rusting. Sand blasting will ruin the metal unless it is done with extreme care and it will be slow and the surface will be rough. There is no cheap legal way out on this one.
James Watts
- Navarre, Florida
---
---
How to remove tin ceiling
Q. I have a different question about tin ceilings, I have one to remove and would like some advice. The building is 127 years old and I assume the ceiling is about the same, where do I start. I think it should be nailed up , any advice will be helpful any special tools etc, etc
Don Danforth
- Himrod, New York
---
A. First take the cornice and the molding that transitions the filler strip to the actual panels. This opens up the ceiling so you can get under the panels. Most panels are nailed to 1x2's. Take a long pry bar and put it between the ceiling and the panel and pop it of the 1x2. Once you get it started you can sometimes yank down on it and pull several off at once. The hardest part is the molding which seem to be held on by more nails and bends easily.
John Gallagher
- Iowa
---
2002
A. I also have a tin ceiling that I am restoring. Do not take your ceiling down as others have suggested, this will bend and damage the tins. My ceiling has been painted with latex over oil base and lead base paint, which you should never paint latex over oil base or lead base paints this cause the latex to peel and also some of the under layers to peel. I found a new stripper that is environmentally safe, biodegradable, non caustic, and cleans up with water.
This product is called Multi-Strip.
I suggest that you cut a piece of plywood that will fit the size of your tin panel, place a double layer of towels over it. Spread a thick layer of stripper on the towel, then use a two by four long enough to prop the plywood to the tin panel. If you should get any rust, this can be removed with a brass wire brush and rust removers. I have been told by tin ceiling manufacturers to repaint with acrylic or oil base paint, never use latex as this is water base and will cause your ceiling to rust.
Good Luck!
April Larson
- Tidoiute, Pennsylvania
---
2003
A. It is easier, safer, smarter and cheaper to buy new metal.
Jack Farnan
- Omaha, Nebraska
---
Hi, Jack. We'll give you 3 out of 4 on that one :-)
Easier, safer, cheaper -- yes! Smarter? Some people have great respect for the past, and like the authenticity & heft of originals; they sometimes find cheap mass produced cardboard or thin gauge factory-finished knock-offs rather stupid. It's a matter of preferences, not intelligence :-)
Thread 1527 and thread 6028 are on a similar topic and have some additional suggestions.
Regards,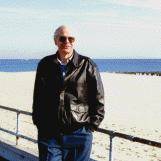 Ted Mooney, P.E.
finishing.com - Pine Beach, New Jersey
Striving to live Aloha
---
August 15, 2014
Q. Want to take paint off our tin ceiling. House is early 1800's and ceiling is original to house. BUT, concerned about paint being lead based. Any thoughts/suggestions? Have lots of grand-babies here and worry about danger of the paint removal. Any suggestions on safe removal or product(s) to use would be greatly appreciated. Thank you.
Reba Verburgt
1952 - Machiasport, Maine USA
---
August 2014
A. Hi Reba. Is there any way you can leave the paint in place and just continue to paint over it? We appended your inquiry to a thread on the topic and it isn't very safe to strip and scrape lead based paint. It's usually left to professionals and will probably be cost prohibitive for you. You probably can do it, but certainly don't do it while the grand-babies are there. Good luck.
Regards,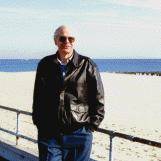 Ted Mooney, P.E.
finishing.com - Pine Beach, New Jersey
Striving to live Aloha
---
---
October 21, 2020
Q. I purchased years ago some antique ceiling tiles; they have been in storage and have rusted through the years. What is the best option of trying to restore them without causing much damage?
Justine Turner
- St. George South Carolina