Where the world gathers for
plating, anodizing, & finishing Q&As since 1989
-----
Powder coating and RoHS
2005
Does the epoxy powder used for powder coating come under the perview of RoHS Compliance?
Ryan Dmellow
Engineering - Mapusa, Goa
---
2005
Powders used in powder coating containing heavy metal - now there's an interesting question! Cadmium and hex chromates compounds might be used in pigments but I'd tend to think not. Mercury or lead in them - doubtful. Flame retardants such as those poly phenyl bromide thingees that are also mentioned - well maybe but I don't dabble in organics! Maybe you should be checking with the supplier of the powder - as lots of it is used in the auto industry who are facing ELV constraints similar to RoHS and WEEE, I'm going to think that all powders used in auto industry are RoHS safe!

P.S. For all those RoHS confounded finishers who might fall upon these words of wit, as CADMIUM PLATING is exempt yet 300 ppm CADMIUM added as a brightener in my electroless nickel is prohibited, isn't it strange that 1,000,000 ppm is OK if a part is cad plated but even 1 ppm in electroless nickel is prohibited? This begs one to question, is this about protecting health, safety, and the environment or simply another European trade barrier? Apparently our "common sense initiative" hasn't crossed the Atlantic, yet I've only seen a glimmer of such sense eminating from Washington.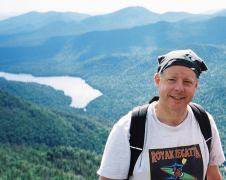 Milt Stevenson, Jr.
Anoplate Corporation

Syracuse, New York
---
2005
How on earth can a directive which applies to ALL parties irrespective of where they come from be construed as a 'European trade barrier' (presumably against the US).
People can argue that the some of rationale and detail of the directive may not be of the highest quality but it's wrong to suggest that the intentions have anything other than to benefit the environment or peoples health. In Europe we are tackling the future of the planet with some degree of seriousness and responsibility which seems to be something that is happening less and less in Washington.
John Martin
- Wales
Ed. note: Internet forums are a medium for discussions that did not exist 20 years ago, and those who have participated in them extensively know that despite the wonderful advantages of the medium, they constantly teeter on the edge of disintegrating into 'flames' and food fights :-)
John, we slightly edited your reply to keep it within an editorial guideline that we've been pretty successfully using for these many years, which is that "they" is impersonal enough to be the subject of occasional rants and vents, whereas "you", even when meant in an impersonal plural sense, tends to not be :-)
---
2005
Did someone say food fight? America does it like everyone else that can get away with it, send questionable environmentally hazardous work to a 3rd world country, launder it back through the US and sell it with the proper politically correct sticker attached. I don't think RoHS or any other environmental initiative applies to everyone equally, so no one should be trying to play innocent.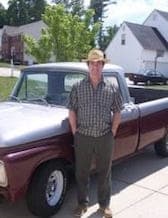 Sheldon Taylor
supply chain electronics
Wake Forest, North Carolina
---
2005
You are correct, Sheldon. One need only read the Montreal Protocol (it's not infathomable, it's only about 6 pages), to immediately see that one of its purposes (NOT ITS ONLY PURPOSE AND NOT ITS MAIN PURPOSE) was to punish the US.
Neither princes nor beggars may sleep under bridges. How can you get any fairer than that?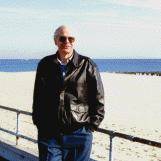 Ted Mooney
, P.E.
Striving to live Aloha
finishing.com - Pine Beach, New Jersey