Where the world gathers for
plating, anodizing, & finishing Q&As since 1989
-----
Need ultimate conductive coating
2005
We have had limited success with plating plastic resin using conductive coatings as a base. The two limiting factors are adhesion and conductivity.
We have not been able to achieve acceptable levels of both properties at the same time. Could you suggest a material finish that might meet our requirements?

Thanks
PS Vac. Metal Processes are not applicable for this project.
Paxton Downard
Props fabrication - Vancouver, BC, Canada
---
2005
Go to a junkyard, Paxton, and pick up some chrome plated plastic grills, headlamp surrounds or taillight bezels and see if the conductivity meets your needs. The fact that the plating is still there after years of outdoor exposure should demonstrate sufficient adhesion. If that is what you want, then we can talk about how to achieve it.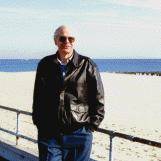 Ted Mooney
, P.E.
Striving to live Aloha
finishing.com - Pine Beach, New Jersey
---
2005
Ted,

Thanks for the suggestion, and yes indeed, that type of durability is what we are looking for. My question however is about finding a conductive base coat that will adhere to plastic resin and not delaminate in the electroplating process. so far, we have been experimenting with conductive paints (which mostly delaminate) and shielding materials (which seem to lack enough conductivity and provide uneven finish)

We tried vacuum metallizing, and were unable to find a local shop that could provide an acceptable finish. (too heavy a hand with the base coat)

We often work under tight timelines and are looking for solutions that can be applied in-house. We are setup for electroplating and have been looking for a way to get metal finish on cast plastic parts.

Thanks,
Paxton Downard
- Vancouver, B.C., Canada
---
2005
I think we're almost communicating but still slightly off frequency. I'm saying if you like what the auto makers have achieved, why not do the same process they do instead of hunting around trying various conductive lacquers and vacuum metallizing? What is the substrate--automakers use mostly ABS, sometimes plating grade glass reinforced nylon. ABS is best because its composite nature allows etchability for good tooth.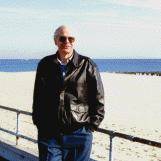 Ted Mooney
, P.E.
Striving to live Aloha
finishing.com - Pine Beach, New Jersey
---
2005
In our R&D department people want to chrome glass reinforced nylon.
I'm new to plating on plastic, so can you please tell about this plating grade glass reinforced nylon ? In what way if any is it different from normal glass reinforced nylon ?
And maybe more important, where can I get it ?
Bo König
Food industry - Odense, Denmark
---
2005
I know little about nylon, but I believe it's Nylon-6, whatever that means. I know that some American resin manufacturers offer plating grades of it, but I don't remember which, and it would take some effort to dig through old project files. But a google search on "plating-grade nylon" gives a Japanese supplier of plating grade nylon-6 as the first hit.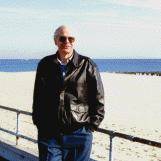 Ted Mooney
, P.E.
Striving to live Aloha
finishing.com - Pine Beach, New Jersey
---
2005
Paxton,
I am a bit confused as to what you are trying to do. If you select the correct polymer, it can be easily metallised with excellent adhesion. I would recommend either ABS or MIPS, although polycarbonate and numerous other polymers can also be used. This will give you excellent conductivity and if done correctly, good adhesion. Alternatively, have you considered using conducting polymers such as PEDOT? They are not very cheap, but all the same they are beginning to approach the electrical conductivity of bulk metals, so that may help. Vacuum metallisation should give you a very good surface finish and it can be put down in very thin layers.
As far as Ted's questions about nylon are concerned, I think I can shed some light here. Nylon is not a very suitable polymer for metallising as the majority of the types are hygroscopic and swell in water. This causes dimensional instability. Saying that, they are still metallised by conventional wet chemical processing.

I believe in the USA the only nylons allowed to be used in air brake pipes are nylon 11 and 12; this is because they are the least hygroscopic and are safe to use. However, I have seen adverts for brake pipes made from nylon 6 and nylon 6/6. Whilst these are available in Asia, I would be very reticent about using them in more humid climates.

I also believe that electroplating grade nylons are usually filled with a mineral, such as calcium carbonate, as this can be easily etched out to form physical keys for the metallising process (in a manner very similar to ABS). I would expect glass filled nylons to be quite difficult to successfully metallise because of the inertness of the glass. However, no doubt someone out there will be doing it very successfully on a commercial basis!
As far as the chemistry of nylon is concerned, the different nylons are prepared by either reacting a diamine with a dibasic acid or by self condensation of a single compound with an amine group attached to the end of the chain. In the case of the self condensation nylons, the number (e.g., 6, 11 or 12) refers to the number of carbon atoms in the amino acid. So nylon 6 is made from aminocaproic acid, whilst nylon 11 is made from w-amino undecanoic acid.
In the case of a diamine/dibasic acid product, such as with 6/6 or 6/10, the first number refers to the number of carbon atoms in the diamine and the second to the number of carbon atoms in the dibasic acid. So, for nylon 6/6, the precursors are hexamethylene diamine and adipic acid, whilst for 6/10 they are hexamethylene diamine and sebacic acid.

Trevor Crichton
R&D practical scientist
Chesham, Bucks, UK
---
2005
Thanks Trevor and Ted You really put some light on my trouble. I now know at least one company who successfully can plate my items, but they claim that their bath is ruined by the process.
I think you are right Trevor it has to do with the hygroscopic nature of the nylon, besides releasing the glass particles. Any idea how to solve that problem ?

Chroming of the item is decorative, and we only need the outer side to be chromed, would it because of dimensional instability be good or bad idea to chrome the inner side also ? The product will also be sold in the UK.
Bo König
Food industry - Odense, Denmark