Where the world gathers for
plating, anodizing, & finishing Q&As since 1989
-----
Withstanding 500 hours of Salt spray to white rust
2005
Q. Dear Sir/Madam,

I have problems on the plating finish of some steel plate.

Could you please help me identify what is meant by:
(1) 250 HOUR HEXAVALENT YELLOW CHROMATE ?
(2)TWO COATS HYPROCOAT 330 (ORGANO-MINERAL FINISH) ?

Can these withstand 500 hours salt spray testing to white rust?
Otherwise?

Thanks,
Eddy Mok
- Hong Kong
---
TUTORIAL:
(to help readers better understand the Q&A's)
Steel is often zinc plated for corrosion resistance, because zinc plating is thin and decorative, while providing sacrificial protection to the steel. The plating deters the steel from rusting (red rust). But the zinc plating is invariably provided with a chromate conversion coating to deter corrosion of the zinc plating itself (white rust).
Traditionally, the conversion coating was hexavalent chromate (which is inherently yellow). But European RoHS (reduction of hazardous substances) regulations forced a widespread changeover to proprietary trivalent chromate conversion coatings; these usually require a proprietary organo-mineral topcoat over them to offer satisfactory corrosion resistance. HyProCoat is a trade name for one company's (Pavco's) line of topcoats.
A common accelerated corrosion test is "salt spray/fog testing" in a test chamber designed and operated in accordance with
ASTM B117
[affil link]
for 500 hours or 1000 hours (or other number of hours).
Another trend in recent years is a move away from plain zinc plating toward plating with zinc alloys like zinc-cobalt, zinc-nickel, and zinc-iron because these offer greater corrosion resistance at equivalent plating thicknesses and a moderate cost increase over plain zinc. TK is suggesting zinc-iron alloy plating, with a special hexavalent chromate conversion coating whose color is black; he notes that although many black chromates get their black color from silver (Ag), this black chromate is not silver based.
2005
A. Dear Eddy
If you give details of the kind of plating,I will be able to help you.
Hex yellow chromate is used to passivate a freshly Zinc plated component to protect it from corrosion.
To enhance corrosion life,the plated and passivated component is subjected to top coats like HyProCoat 330.
The component is subjected to salt spray test in a salt fog chamber, usually in plastic coated chambers for hours.
Your component can pass the test up to 1000 hours or more for red rust depending upon the process you adopt.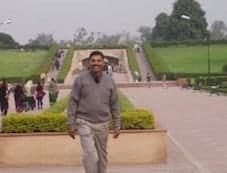 T.K. Mohan
plating process supplier - Mumbai, India
---
2005
Q. Where could I find that coating to do 1000 hours.
Please let me know.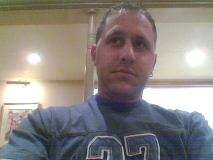 Gary Joseph
Johannesburg,
South Africa
---
2005
A. Mr. Gary
Zinc-Iron plating (Alkaline non Cyanide) Black passivated with a non-silver (Hex) with top coat is giving 1000 hrs+ Red Rust. In fact test results are available beyond 1200 hrs.
The iron in the bath has to be monitored and should be around 130 ppm/ltr. Other passivations like clear and yellow is difficult to get.
Regards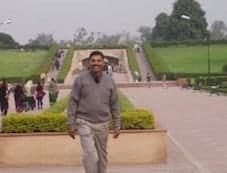 T.K. Mohan
plating process supplier - Mumbai, India
---
Requirement of 500 hrs salt spray hrs for White rust
October 31, 2017
Q. Requirement of best corrosion resistance which is suitable for our product (Chains).
Customer has given a target of 500 hours without white rust and 1000 hours without red rust. Kindly suggest suitable platings or coatings.
Dinesh Ravi
Product designer - India
---
October 2017
Hi Dinesh. TK has advised that zinc-iron plating with black chromate and proprietary topcoats can achieve this salt spray requirement.
But once again we should remind readers that salt spray testing is a QA measure to insure that a process has not deteriorated; it should not be used for selection of a process. This case offers perhaps a good example because hot dip galvanizing, while it performs poorly in salt spray testing, would easily outlast, outwear, and outperform electroplated zinc or zinc alloys on rough service chains (tow chains, tire chains). Similarly, painted coatings will outperform both electroplating and galvanizing in salt spray tests but would probably be quite unsuitable for those types of chains. Good luck.
Regards,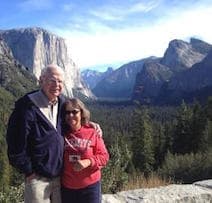 Ted Mooney
, P.E. RET
Striving to live Aloha
finishing.com - Pine Beach, New Jersey