Where the world gathers for
plating, anodizing, & finishing Q&As since 1989
-----
Scrubber / Mist Eliminator for Acid Digestion
2005
This is related to finishing but is not exactly a finishing question.

I am designing a analytical laboratory that will have approxmiately 15 fume hoods acting as acid digestion. I estimate the maximum air volume to be around 12000cmh. We will be heating highly acidic solutions - nitric, sulphuric, hydrochloric and/or perchloric (and others) for long periods of time. The perchloric acid fume hoods will be on separate and individual fan/duct systems.

Finally the lab will not be in continuous operation but only used for about 10 - 12 hours / day. Will this affect any proposed solutions?

We are looking for a recommended method/system to reduce the emissions from our lab. Of course I will also need a system to limit the acidity of the liquid solution from the scrubber as well.

Should we use individual scrobbers for each fume hood? Manifold the fume hoods and use a large scrubber? Several scrubbers in series? Horizontal or vertical? Stainless steel duct or FRP? Metal or composite fan?

Environmental protection is finally becoming more important in China. I need to make sure my designs are environmentally friendly.

I appreciate your help.
Allan Wang
lab ventilation designer - Shenzhen, China
---
2005
Hi Allan,

Your English is excellent, if only I could write Chinese as well !

l. DON'T treat Perchloric as a separate entity. You can get hoods that are multi-acid Perchloric. They're called PER.LABs (i.e., Perchloric-laboratory) This will save on equipment and, of course, on airflows. They are made essentially out of PVC:frp, ie. a dual laminate.
2. Connect 2 or 3 hoods to a scrubber. Ideally two. Sometimes a lab only uses a few hoods hence connecting all the hoods to one scrubber means increased airflow and scrubbing costs. This is very rare indeed for assay labs
3. Don't use stainless fans nor (sometimes) fibreglass but consider thermoplastic ones. They cost less, too.
4. Scrubbers ... your option ... but I'm all for horizontal scrubbers with a big preference towards inertial types such as the LMITS (Low Micron Inertial Type Scrubbers)
5. Ducting. Never (ever!)use stainless nor fibreglass for the ducting. The best and the LEAST EXPENSIVE mode is to use PVC. This will take aqua regia fumes + sulphuric + HF + nitrics + HCl + (my favourite) HCl04, good old Perchloric
6. You didn't mention A.A.hoodlets .... made from stainless ...but can be connected to the PVC headers

I have multi-acid Perchloric hoods still in service after nearly 25 years + LMITS scrubbers down at Placer Research in Vancouver. These use thermoplastic fans (injection moulded PP impellers). Hoods are early PER.LAB designs, modern ones have a tempered glass shelf on the front for beaker and petri dish storage plus other frills. The LMITS replaced 7 foot high vertical packed tower scrubbers back in the 80's due to carry-over problems !

Currently, these LMITS and PER.LABs have been specified (again) for a mega gold mine in Peru ,,, but the nearest ones to you are in Indonesia or Papua, New Guinea.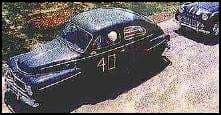 Freeman Newton
[deceased]
(It is our sad duty to advise that Freeman passed away
April 21, 2012. R.I.P. old friend).
---
2005
I have no intention of helping design the extraction system for a laboratory, but I would offer a word of warning about using perchloric acid. I believe back in the 1930's an electropolishing plant in the USA (California I think) had a major explosion that killed a lot of people because it used perchloric acid that was extracted with metal fans and extractors. Perhaps some-one in the USA can give more precise details. Anyway, the bottom line is DO NOT use metal extractions systems with perchloric acid

Trevor Crichton
R&D practical scientist
Chesham, Bucks, UK
Ed. note: Indeed. Following up, the explosion in question is discussed in letter 9408.
---
November 13, 2011
Dear Chinese friend: Sorry, too, for my poor English; it is a pleasure to help some way (hope there is still time ):

Finally the lab will not be in continuous operation but only used for about 10 - 12 hours / day. Will this affect any proposed solutions?

R/ No, why? better if you use some add air system to reduce the air conditioned air from lab.

We are looking for a recommended method/system to reduce the emissions from our lab. Of course I will also need a system to limit the acidity of the liquid solution from the scrubber as well.

R/ we use and produce many times independent scrubbers by hood sharing neutralizing plant for liquids recirculation. acids are easy to clean up, you also can use only one scrubber running at air volume demand by an electronic control, it will save money toghether with the add air system and reduce intial costs too.

Should we use individual scrobbers for each fume hood? Manifold the fume hoods and use a large scrubber? Several scrubbers in series? Horizontal or vertical? Stainless steel duct or FRP? Metal or composite fan?

R/ for individual we use horizontal, for big ones it is better vertical, allways FRP, note that if you use manifold you SHOULD use a good air balancers to guaranty the face velocity at aech hood.

THANKS
Carlos M Florez
- CALI COLOMBIA