Where the world gathers for
plating, anodizing, & finishing Q&As since 1989
-----
Water Stains on Aluminum Sections
Current postings:
December 11, 2020
Q. I am wanting to store aluminum coils long term and need a water staining prevention product. Any help would be greatly appreciated.
Jason Hicks
- Malvern Arkansas
---
February 3, 2021
A. A trivalent chromium conversion coating should prevent oxidation, corrosion and water staining.
Taylor Clarke
- Minden Nevada
---
February 5, 2021
A. I agree with Taylor, a type 2 chem film (chromate conversion) coating will protect the aluminum from oxidation, corrosion, and water stains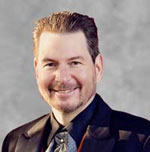 Mark Battles
Plymouth, Minnesota
---
---
↓ Closely related postings, oldest first ↓
---
---
1999
Q. Does anyone know of a wipe-on product called SharkSkin that is claimed to protect aluminum from discoloration due to oxidation and water staining?
Gary Nitowski
- Alcoa Center, Pennsylvania
---
2000
adv.
Have not heard of SharkSkin, however Everbrite Protective Coating may be what you are looking for. It is an easy to apply, one part, self leveling clear coat which can be wiped on or sprayed on. It will refinish faded metal and protect it from oxidation, corrosion, moisture, salt air, acid rain and other damaging elements. Please feel free to contact Everbrite, Inc., Reno, NV if you have questions. Thank you,
Teresa Sedmak
Everbrite Coatings

Rancho Cordova, California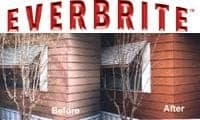 ---
A. Hi, Gary_. Theresa has offered you her excellent product, but yes I've heard of Sharkhide [affil link] too.
Regards,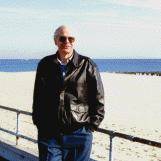 Ted Mooney
, P.E.
Striving to live Aloha
finishing.com - Pine Beach, New Jersey
---
---
2001
Q. Staining and water spots on 6061 aluminum. We are a job shop and make a round disk out of 6061 alum. Machining process is cut using kerosene to cool tools. Secondary operations uses a water based cutting fluid. We then wash parts in a industrial water based heated cleaner -- Safety Kleen -- which has a baking soda solution, and air gun them dry. We then wash in tap water in a ultrasonic tank heated to 150 degrees, blow dry again. We are getting water spots and or a white residue on the parts, how can I prevent these or remove these spots.
JERRY NATLO
MANUFACTURING - WALLINGFORD, Connecticut, USA
---
A. Hello, Jerry. There are many possible causes of white spots on aluminum (Robert Probert's library article "Where Do White Spots Come From" lists a number of them, as does topic 26113) but in your case these are hopefully just "water spots" as you say: salt stains which can be prevented either via solvent drying (drying in a vapor degreaser, but which may present you with some environmental issues) or by rinsing with deionized water. Best of luck.
Regards,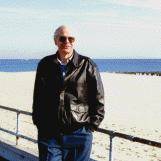 Ted Mooney
, P.E.
Striving to live Aloha
finishing.com - Pine Beach, New Jersey
---
---
Seeking Product to Remove Water Spots on Aluminum
2001
Q. I am in manufacturing, using Aluminum to manufacturer my products. Some of the Aluminum was left outside the shop and got wet. Now I have 20 ft Aluminum (Bar or tube) with water spots on it. The only way to clean it, or remove the spots, it is to polish it or (soft)sand it (Buffing wheel).
I would like to know, if there is a liquid product, solvent or any other product out there, that I can buy or order, to clean the water spot and eliminate the buffing or polish we do now to remove the water spots. Please something simple that can be apply in house, with gloves or can be dipped in. Safety is a big issue for myself and our workers.
William Suarez
Tampa, Florida
---
---
March 2, 2014
Q. How to remove water stains from aluminium extrusion profile surface.
Masood Khan
Applicator - Riyadh, saudi arabia.
---
---
Aluminum gets water spots on only one side of sheets
January 15, 2019
Q. I'm having problem with water spots on my aluminium parts after pre-treatment process before undergoing powder coating. What do you think is the cause of this issue? Just happens on aluminium parts and only one side. Other side OK, also doesn't happen to the side which has been ground. Is it because of pre-treatment process itself, chemical, or material?
Chem Bio
- Perai, Penang, Malaysia