Where the world gathers for
plating, anodizing, & finishing Q&As since 1989
-----
What chemical to etch glass, stainless, plastic?
2005
Q. Dear sir,
I am planning to start a new business of glass engraving by sand blasting process, but with that I am in search of chemical etching process for stainless steel, glass, plastic. I want to know the process of etching with the names of chemicals which are used for each process. Please help me; that will help me a lot please.
Manish.R.Thakkar
- Ahmedabad, Gujarat, India
---
2005
A. Hi, Manish. For glass, hydrofluoric acid (HF). For plastic, it would depend on what kind of plastic; chromic-sulfuric acid is used for some. For stainless steel, ferric chloride is probably most common, but please search our site with the term "etching stainless steel" for a great deal of information and commentary about your question. Good luck!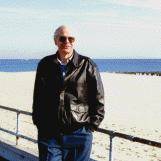 Ted Mooney
, P.E.
Striving to live Aloha
finishing.com - Pine Beach, New Jersey
---
---
How to make HF-based etching gel for glass
2006
Q. Just wondering what to mix the HF with (and to what ratio) to get a cream that could be painted onto large windows in order to etch them. Also, does this compromise the integrity of the glass?
Gabriella Carr
- Vernon, BC Canada
---
2006
I don't know your background, Gabriella, so I don't know if you are aware how truly dangerous HF is. If you have been trained in it, fine; but if not, please be aware that fairly small hydrofluoric acid burns can be fatal. So, coating surfaces with such a gel can be quite a hazard. In any case, don't go near HF without calcium gluconate burn cream on hand, and a plan for the hospital visit if you suffer a burn.
Some acids can be thickened with materials like fused silica (cabosil) but probably not HF, since it eats glass; so you might consider buying the HF in the viscosity you need; it's sometimes called pickling paste. I'm not sure what the HF gel is thickened with, maybe barium sulfate.
Etching removes some of the glass, so yes, it certainly compromises the integrity. But most glass is thicker than it needs to be for structural soundness. Good luck.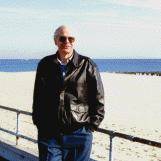 Ted Mooney
, P.E.
Striving to live Aloha
finishing.com - Pine Beach, New Jersey
---
---
Etching PVC sheet
June 3, 2010
Q. Hello sir,
I read the topic, but I don't get any solution for my need.
Do you know any chemical or chemical compound which is used to etch PVC plastic sheet surface?

I want to apply this etching agent on the surface of a PVC edge banding tape used in furniture.

If there is any, please let me know.

regards,
Nick
nick pat
- Gujarat, India
---
June 3, 2010
A. Hi, Nick. PVC is very resistant to the many acids used for etching of metal; the etching equipment and the masks are often made of PVC because the acids don't affect it :-(
My very limited understanding of this topic tells me that PVC is laser etched with an ablative Ar-F excimer laser rather than with chemicals. Laser etching PVC can release chlorine gas, which is toxic and which is very corrosive to the equipment, so it's not one of the easy plastics to work with. Good luck!
Regards,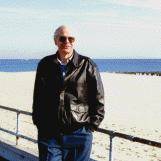 Ted Mooney
, P.E.
Striving to live Aloha
finishing.com - Pine Beach, New Jersey
---
June 3, 2010

Thanks sir.
nick pat
[returning]
- Gujarat, India
---
March 25, 2014
A. For sand etching a very tough photo sensitive resist is available that can create very fine engraved images in glass, stone and other hard surface materials. For photo resist film you might try contacting Aicello Chemical Company in Japan. You would require a UV light exposure unit, a small or large blasting booth, an air compressor and vacuum unit. Rather than sand, #220 aluminium oxide powder is used since it can be reused many, many times over. If using sand and/or any other such material, be sure to use proper dust masks and eye protection.
Do not confuse Hydrofluoric Acid with Hydrochloric. Although both can be dangerous, Hydrofluoric, used to etch glass is VERY dangerous and should only be used with expert knowledge and care. It can't even be kept in glass containers because of it's corrosive nature - also breathing it is very bad.Regards, Alan
Alan Palmer
- Chilliwack, B.C. Canada
---
---
What chemical to make a blow or fog mark on Plastic anti reflection coated lenses?
April 3, 2014
Q. we are an Rx Lens Manufacturer. To identify the branding on Anti Reflection Coated plastic eyewear lenses the coating is slightly etched by fumes of a chemical. I need the name of that chemical with concentration.
Devesh Gupta
lens maker - Delhi, India
---
April 2014
A. Hi Devesh. We'll have to wait for someone knowledgeable because this is out of my field. But I think anti-reflection coating is only a half-wavelength thick, so I would expect that you have to etch the glass, not just the coating, to be able to see anything. Good luck.
Regards,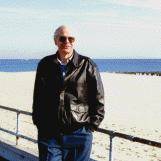 Ted Mooney
, P.E.
Striving to live Aloha
finishing.com - Pine Beach, New Jersey
---
April 8, 2014
A. Fumes from plain superglue will fog plastic over a period of time.
Fumes from heated super glue are used to obtain fingerprints by crime labs.
I have a number of clear plastic boxes that have been fogged by almost closed containers in the box.
James Watts
- Navarre, Florida