Where the world gathers for
plating, anodizing, & finishing Q&As since 1989
-----
Balanced Chemistry of Chrome Plating Bath
2005
I am using single catalyst chrome plating in my industry. I am using the following chemistry for my bath.
Chromium - 250 g/lit
chrome:sulphate ratio - 90:1
current - 30 amp/dm2
We derived this chemistry after conducted many trials. But we still getting milky deposit and uneven thickness. Can you sugges me balanced chemistry and current density for better quality as well as performance.
V. Ranga Bhuvana Balaji
Process Shop - Medchal, Andra Pradesh, India
---
2005
You fail to mention temperature which is as critical as the parameters mentioned.
James Watts
- Navarre, Florida
---
2005
Dear Balaji,

I think everything seems to be ok. EXCEPT

1. Temp - you did not mention try maintaining at 55 Deg C
2. How about trivalent levels
3. How about metallic contaminations
4. Try slightly higher current density
5. Remember hard chrome does not use brighteners so a polished surface comes out brighter than an unpolished one.
So you see there are more things important other than 250 gm/l CrO3, and 90:1 chrome sulfate ratio.
I think all above points if correctly maintained should give a fairly bright deposit.
All the best,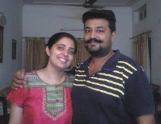 Vikram Dogra
Irusha India - Chandigarh, India
---
2005
Thanks for your response. Actually I am running my bath in 60 °C.
Mr. Vikram I will give the mentioned details next week after completing my bath analysis. And one more thing that I feel efficiency is less. Do you know the procedure to Calculate the Cathode Efficiency.
V. Ranga Bhuvana Balaji
Process Shop - Medchal, Andra Pradesh, India