Where the world gathers for
plating, anodizing, & finishing Q&As since 1989
-----
Post nitric neutralization process
2005
We are a medical device manufacturer. Most of our instruments manufactured here call out type I, III or IV passivation. We have recently been manufacturing more complex assemblies requiring passivation. Mostly the instruments are made of 17-4, 455, 316, 304 and Carpenters Trimrite. When we passivate intricate assemblies there is a concern of acid being caught in blind holes and in the assemblies tubing. Care is taken to passivate items independent however after welding, buffing, engraving, and or laser marking we see the need to repassivate the entire assembly. The final rinse does not seem to be adequate in removing the captured acid.

We need a neutralizing solution after initial rinse followed by a final rinse; however we do not know the chemistries to use. I will gladly take any suggestions.
Kevin Dodd
Medical Manufacture - Pflugerville, Texas
---
Second of three simultaneous responses -- 2005

We do this quite regularly, i.e. passivation of stainless assemblies used in the medical industry, and typically only employ dual, running water rinses followed by a final hot DI water rinse and drying. We've never seen evidence of retained nitric! Based on this, I'd say don't rely on a single rinse, ensure the parts are surged up and down while in the rinse making sure that parts break the surface of the water several times. Also, realizing that you're in Texas and your water already has an elevated temperature, the hotter the rinse water, the more effective the rinsing (however, first rinse should be room temperature to avoid too rapidly drying).

If you still struggle in this regard, start with simple neutralizers - e.g. sodium carbonate (a.k.a. washing soda [affil link] ) or sodium bicarbonate (a.k.a. Baking Soda ). Either will should work and leave non-toxic residue if any - easily rinsed!

I'm sure you'll be hearing from Mr. Citric Stellar and he'll tout the merits of far less toxic citric acid (and in your application it might have some merit), however, I'll leave this up to him.

Lastly, what I've shared with you (freely no less!) is some pretty basic stuff readily known and practiced daily by practitioners in our chemical processing industry. The fact that such rudimentary precautions were overlooked is an indication that manufacturers should stick to making parts and leave the chemical processing to specialized professionals in the plating and anodizing world!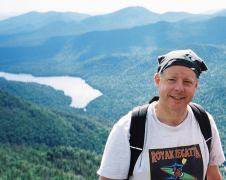 Milt Stevenson, Jr.
Anoplate Corporation

Syracuse, New York
---
Third of three simultaneous responses -- 2005

If the rinse liquid isn't reaching all the captured acid, there is a strong probability that a neutralising liquid won't, either.

Perhaps you should first look more to improving the efficiency of the rinse.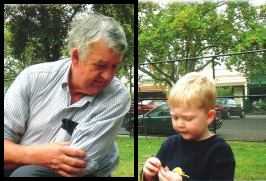 Bill Reynolds
[deceased]
consultant metallurgist - Ballarat, Victoria, Australia
We sadly relate the news that Bill passed away on Jan. 29, 2010.
---
2005
Thank you Bill and Milt. I suspected that this would be the response I would have gotten. Because our customers require Nitric on their print we are unable to convert to citric. As for the rinse we are looking into better equipment that will monitor, heat, filter and circulate the rinse water. We are looking for a system no more then $8,000.
Kevin Dodd
- Pflugerville, Texas
---
2005
We've been cleaning complex parts like you describe for many years. I agree with Bill and Milt. While I have never had a problem rinsing to neutrality there are a couple of tricks you might want to consider.

The best way to neutralize is with a weak alkaline solution. However, to make sure you reach the tough places, you might want to add a little surfactant to the neutralizing solution. If you use sodium carbonate (soda ash) you will get some bubbling from the evolution of CO2.

Most places don't want neutralize nitric with an alkalai. You can put a surfactant into the first rinse to help the water rinse all the nooks and crannies. Be sure to rinse thoroughly with clean water.

Hope this helps.
Ernie James
- Vista, California, USA
---
2005
"Mr. Citric Stellar" here. Mr. Stevenson is correct in that citric acid systems, when done correctly, are not only safer and easier, but give better passivation in most cases. However, since your customer requires nitric acid you will need to use it. Nitric will work fine, but may give you some problems if done after assembly. We do millions of instruments with citric acid formulations very successfully, and if passivation of laser etch marks is required after the assembly it is quite easy.


Lee Kremer
Stellar Solutions, Inc.

McHenry, Illinois