Where the world gathers for
plating, anodizing, & finishing Q&As since 1989
-----
Salt Spray Test Improvement, Waterbase Primer, Chromate Additives
2005
Hello,

This is my first time here, so bear with me please.

My company paints cast iron parts with an automated paint line using a waterbase primer (zinc compound 3 PBW), an infrared curing oven, and a 4 hr post-oven cure time.

At this time I'm attempting to improve the performance of our primed castings in

1. Salt spray tests

2. Field use/end user satisfaction

What are some things I should try in terms of coating thickness, application, and chemical composition? I have heard that a chromate additive will give improvement. Can anyone confirm this or detail proper usage?

Thanks!

My options are limited by budget, space, and environmental constraints.
Andrew Kleitsch
- Waukesha, Wisconsin, USA
---
2005
Hello Andrew,

You didn't mention what kind of pretreatment (if any)you are doing. I assume you clean and phosphate the castings before painting. If this is the case, then yes a chromate sealer will help salt spray times in most instances. Unfortunately this does create an environmental/regulatory impact and must be removed from your waste stream. There are some newer formulations that are chrome free (zirconium based if I remember correctly..could be wrong on that) that can extend salt spray times. Alternately you can look into different types of phosphates. Need more information.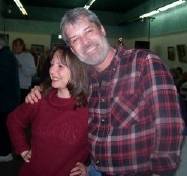 Trent Kaufman
electroplater - Galva, Illinois
---
2005
The castings are cleaned with shot--no phosphate. We receive them from the foundry in hermetically sealed bags. The castings have a fine, thin film of iron dust on them when they are painted, but in machining cell tests, ultrasonic cleaning with a rust inhibitor did not improve adhesion appreciably or improve the coating's resistance to intense coolant spray.
Andrew Kleitsch
- Waukesha, Wisconsin, USA
---
2005
Might be a good idea to look at the surface of the casting, it can make a difference with adhesion if it's too smooth or too course. Especially if you cleaned it before painting as a test and the results were not dramatically different. Your paint supplier might be a able to tell you what the best surface profile would be for the primer application, it could be that all you would need to do is change your shot size. If you zero on that factor and then try the cleaning again, there might be some improvement.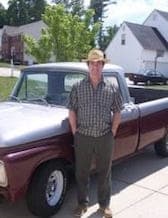 Sheldon Taylor
supply chain electronics
Wake Forest, North Carolina