Where the world gathers for
plating, anodizing, & finishing Q&As since 1989
-----
How to go about non cyanide zinc
2005
Hi
Thanks all for the advice about non cyanide. I've really started thinking about it. Anyway wanted you to ask some queries.
Is alkaline non cyanide zinc plating more faster than cyanide? how faster?
As you know I own 10 tanks and 5 rectifiers each 500 Amperes. I share 2 tanks with 1 rectifier. At a time I put 8 jobs in the tank for plating. Now suppose if I need to give atleast 6-7 minutes for plating 1 job having 3-4 microns so approx. how much time would I need to give in alkaline non cyanide. Will non cyanide make any difference in performance and quality.
Nikhil Lombar
- Pune, Maharashtra, India
---
2005
Dear Sir,

All your queries will best be answered by the chemical supply Houses who would help set up the parameters for you.
K.V.Phadnis
- Mumbai, India
---
2005
ALKALINE CYANIDE FREE ZINC AFTER ADDING WASTE TREATMENT COSTS IS CHEAPER THAN CYANIDE ZINC. GOOD THROWING POWER LESS TOXIC. EQUIPMENT SAME AS CYANIDE ZINC,I,E.,STEEL TANK ETC. FILTRATION NEEDED.
NEEDS PROPER CLEANING I,E OIL FREE SURFACE.
GOLDEN PASSIVATION EXCELLENT.
SHEET METAL COMPONENT EXCELLENT.
BLUE PASSIVATION AS COMPARISON TO ACID ZINC POOR.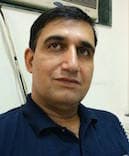 Ajay Raina
Ludhiana, Punjab, India
---
2005
Nikhil,
At last you have decided to opt for an environment friendly plating process.-Cyanide free -
I would suggest you to take a chance in one of your 10 tanks with Alkaline non-cyanide Zinc and evaluate yourself. Your present set up is ok for an immediate start up.
Good luck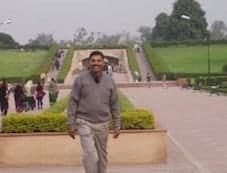 T.K. Mohan
plating process supplier - Mumbai, India
---
2005
Dear Nikhil,

Forget about evaluation of plating speed and productivity; convert just for the sake of cyanide freedom. Bright Blue chromate is not possible, forget about what people say; for blue chromate use chloride based baths instead.

Regards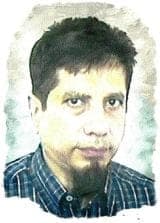 Khozem Vahaanwala
Saify Ind

Bengaluru, Karnataka, India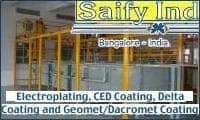 ---
2005
Can't agree with the statement that blue chromate is not possible with alkaline zincs. It is perfectly feasible and excellent results can be achieved with a suitable passivate solution.
John Martin
- Cardiff
---
2005
Lets re-phrase that! For achieving a good blue blue the odds are stacked against Alkaline Zinc vis a vis Chloride Zinc.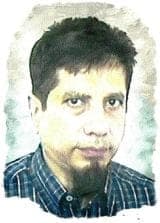 Khozem Vahaanwala
Saify Ind

Bengaluru, Karnataka, India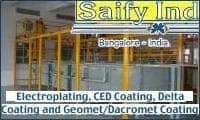 ---
2005
For Blue bright passivation try trivalent passivation with blue die. It is possible.
K.Ramesh
- Mumbai, India
---
2005
Hello Nikhil

Let me clarify. We are suppliers of Alk Zinc systems.

a) It is entirely possible to obtain repeatably accurate and good blue chromate results, Over 95% of shops in India do obtain good blue.
b) Alk Zinc systems of the 6th generation plate at 75 % efficiency.

Applying the same amperes as you do in cyanide zinc, it is possible to reduce your cyanide zinc timings by 10 percent in alk zinc bath.

The advantages of alk over cyanide.
- As Mr Vahanwala says its Waste water hassle elimination at number one slot.
- The throw is excellent. LCD : HCD on deep draw components is about 1: 1.15 thickness ratio.
- The ductility and brightness are excellent and Salt spray life is comparable to the cyanide system if not better to red rust on account of better distribution in the lows.

Go in for a bath . Run WITH a filter.And anodic cleaner. Both are basic needs and you run the risk of failure early on if you skip a filter or anodic clean step.

Good luck.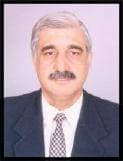 Asif Nurie
[deceased]
- New Delhi, India
With deep regret we sadly advise that Asif passed away on Jan 24, 2016
---
2005
Dear Friend,

Everybody insisted you to go for an eco friendly process where you get advantage of throwing power and a very good metal distribution from low current to high current and with trivalent top coats you further increases the corrosion protection and I am sure with a trivalent blue passivation you may get a clear dense blue colour in this process and Mr .Ramesh also mentioned before.
Regards,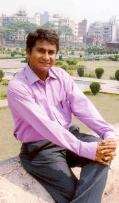 Praveen Kumar
plating process supplier
Mumbai, India
---
2005
We have a cyanide free 500 gallon zinc tank. It is an alkaline base tank(NaOH),then of course we have the zinc anode balls inside of titanium anodes that hang off of the cathode bar. We have two other chemicals that we use in conjunction with the tank(by the way we barrel plate out of this tank) we also use a brightener that is cut 50% with water on this line. We filter the bath constantly over 3 twenty inch filter(10 micron each) and with a carbon pack inside of the filter chamber, they are changed once every week, our bath is so clear you could see the bottom of the tank. Now our shop uses all Macdermid chemicals for all our plating lines and they have a blue chromate out and we get an absolutely beautiful finish from it, very nice blue, we use a heat spin dryer for our parts and it magnify's the blue even more,I don't like to blow my own horn or anything but our company has one of the best zinc finishes that I have seen. We could also get a dull finish out of that same tank as well.
Brian C. Gaylets
- Scranton, Pennsylvania, U.S.A.
---
2005
I disagree with the opinion that non-cyanide zinc solutions are better or cheaper to run then cyanide based solutions.

1. Cyanide baths are easier to make-up, analyse and maintain. Non-cyanide baths require more additives, carriers, etc.
2. Cyanide isn't really a problem as it's easily destroyed with hypochorite.
3. Cyanide baths tend to have better throwing power.
4. Non-cyanide baths can upset effluent treatment systems because of the very high caustic content keeping the pH high and keeping the zinc in solution.

We have run both cyanide and non-cyanide zinc baths. Both are good and the non-cyanide ones do have their advantages. It comes down to whether your company is trying to reduce the use of cyanide.
Chris Matthews
- East Sussex, England
---
2005
Thank you, Chris. On the one hand, many people have died for no other reason than that cyanide was used in a plating shop. On the other hand, sometimes cyanide is necessary: for example there simply is no truly satisfactory, widely applicable, cyanide-free silver plating solution. My own personal opinion is that reduction or elimination of cyanide usage in a plant is a truly worthy goal when it can be done, but we should never manufacture inferior components and try to justify it on the basis that we switched to a more friendly process.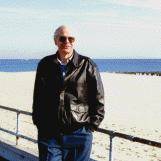 Ted Mooney
, P.E.
Striving to live Aloha
finishing.com - Pine Beach, New Jersey