Where the world gathers for
plating, anodizing, & finishing Q&As since 1989
"Zinc Plating Specs and Hydrogen Embrittlement"
-----
2005
Q. I am an engineer of an automotive company. Currently I am working on a project of developing a new design of a component.
I need some information about MFZn2-H.B plating, MFZn2-B or C plating. What kind of zinc plating are those? How does it differ from other type of zinc plating? What's the added value or benefit in using those methods?
I manage to gather some information that the "H" means Hydrogen Embrittlement. So, I also need information on what causes this process, how it affect next process, and how to remove it.
Primanti Veriani
Automotive - Jakarta, Indonesia
---
2005
A. Hello, Primanti. Those are Japanese plating specs used by Honda, Mazda and some other automotive companies but I don't have copies. I don't think that it is appropriate to find that callout on another drawing and copy it to the new parts, especially if you don't know what the spec means. Rather, you need to look at the part, determine how much and what kind of plating is appropriate, while watching out for hydrogen embrittlement and compliance with EOL standards.
Generally, hydrogen embrittlement is a phenomenon that drastically weakens high strength steel. It is caused by exposure to elemental hydrogen during acid treatment, electroplating, or other processes capable of generating hydrogen. Usually it is removed by immediate baking. I have heard of a porous "low embrittlement" cadmium plating, but I don't know if a "low embrittlement" zinc plating exists. Good luck.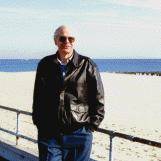 Ted Mooney
, P.E.
Striving to live Aloha
finishing.com - Pine Beach, New Jersey
---
January 10, 2012
A. The plating spec MFZn2-C is Zinc plating 8 Microns, Clear with Hydrogen Embrittlement Prevention. I hope this helps.
RJO
- Columbus, Indiana, USA
---
August 20, 2012
Q. Dear Sir,

I would like to introduce my company: we are a leading manufacturer of all type of springs in India. We have received inquiry of spring from Japan but we have problem in surface treatment. His requirement of surface treatment are: mfzn2h-c and bluing. I am requested that you give me specification about above treatment.
DINESH BABARIYA
spring industries - ahmedabad, gujarat, India
---
August 20, 2012
A. Hi Dinesh. You cannot proceed that way. You must find out who is the author of this spec, from the buyer, and get a copy of the spec and study it, and certify compliance with all elements of it. You must clarify with the buyer exactly what he means by "and bluing". Your exposure, were you to furnish these parts without the spec in hand, would be unacceptable. Good luck.
Regards,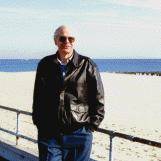 Ted Mooney
, P.E.
Striving to live Aloha
finishing.com - Pine Beach, New Jersey
---
---
June 18, 2013
Q. What is mfzn2-b zinc plating, does it require hydrogen embrittlement.
Art Neu
springs - Columbus, Ohio
---
June 18, 2013
A. Hello Art. Can you put this into context, like where you heard the term, and where you fit into the supply chain?
It is presumably a spec from a Japanese automotive company for 8 microns of zinc plating with blue chromate conversion coating, but you really can't proceed that way because different automobile manufacturers sometimes use different nomenclature. For example, "2" seems to usually mean 8 microns, but for others "8" means 8 microns.
After you have the spec in hand you can read whether it specifies hydrogen embrittlement; but even if it doesn't, hydrogen embrittlement may be required: usually this is based on the hardness of the substrate rather than what kind of plating you are applying. Hard spring steel always requires hydrogen embrittlement relief immediately after plating. Good luck.
Regards,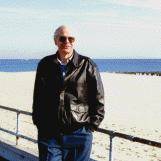 Ted Mooney
, P.E.
Striving to live Aloha
finishing.com - Pine Beach, New Jersey
---
March 19, 2015
Q. Hi
Could you please provide me some details about MFZn1H3C. I understand its a coating spec used in japanese standards.
Please let me know whether H means hydrogen embrittlement and C means clear or yellow passivation?
Paul Vivek
- Bangalore , Karnataka, India
---
August 2020
A. Hi cousin Paul and others in a similar situation. Thousands of readers have seen your question over the last 5 years and no one answered it ... because it shouldn't be answered. Please try to understand what we've tried to say to Primanti, Dinesh, and Art: We cannot guess for you what spec you've been asked to plate to.
If I said "I want a 3/8 inch diameter one", you wouldn't ask people "What things come in 3/8 inch diameter so I can guess what thing he wants?" Similarly, "1" probably means 5 microns, and "H" probably means hydrogen embrittlement relief, and "C" probably means clear chromate. But there could well be multiple ISO, ASTM, ANSI, Indian Metal Finishing, Japanese Finishing, British Metal Finishing, Honda, Toyota, GM, Ford, Chrysler, Volvo, Rolls-Royce, or General Electric or a thousand other specs with those numbers & letters where they mean something different. So the fact that a reader finds a spec with those letters in a japanese standard doesn't guarantee that that spec is the only spec with those letters and that it means the same thing in others. You must find out what spec you are supposed to be plating in accord with, and you must obtain and have in hand that specification, not try to guess whether "C" means Clear or Colored, and whether or not "H" means hydrogen embrittlement relief. Good luck!
Regards,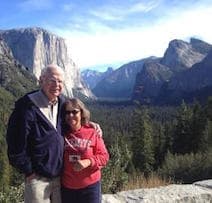 Ted Mooney
, P.E. RET
Striving to live Aloha
finishing.com - Pine Beach, New Jersey
---
---
October 2, 2020
Q. Dear Sir,

We need below standard specification

Surface treatment : ZN2 according to Multi lift spec. 29C403.
Ashish Kiyada
- Rajkot, Gujarat, India
---
October 2020
A. Hi Ashish. I'd be surprised if any of the specification clearing houses offer that one. I think you'll probably have to get it from your buyer or your customer's buyer. But maybe someone will correct me. Good luck.
Luck & Regards,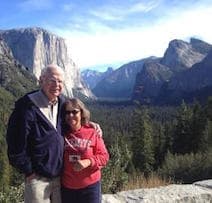 Ted Mooney
, P.E. RET
Striving to live Aloha
finishing.com - Pine Beach, New Jersey